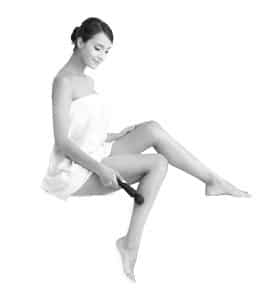 Smart Wands™ have arrived! Fully waterproof with innovative SenseTouch™ technology, our premium rechargeable body massagers boast 8 individual massage patterns alongside innovative SenseTouch™ technology. This exclusive feature allows vibration strength to build as soon as the wand tip comes into contact with the body, creating a uniquely professional massage technique. Smart Wands™ are available in two sizes, offering different massage experiences.
Smart Wand™ (Large)
With a stronger motor than any other rechargeable massager, the large Smart Wand™ is perfect for deeply satisfying full body massage, bringing soothing spa-level relaxation into the home.
Read more about our Large Smart Wand™
Smart Wand™ (Medium)
Travel-ready and surprisingly powerful, the medium Smart Wand™ is ideal for relieving tension and relaxing muscles in the legs, arms, shoulders and neck – delivering a professional massage anytime, anywhere.
Read more about our Medium Smart Wand™
Get to know Smart Wands™ with our new introduction video!