Dear readers,
We have some incredible news, and as a loyal follower of this blog, you're going to be the first to know. Ready? We are incredibly excited to reveal today that LELO is producing a motion picture, and you can see the trailer by clicking below.
Beyond the Wave, starring Casper Van Dien (Starship Troopers, Sleepy Hollow), Emilie Ohana (Paris, je t'aime, Vatel), and breakout star Zhu Wei Ling, is, on its surface, a love story set against the landscape of a cold and crumbling near-future apocalypse. But deeper than that, it's a reminder on how to enrich relationships in an increasingly individualistic and divided world. It's important that we learn and understand the perspectives of those around us, and Beyond the Wave is designed to reinforce that message.
Watch The Trailer Now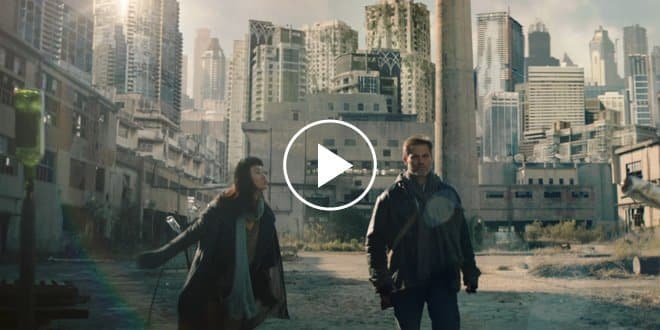 With the 50 Shades of Grey trend booming, we're adding to the debate and showing that a pleasure products brand can also touch on deeper issues of relationships―ones that affect us all. At this time it's also important to remember that great sex not only comes from more adventurism, but also respect for your partners opinions, needs and desires. And as a result, this movie is about reminding on the value of relationships and helping everyone to appreciate their partners more, both physically and emotionally.
Exclusive Additional Content
We hope you love the website BeyondTheWaveMovie.com which has some incredible content, such as short stories and behind the scenes interviews with cast and crew, as well as exclusive access to a unique PlayTogether™ experience that will bring users closer together as they journey through the landscape of Beyond the Wave. Couples need to physically put their smartphones side by side to lead the Beyond the Wave stars on an interactive journey, where each partner's choices determine the story they share.
Check it out now, share it, enjoy it and subscribe to our newsletter to stay up to date on all the latest developments!
UPDATE: Thanks to the interest in Beyond the Wave after its presentation at a number of world cinema events, we are in talks with a number of parties – production companies, distributors and creative partners – regarding the continuation and expansion of this unique project. For the sake of protecting the project, these discussions are confidential and we cannot comment on the nature of the relationships as of this time, except to say that the future of the production continues to develop in exciting directions and we are hopeful for a result on a larger scale. 
We thank again all the cast, crew and fans who have contributed to this exciting journey so far, and we look forward to sharing more exciting updates in due course.