We're proud to announce that we've been honored with a place at the 68th Cannes Film festival, from 13th– 24th May in France, for our short film, Beyond the Wave, starring Casper van Dien (Starship Troopers, Sleepy Hollow) and directed by Goran Gajic.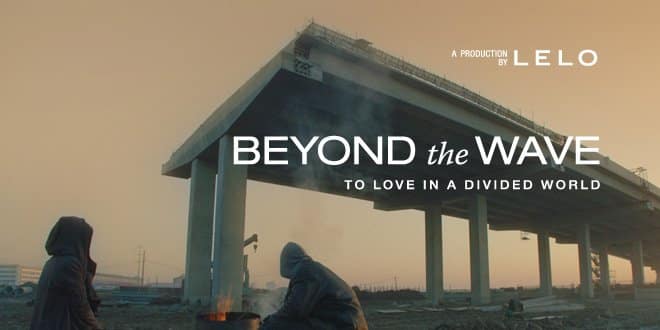 Beyond the Wave also stars Emilie Ohana (Paris, Je t'aime) and introduces newcomer Zhu Wei Ling. It's the first film ever produced by a sex toy company, but surprisingly does not feature any sex toys or any of our luxury intimate accessories. Instead, its non-linear narrative and open structure explores the difficulties faced in all relationships, and meditates on how perspectives, love and solitude are central to human existence. Set in the near future, the film examines the interactions between a man and two women, and how those interactions aren't always all they seem. It explores the importance of communication in a time of increasing self-interest and worsening communication. It's a parable, and a warning. The film was entered as a drama and will be screened as part of the Short Film Corner, part of the festival's celebration of creativity in film.
The movie is accompanied by an interactive experience, called PlayTogether™ that can only be watched with a partner – a world first. PlayTogether™ can be accessed at the movie's official website BeyondTheWaveMovie.com along with the official trailer and bonus behind-the-scenes footage and interviews with the cast and LELO team. PlayTogether™ takes people on a journey into the world of the movie and requires two viewers, sitting beside each other, to sync-up their phones and make choices about the video displayed across both their screens, to determine what scene they'll see next; helping couples' appreciate their partner's perspective, and bringing everyone closer together both physically and emotionally. If you'd like to stay up to date with all the developments at Cannes, then please subscribe to our newsletter!