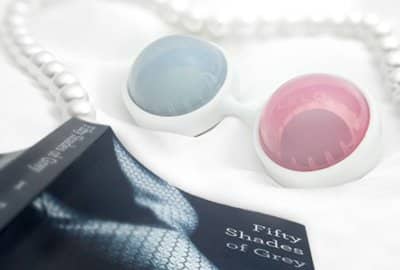 The last two months have seen a huge increase in demand for Luna Beads™, our pleasure beads enjoyed by millions of women worldwide. It's fantastic news, obviously, but the sales jump was so great — about 400% — that we just had to find out why, and the reason is pretty surprising.
Have you heard of the 'Fifty Shades of Grey' book trilogy? What with its current blockbuster status, selling faster than even the Harry Potter series, chances are that you have (you may even be reading it right now). Women around the world have been enjoying steamy reading sessions with the books, and now even more women have been introduced to the idea of pleasure beads like ours that feature prominently in the story.
A number of women contacted us through customercare@lelo.com, on Facebook and via Twitter asking us if we stocked 'pleasure beads' like those depicted in 'Fifty Shades of Grey', and we were glad to point them in the right direction. We have several types of Ben Wa Balls to suit every taste!