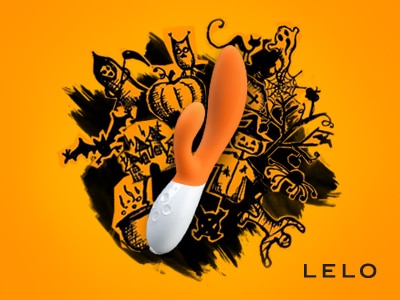 It's one of the most anticipated holidays of the year and it's getting closer by the hour: Halloween.
Guys, which internet meme will you dress as? Is Antoine Dodson still fresh? Ladies, which sexy (fill in the blank) is hot right now? Sexy nurse and sexy schoolgirl are over done – we want to see someone get next-level with it and hit the party as sexy Gandalf.
No matter what costume you choose, we want to see it, so tweet us an image of you in your trick-or-treating get-up with the hashtag #HallowINA and you can be one of 2 people who will win our amazing INA 2 rabbit style massager!
Sounds simple? That's beause it is. From now until 4 November we'll be accepting entries and announcing the winners on 5 November. So be funny, scary, cute or risqué – just be in your costume and let us see!
DOs & DON'Ts
DO Direct your tweet to us (@LELO_Sweden) with the hashtag #HallowINA
DON'T depict nudity or anything that can be deemed indecent  – let's keep this PG, or at least PG-13, people.
DO enter before the last day of the contest on November 4th, and the LELO team will choose their favorite pics and contact you directly.
DO or DON'T – your choice; show your face in the picture you submit, and don't worry – we'd never dream of using it without your express consent!
DO be 18 years or older — this goes not only for entrants, but for the person depicted in your picture.
Be sure to also follow us on our Twitter feed, and always be among the first to know about future giveaways, and all the latest news about your favorite pleasure people!
Start snapping! Happy Halloween!