What better way to say 'Have a Happy Holiday' to a special woman in your life than with a premium sex toy? We share our recommendations for the best gifts for your wife, girlfriend, partner, friend…or maybe even yourself!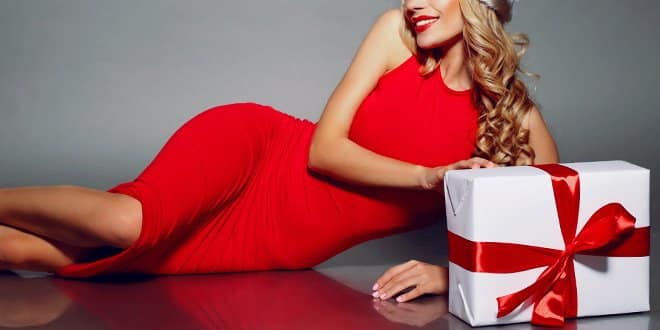 Flickering Touch Massage Candle

The Flickering Touch Massage Candle is the perfect small gift that takes the oft-appreciated if a touch impersonal gift of a scented candle and adds a sensual touch.
Made from all-natural soy wax, shea butter and apricot kernel oil, the lightly scented wax (which comes in Vanilla & Crème De Cacao, Snow Pear & Cedarwood, and Black Pepper & Pomegranate) melts into an exquisite pool of luxurious massage oil. With the pleasant warming sensation, you can make part 2 of your gift a night of sensual massage.
LILY™ 2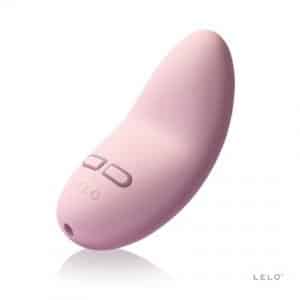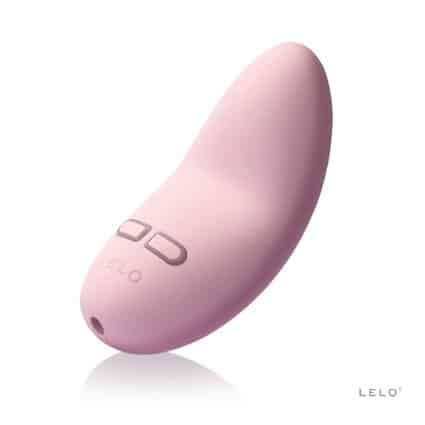 Petite and pleasantly scented, LILY™ 2 is the external vibe that's perfect for power queens and sex toy beginners alike.
Featuring an improved motor over its predecessor but maintaining the curved design that made it (and indeed, LELO) famous, this little vibe is a delight for all erogenous zones. It comes to a pleasant tip for focused clitoral vibrations, and also has just the right curves to stimulate the vulva during lovemaking. And, of course, it's the first vibrator to be scented for your extra enjoyment in Lavender and Manuka Honey, Rose and Wisteria or Bordeaux and Chocolat
INA Wave™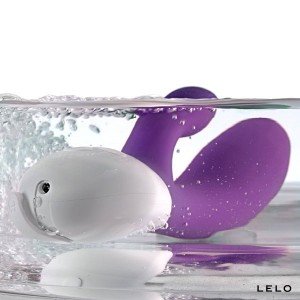 A rabbit vibe with moves you've never seen before, it's no wonder INA Wave™ became a bestseller within weeks of its release.
With so many women requiring some sort of clitoral stimulation to achieve climax, it's no wonder that dual-motored vibes such as INA Wave™ are so popular, but with this sex toy we decided to added some amazing new technology. With WaveMotion™, INA Wave™ is able to surge within you, as if a lover was beckoning you with a 'come-hither' motion to an intense G-sport orgasm.
SMART Wand™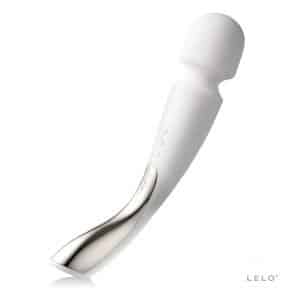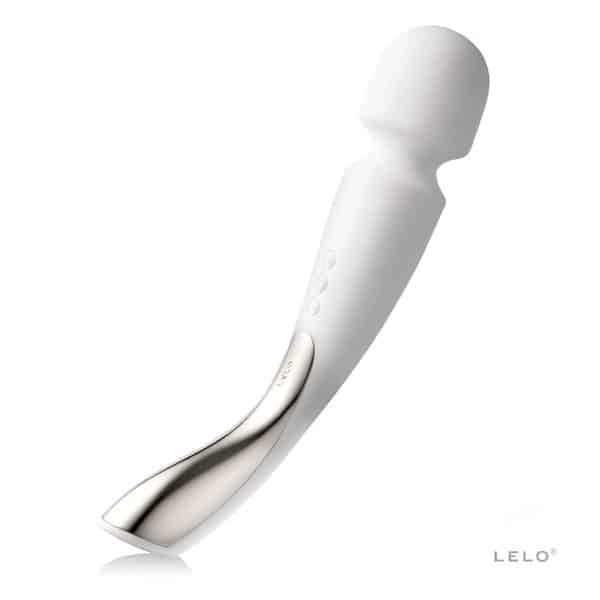 Massage wands, while some of the strongest external vibrators in existence, also tend to be favored by those who are new to sex toys for one reason: discretion.
The SMART Wand™ (in either medium or large) will provide intense vibrations (some people like to use it through clothing!) but also make a great present for someone who may be more shy about their masturbation, or even if they legitimately want a massager for their back and shoulders. It features SenseTouch™, which let the intensity of the vibrations be dictated by the pressure you exert on it, and it's completely waterproof (and cordless) for added convenience and pleasure!
ORA™ 2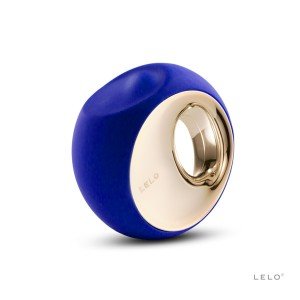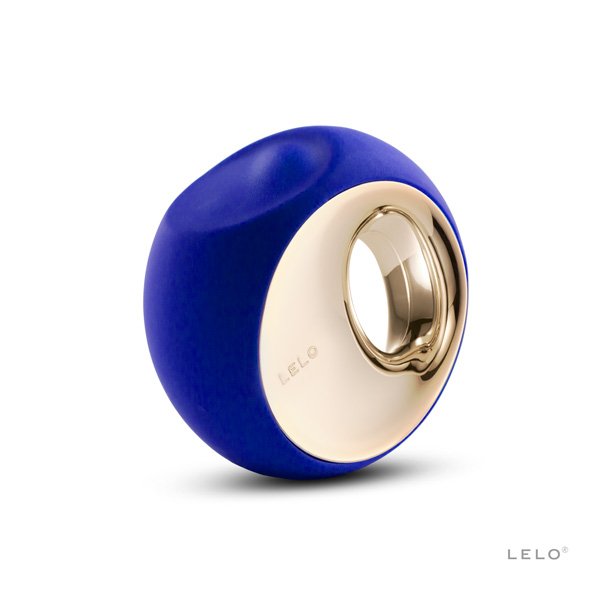 Offering sensations not quite like any other sex toy, the ORA™ 2 is elegant and unassuming, yet perfect for oral sex-addicts.
With an easy to grab handle, ORA™ 2 has a nub rotates and vibrates, like a tongue, but better. Its award-winning SenseTouch™ technology increases the intensity of the vibrations as you apply more pressure. Because of this technology, it is particularly favored by those who have a very sensitive clitoris and might find other external vibrators too intense. It also has the high honor of being the only sex toy to ever receive a Cannes Lion Design Award!
TIANI™ 24k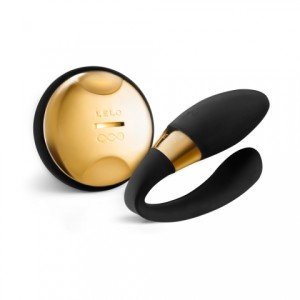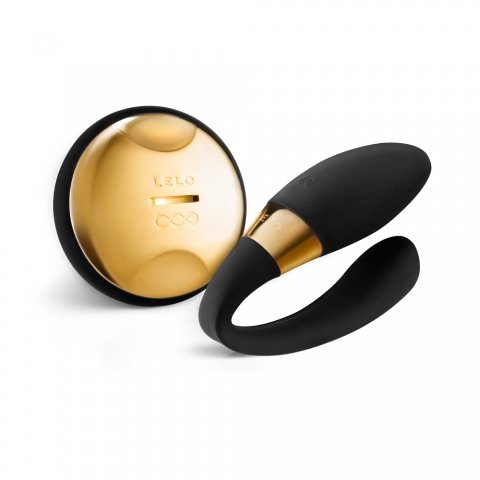 Sometimes the best presents we get our partner are the ones we also get to enjoy, and TIANI™ 24k is a prime example.
The most decadent couples' massager yet, TIANI™ 24k features a ring of 24 karat gold that is cool to the touch yet warms quickly to your body, yet that isn't what make it so amazing. While it provides the same fulfilling sensation that all wearable vibrators do, TIANI™ 24k also has 2 motors―one to stimulate internally and externally­. It can also be controlled by its SenseMotion™ remote, which not only lets you control vibrations with tilts of the remote rather than pushing buttons, it also vibrates in sync with TIANI™ 24k so it can be used as a massager in its own right.
Can't Decide on Just One?
Overwhelmed by choices? This year, LELO has created an exciting new collection of luxurious holiday gift sets that put some of our most popular bestsellers in gorgeous presentation packaging and offer you amazing discounts, perfect for treating your partner in crime!
The Intent Gift Set
Let your partner enjoy some serious me-time with The Intent gift set, a beautifully packaged and presented collection of some of LELO's all-time favorite pleasure objects. Containing the INA™ 2 dual-stimulating intimate massage for pinpoint pleasure and the sound-responsive SIRI™ 2 for all out power, as well as 75ml of water-based personal lubricant. As a set you'll save 41% on the combined retail cost, making  it an incredible gift for a loved one (even if that loved one is yourself)!

The Alibi Gift Set
Have a partner who likes to keep their cards close to their chest?
The Alibi is all about secrecy―inside is the classic lipstick-style, USB-rechargeable and waterproof MIA™ 2 massager, which quietly offers pinpoint pleasure and looks completely at home in any purse or drawer. It's paired with the LUNA™ Beads Noir, a set of duo-balls that enhance stimulation and arousal. The set  also includes 75ml of LELO's personal moisturizer, and in total saves you 32% off the total combined retail value for a present that's too perfect to keep to yourself!