Tickle, tease, pleasure and please! The Indulge Me Pleasure Set has everything you need to turn up the heat on a special night with your lover. It contains the NOA couples massager, a silk blindfold and tantra feather teaser. This box is a celebration of taking pleasure to new heights by exploring new sensations.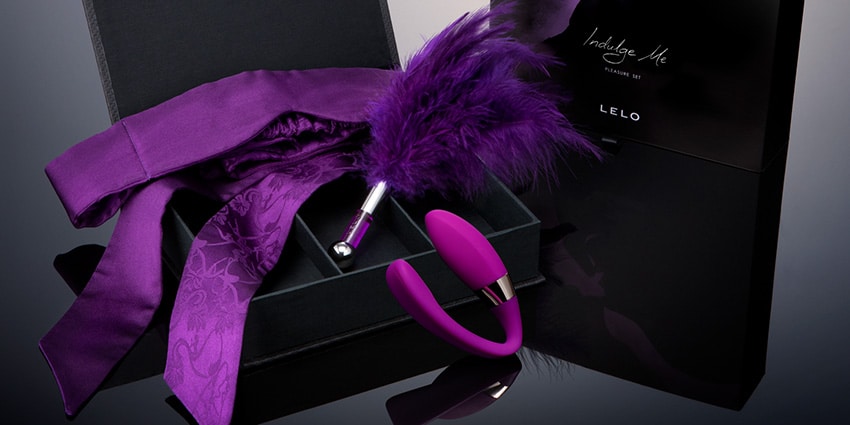 LELO INDULGE ME PLEASURE SET REVIEW AND GIVEAWAY
"I eventually found out that it is meant to be worn by a woman, the "couples' massager" aspect being that it can be worn during sex. However, we made it a true (hetero) couples' massager.
After presenting the Indulge Me Pleasure Set to my fiance, his immediate reaction to using the Noa was to wrap it around the base of his penis and enjoy its range of 6 different modes of vibration. He is a huge fan of using small vibrators this way, as well as on his balls, and he actually ended up enjoying the Noa so much that he single-handedly wore out its first charge."
Read more of WOMANTRIBUNE's review!
LELO Indulge Me Pleasure Set Review
"The "Indulge Me" kit says "I Love You" and "I Want You" in the sexiest way. Combining Lelo craftsmanship and beauty in a set that will create beautiful memories and sensations. The few flaws can easily be looked over after one steamy session combining all of the products in this kit."
Watch more of EDENTUBE's review!
Buy the Indulge Me Pleasure Set Now