15 years ago, we began our journey with a simple design, and even simpler goal: to create something for the woman who has it all.
And yet, any woman – any person – who has it all got it all simply because they weren't afraid of their desires. Not afraid to seek them out or  to satisfy them.
During the past 15 years, our 'woman with it all'  has discovered new appetites – and we developed the products to satiate them. Over 50 pleasure objects – some intriguingly complex, some delightfully simple, all undeniably elegant.
As a capstone collection to celebrate all we've accomplished – all the delicious twists and turns our path to pleasure has taken – we have created something quite unlike anything else: The Limited-Edition LELO 15 Year Anniversary Collection.
Comprised of 12 new and completely unique products, the Anniversary Collection is a BDSM line like you've never seen before. Available in both black zinc and pink with 18K rose gold, each piece is embellished with an intricate LELO pattern on the handle and comes in an exclusively designed suitcase.
Each piece is named with a nod to a specific part of LELO's history, and is designed to take you on an erotic journey that excites all of your senses for an enveloping experience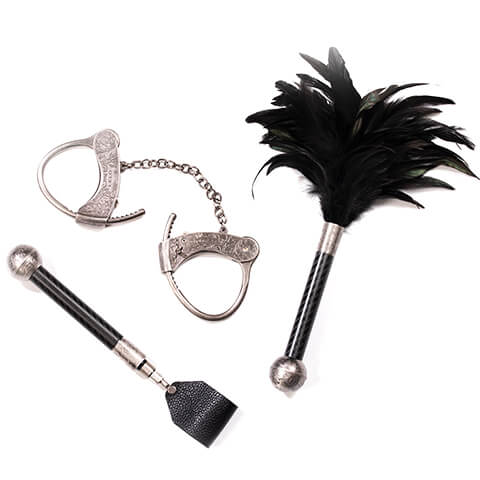 ELENA SHACKLES
Elena is where it all began. She was the Stockholm resident who inspired LELO's founders to look into engineering a pleasure product for the woman who seemingly has it all. The result was LELO's first ever show-stopping object. Sexy, powerful and irresistible, these shackles are a worthy tribute to 'the woman who had it all.'
HERTZ TELESCOPIC CROP
Take full control while delivering a sensual spank with this erotic telescopic crop. Offering durability and flexibility, you can tease your partner with an electrifying soft or firm touch – opening up a gateway to new pleasures and experience heightened intimate play that's even wilder than your imagination.
CANNES FEATHER TEASER
LELO made waves early in our brand's life by submitting sexy, sensual and highly-charged material to the Cannes Film Festival. We were the first pleasure brand ever to take such a bold step, a truth that would come to define us over the subsequent years, which is why we chose 'Cannes' as the name of our elegant new feather teaser.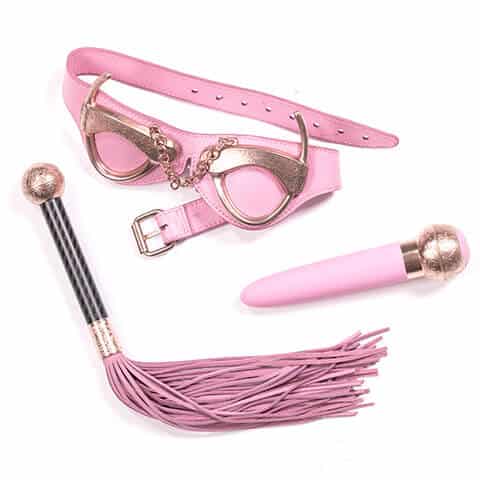 KIE EYE MASK
Named for the intense and powerful coffee drunk around the office, the lifeblood of LELO's creativity and the unending well from which we draw strength, the KIE Eye Mask lets you see pleasure in a new light.
VOLONTE MASSAGER
Meaning 'will' or 'desire', Volonte is the name of our blog, which is available in 4 languages and has become the industry's foremost voice on sex, intimacy and pleasure products. The elegantly kinky Volonte Massager brings power and pleasure straight to your love life with 8 toe-curling sensations to choose from.
JARLSGATAN FLOGGER
Birger Jarlsgatan is LELO's spiritual home, and everything we do still has that Stockholm sensibility. We've come a long way, but never forgotten where we started, and this flogger featuring soft leather tassels is a perfect starting point for sensual exploration.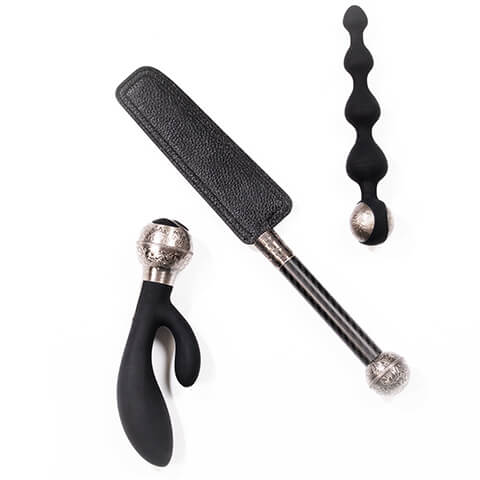 FONTANOSO GRADUATING BEADS
Fontanoso Way is the San Jose location where LELO put down its American roots. When this office opened, it marked a massive change in the way LELO was perceived, and how it perceived itself. The FONTANOSO Graduated Beads allow you to ease your way into an intense, yet euphoric blend of pleasure and stimulation unlike anything you've ever felt before.
SENSE DUAL MASSAGER
Our dual massager design is one of our most iconic; it's ability to excite multiple senses made it a crucial part of this collection, and with powerful vibrations across 8 different settings, you can experience an exquisite blended orgasm that feels as good as it looks.
RIO SPANKER
Named for the Rio Hotel in Las Vegas, this location is where LELO launched its reputation. Word of mouth spread fast about our early designs, with the Rio Hotel being the venue of a major sex toy trade show where our products first met mainstream popularity. Opening up a new world of role play possibilities, the Rio Spanker is sure to to similarly become one of the most popular new products.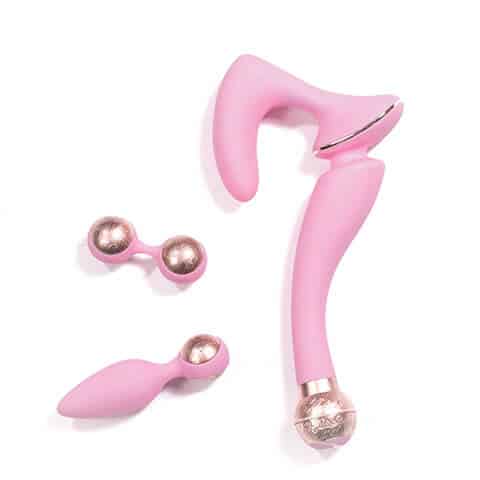 STUREPLAN PLUG
Stureplan was the unsuspecting Stockholm district that would unwittingly launch a new sexual revolution. It was on these cafe-lined streets where the first LELO designs were penciled onto napkins, soon to breathe new life into the pleasure industry. Discover new avenues of pleasure with this unmistakably luxurious anal plug will leave you quivering in sheer delight.
DOT BEN WA BALLS
Named for our monumental win at the 2013 Red Dot Design Awards, which proved to the industry and to the press that LELO had opened the door for sex toy designers to be taken seriously. If you take your pleasure seriously, then the DOT Ben Wa Balls will allow you to enjoy longer, stronger orgasms with luxurious weighted balls that add a touch of class to your intimacy.
AX MULTI-MASSAGER
Named to commemorate this range itself, the AX is the culmination of all of LELO's daring over the last 15 years. Created to enhance sensations for couples or by yourself, the intriguingly mysterious AX defies description yet its unique design and unparalleled power will lead to truly unforgettable pleasure.
Limited Sets Available
With only 1000 sets in production –  800 black zinc and 200 pink with premium 18K rose gold – the 15 Year Anniversary Collection is truly our most exclusive line ever. Embark on a journey of delicious discovery and keep your eyes locked on the Anniversary Collection product page for your chance to be one of the lucky few to own one.