LELO is proud to announce the launch of its second international design award, this year with the intention of promoting human interaction and intimacy in a world filled with quick fixes and soulless design.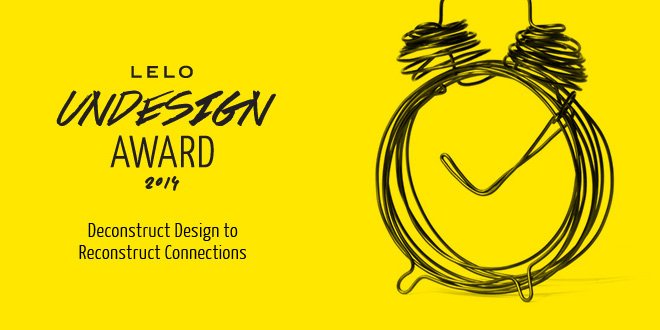 We spend 11.5 hours a day in front of a screen. Most of the time that we're away from a screen, we're traveling to one, or from one, or we're asleep. Smartphone users are within arm's reach of their phone for all but 2 hours of the day. Half of people under 35 say they check their social media first thing after waking up, and more than a third check it immediately after having sex.
This social disconnection is the result of the technological arms race happening right now in the design industry, an arms race in which everything is being made more powerful, faster, easier, tighter, lighter and brighter.
We're better connected than ever before, but further apart.
LELO is challenging designers everywhere to solve the issues in front us. Watch the video below or visit www.lelo.com/award to find out more.
Competition
We're running two competitions: one for Twitter, and one for Facebook. It's really straightforward – just RT the tweet below, or answer the Facebook question below that. Or do both. We won't judge.
We'll select one winner at random from Twitter and another from Facebook. Each winner will receive a LELO product of their choice*, so get sharing!
The 2014 LELO #UnDesignAward is now underway; share your ideas and designs; @LELO_Sweden http://t.co/1mtiCwCE6S

— LELO (@Lelo_Sweden) May 8, 2014
Would you rather: no sex for a month or delete your Facebook account?
For more details on how to enter or how to become a judge, or both, click the image below.

Design is not making beauty. The beauty emerges from selection, affinities, integration, love.

-Louis Kahn, Designer & Architect
*Excluding products from the LELO Luxe range.