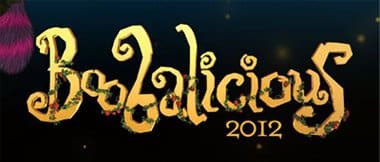 We were very glad to be back in the bosom of Perth, Australia for Boobalicious, the black tie charity event thrown yearly by adultshop.com to raise money for Breast Cancer Care WA. As always, it was a glamorous and fun evening that benefits Perth's hardest-working charity, so for these reasons and more we were very happy to be involved in the 9th year of the event.
This year $135,000 was raised for Breast Cancer Care WA, bringing Boobalicious's 9-year total contribution to over $750,000 – an impressive sum for a very worthy cause, and one that we at LELO hold dear.
Benefitting Western Australia's mothers, wives, sisters and daughters as well as their families living with breast cancer, Breast Cancer Care WA offers a variety of support. Since 2000, they have provided services such as access to specialist care and support groups, financial aid, and practical assistance – all without government funding, making events like Boobalicious vital to their continued presence in the community.
It's Breast Cancer Care WA's commitment to the wellbeing of women that has us at LELO pledging our support, and no matter where in the world you may be, you can do the same.
The theme of this year's Boobalicious Ball was Lewis Carol's 'Alice in Wonderland', complete with a dance routine by the Mad Hatter himself and a Wonderland-themed lingerie fashion show (remember that scene from the book? Classic Carol!). We're of course very excited to see what's in store for next year's 10th anniversary ball to be held in June 2013 – mark your calendars.

Images from boobalicious.au and breastcancer.org.au

For more images from Boobalicious 2012, click here to see the full gallery.