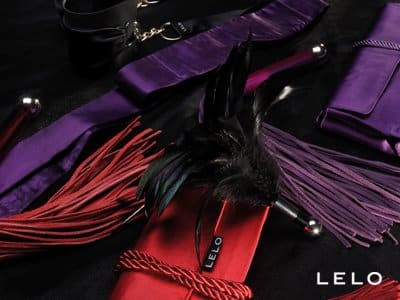 Walk along Philadelphia's famed Rittenhouse Square, past some of the city's most glamorous apartments and north on South 17th Street and you'll find Coeur—a luxury lingerie shop displaying high-end European brands like La Perla and PrimaDonna in the window of its pre-war brick storefront.
Walk into the store however, and you might be surprised to see the other luxury products alongside some of the world's high-end lingerie—sex toys.
Perhaps a decade ago, one would be shocked to find such cheeky offerings in a lingerie shop, but not anymore.
Today sex toys like vibrators and Ben Wa balls and light BDSM gear such as blindfolds, handcuffs and whips are becoming as common to lingerie shops as negligees and garter belts, and the trend is boosting sales in physical stores and online stores alike. For example, high-end online lingerie shops like Meme Store in the UK currently offers more LELO items than it does bras.
While the growing number of luxury sex toys available in mainstream outlets has an obvious economic effect on LELO and its retailers, these statistics also speak volumes about society's growing openness and the gradual shedding of taboos surrounding sex toys.
Mere decades ago, the idea of a lingerie shop was unthinkable, and in the mid 1980's even Victoria Secret was described by America's business elite as "far too burlesque for Main Street." Fast forward thirty years and not even the most timid shopper would blush or do a double-take when passing a scantily-clad mannequin.
Today, vibrators are as common a household appliance as the coffee maker, and if history is any indicator, thirty years from now, LELO, the worldwide leader in intimate lifestyle products, will be as common a household name as even Victoria Secret.