Over the years, LELO has been approached by many people with many ideas, and a lot of brands seeking partnerships have been in touch. Some of those ideas and proposals are incredibly exciting, but we have to say no if the "fit" is not quite right. Never, though, have we been approached with an idea that's so exciting, and such an absolutely perfect fit, as UVee.
UVee is one of those ideas so good and so right that you wonder why no one ever thought of it before. It's those ideas that have the most potential, and it's those kinds of ideas that change things for the better. LELO is supporting UVee's crowdsourcing campaign to bring attention to a truly worthy concept, and we sat down with the inventors to talk it over.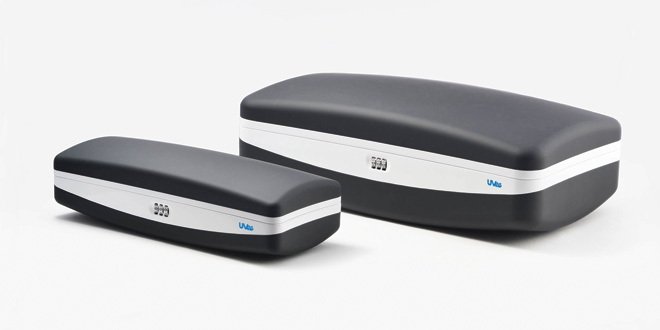 Let's start with the most obvious question: what is UVee? Well, UVee's ingenuity is in its simplicity. It's a discreet sex toy storage box that sanitizes your toys, keeps them safe, and charges them, all at the same time.
"From the very beginning we've had nothing but great feedback on the concept from potential retailers, distributors, end users and industry influencers," says the company's co-founder and co-inventor Carrie Martz.  "A lot couldn't figure out why this had not been done before."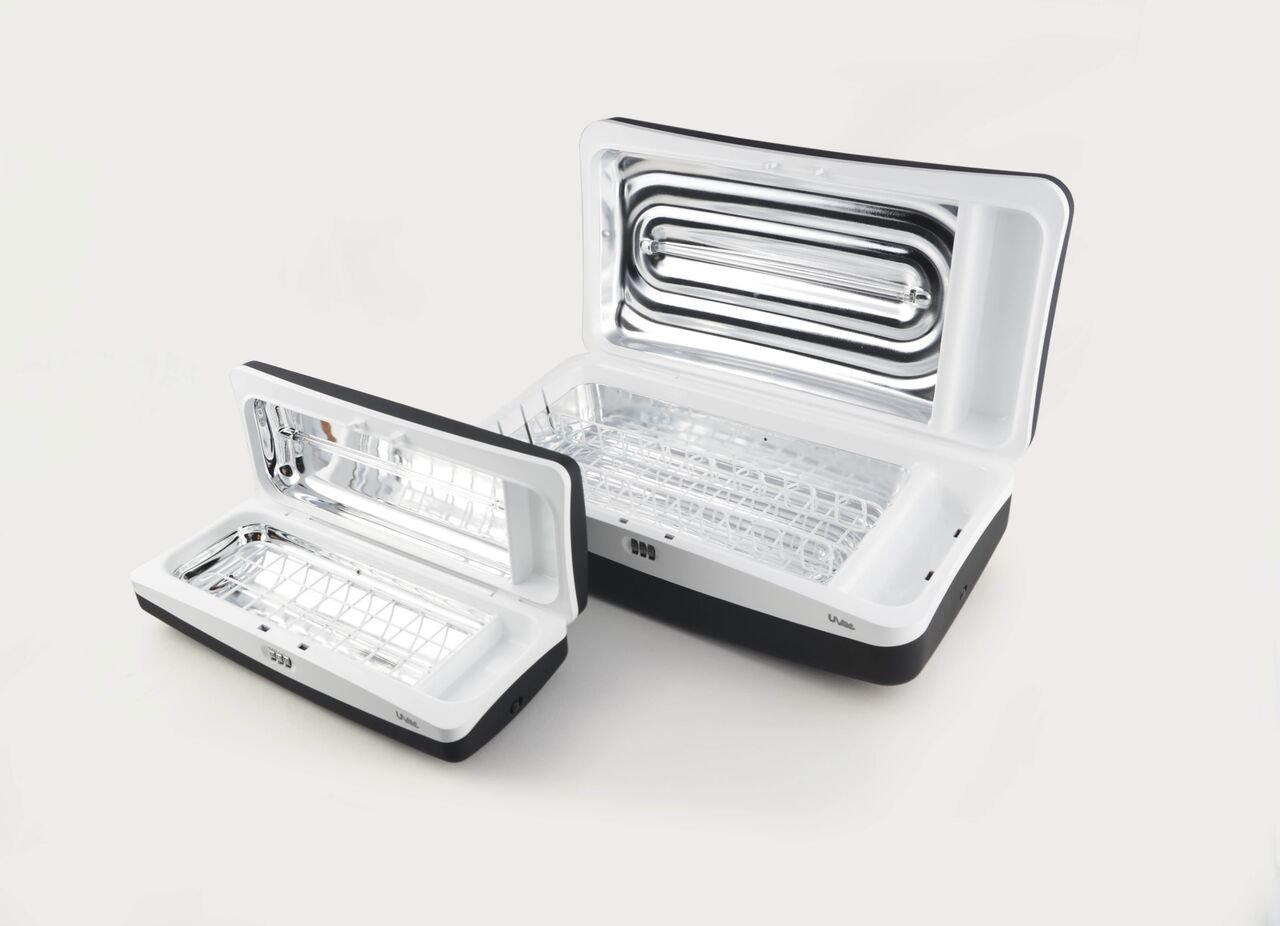 Carrie was the owner of a successful ad agency for more than thirty years. After selling it to the owner of a major US digital company, she found herself left with plenty of time and no particular mission.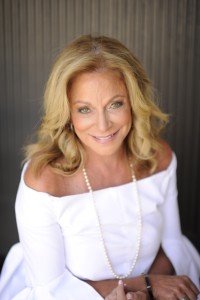 "I was looking for something to do," says Carrie, with the restless creativity of a true innovator. "A company had sent me ultraviolet sanitizers for babies' pacifiers and toothbrushes to see if I might consult with them. My daughter, who was five months pregnant at the time, saw them on my kitchen counter."
Having just read an article about if it was safe to use sex toys while pregnant, Carrie's daughter Brooke boldly suggested the same technology could be used to sanitize vibrators.
MONTHS OF RESEARCH
Carrie picks up the story. "From that comment," she continues, "we started to look at the industry and found there was not one universal method recommended to clean toys – let alone sanitize toys.
"Months of research followed, including talking with gynecologists who had seen plenty of infections from improper care of toys. Working with a microbiologist from Harvard Research, we developed the world's first sanitizer for toys."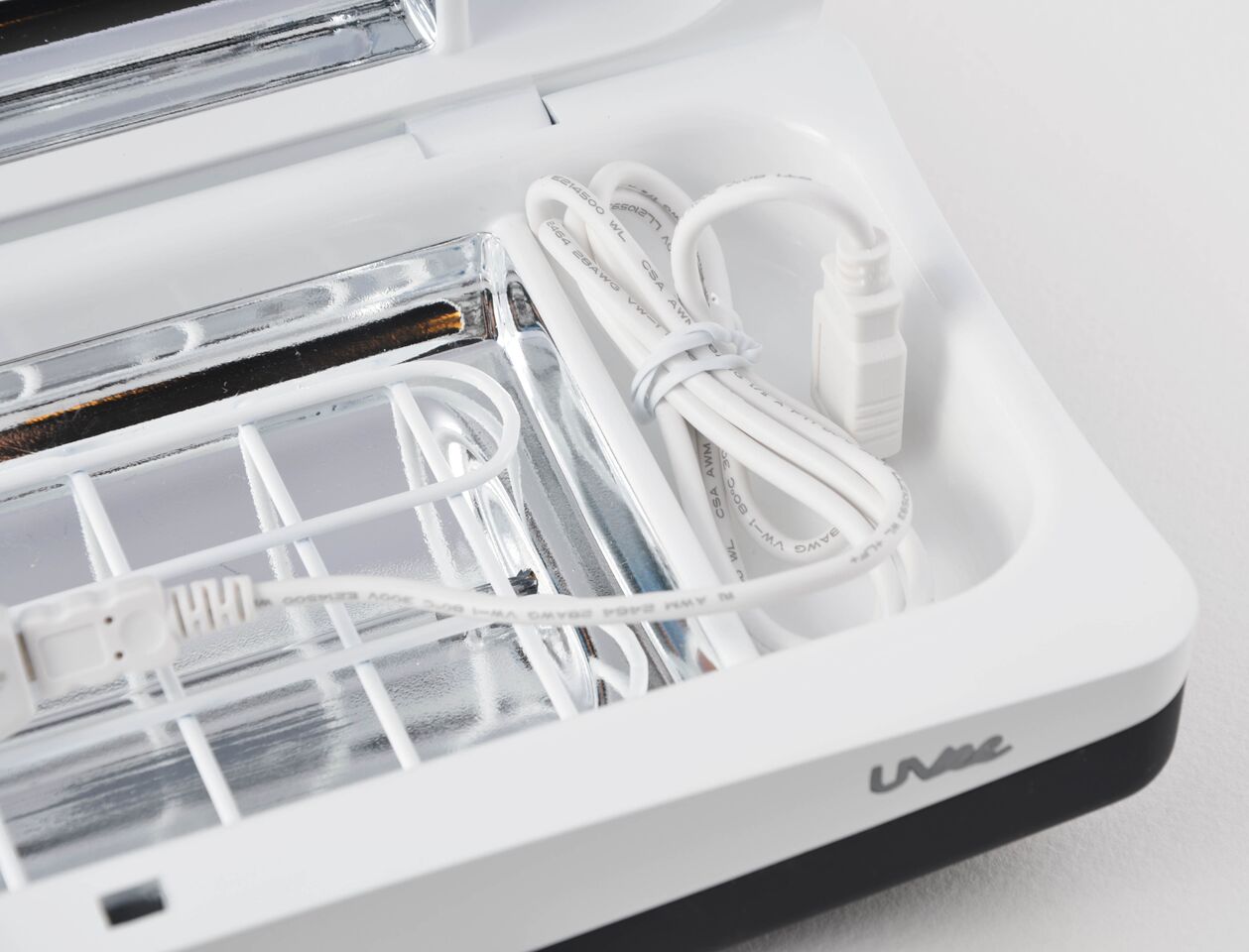 But simply cracking the problem of sex toy sanitization wasn't enough for Carrie and Brooke. They quickly recognized they had produced a truly valuable solution to a legitimate real-world problem, and immediately endeavored to make it even better – and commercially viable too.
"Cleaning wasn't enough," Carrie told us. "We wanted to add other conveniences to the package… such as charging the toys while they're cleaning. And also a safe, locked place to put toys away and keep them out of reach."
That's when the real design work began. Prototypes were developed, focus groups consulted, retailers and distributors encouraged to contribute ideas. It was around this time that the project received the support of hugely respected sex expert Dr. Emily Morse, and of LELO.
So, why LELO? "LELO is known for its innovation," says Carrie, flatteringly, "and will continue to enhance their customers experience with even more complicated and pleasurable designs that may also be tough to completely clean."
COME CLEAN
While LELO designs its pleasure products with hygiene and health in mind from the very start of the process, Carrie is right: sometimes the anatomy demands a level of complexity from a pleasure product that makes proper cleaning and maintenance necessary.
Carrie continues: "Supporting UVee gives LELO's customers a great way to protect their toys. Also, with our charging and locked storage features, it gives their customers a toy that is not only clean but it is always ready to go when they are."
What Carrie is describing is scientifically proven and independently verifiable. They worked with a microbiologist and gynecologists to ensure that the kinds of harmful bacteria that might develop on poorly maintained sex toys would be destroyed by the ultraviolet lighting system they developed.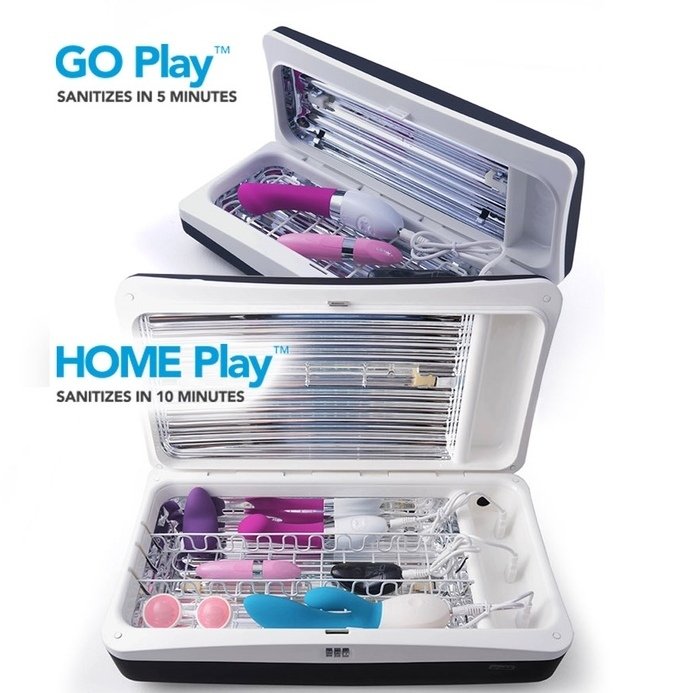 Using multiple UV-C lights and a system of reflective surfaces, UVee sanitizes every nook and cranny of any pleasure product, and destroys 99.9% of all harmful germs.
And it does it all completely secretly, within an stylish yet innocuous locked box.
"Innovation and design played a huge role in our development of UVee," explains Carrie. "First, we needed to design a way that every nook of a toy would be reached by our UV-C light. And second, we wanted to create a discreet design that could sit easily out on a night stand and not look like a toy cleaning box.  Something sophisticated and yet very powerful."
CLEAN BODY, DIRTY MIND
UVee is making its market debut on the crowdfunding site Kickstarter. Carrie has encountered the same kinds of issues LELO has had in bringing a message of sexual health to a mainstream audiences: the barriers to advertising. UVee has already hit a wall with social media channels like Facebook, whose attitudes to improving sexual health are far from progressive.
In Carrie's words: "Really – a cleaning machine banned from Facebook? It's true."
That's what makes the crowdfunding campaign so important for reaching a wider audience.