ENIGMA is a massager for those looking for simultaneous clitoral and G-spot stimulation. It titillates both the visible and not visible parts of the clitoris through sonic waves, while using vibrations on the "bulb" that's inserted vaginally. Check out if it's fluttered all the right places for the professional sex toy reviewers below!

LELO ENIGMA DUAL VIBRATOR REVIEW
"It got to work instantly, and when I say it got to WORK, I mean that I had to consciously STOP myself from reaching orgasm too soon. That happened when I tested their Sila, and honestly, I dunno how much of a review that was for you guys, as it lasted less than a minute -a testament to LELO's products. 
For the sake of this review, I made a mental note of what I was feeling, as opposed to being swept away by the cascading sonic waves (wordplay!). The clit vibrator, fashioned from the Sona took centre stage, whilst the deep, rumbly, g-spot vibrator inspired by the Soraya played harmoniously in the background. I didn't expect them to behave so differently. Normally when you have a dual action clit and g-spot vibrator, the internal part is just as aggressive as the external one. The LELO Enigma wasn't, and to tell you the truth, it absolutely did not need to be."
Read more of SHAKIRA SCOTT's review!
Lelo Enigma Review | One toy, Double Pleasure
"This toy is pretty powerful! It really can wake your nerve cells up within seconds and transport you to the orgasm world!
I must say I am not much of a power person and the G-spot-end' of Lelo Enigma is quite enjoyable as an external foreplay toy. I feel I am in control of how intense the toy performs – for less intense play, all I have to do is position it slightly far away from the clitoris. When I am ready I can move to powerful clit stimulation."
Read more of VANILLA IS THE NEW KINK's review!
One Toy, Dual Pleasure: Lelo Enigma Review
"The G-spot massager delivers most of the vibrations while the clit arm gives you some unforgettable suction sensations. And that's one of my favorite things about the Enigma. The clit arm uses LELO's patented SenSonic technology. It generates ultrasonic waves rather than vibrations to provide one of the most unique types of stimulation I've ever felt. Seriously, it fits somewhere between the best head you'll ever get and the most intense clitoral vibrations and it all happens at the same time!""
Read more of PLEASURE ME NOW's review!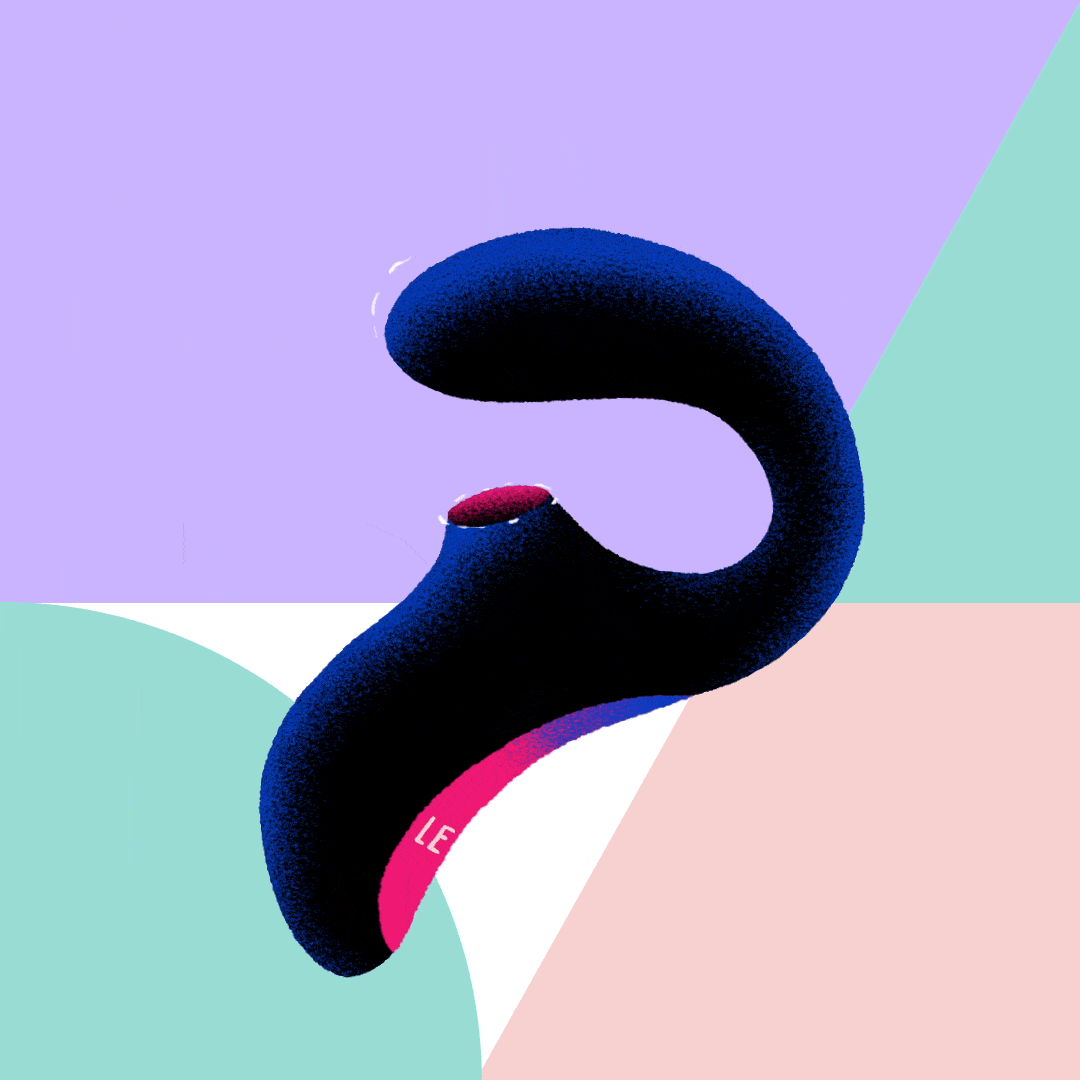 LELO ENIGMA Review: A Good Dual Massager?
"The sonic waves use air pressure to create vibration, which isn't something I've ever tried on a vibrator before. That, paired with the super-strong vibration, really does create an orgasm that's really intense. You might think it's funny when Lelo says the Enigma will make you "think you've left this planet," but the varied sensations make for the kind of climax every woman dreams of. The touchless clit stimulation combined with a vibrating insertion hitting the G-Spot results is honestly the sensation I (and probably every other woman) am after."
Read more of HERTOYSREVIEW's review!
Enigma by LELO
"As a person who needs clitoral stimulation to orgasm, the Enigma so far has completely shaken up my way of masturbating. The sonic pulses create a sensation like no other, but they don't overwhelm my body and I can therefore fully absorb the pleasure from the internal stimulation. Enter: richer, more luxurious orgasms. It has made me feel connected to my body in a way I can't really explain, and I am so excited to keep using this toy and see what other pleasures can be discovered."
Read more of SEX TALK WITH JORDAN's review!
LELO Enigma Is A Versatile New Sex Toy That Offers The Best of Both Worlds
"If you haven't yet fallen in love with the suction-y, sonic sensations of this kind of clitoral stimulator and want to give it a try, a toy that also offers some high-quality penetrative action is a good way to test it out. And If you're someone who likes the experience of a good rabbit but aren't a fan of rumbly or buzzy action directly on the clit (which can, admittedly, get to be too much you're going for round two or three), Enigma might be the new toy for you."
Read more of SHE KNOW's review!
LELO ENIGMA Review: A Good Dual Massager?
"In my experience, the Lelo Enigma presents intense orgasms with minimal effort because of its dual stimulation. I really liked the pulsating, which the Enigma boasts about as hitting the G-Spot with each stroke, but the clitoris stimulation is really what turned things up a notch for me.  
The dual massager mechanism also sets this toy apart from the rest, as the G-Spot vibration also helps women who can only orgasm through penetration (or those like me who can really climax with either but want the dual sensations)."
Read more of HER TOYS REVIEW's review!