Using sex toys for solo play is considered normal and more and more people are getting comfortable with being open about it. However, most people still tend to forget that even if a sex toy is not marketed as a "sex toy for couples", it can still be used with a partner. 
Remember, any sex toy is not your competition in the bedroom, it's your best friend. It help women orgasm more often (and we're all about closing the orgasm gap!).
So, if you want to find inspiration on how to use your favorite sex toys the next time you play with your partner, we have some ideas for you. 
Your Guide to Using Sex Toys You Love for Partnered Play
If Your Favorite Sex Toy Is a G-Spot Massager, Then…
Take Oral Sex to the Next Level
A G-spot massager can be a great toy to use with your partner during oral sex. We all know the infamous "tongue & fingers" combo that can really make your toes curl with pleasure, and introducing a G-spot massager takes that to a whole new level.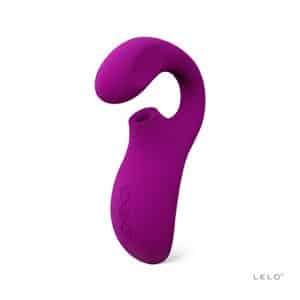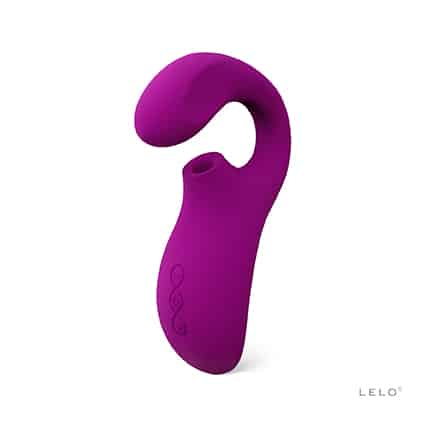 So, when your partner goes down on you, give them control of your favorite G-spot vibrator. They can use it for external stimulation to alternate between stimulating the clit with a toy and their tongue. Switching up the sensations can feel amazing and it also gives your partner's mouth a break from time to time. 
They can also use the G-spot massager to stimulate your G-spot while they use their mouth to stimulate the clitoris. Play around with different vibration settings and intensities to see what feels the best. 
Show P-Spot Some Love
If your partner is open to trying anal play, then your favorite G-spot massager is the perfect toy for that. Using sex toys like G-spot massager to stimulate the prostate internally can feel very pleasurable for your partner.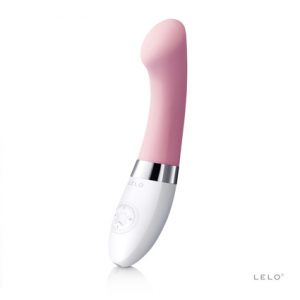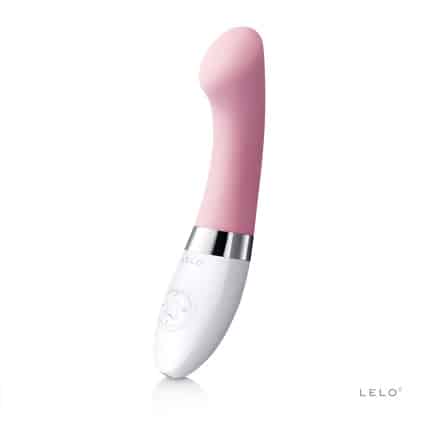 In fact, prostate havers can experience much more intense orgasms from combined penile and prostate stimulation. And some prostate havers might even experience multiple orgasms when prostate stimulation is involved. 
So, if you are giving your partner a blowjob or a handjob, add internal prostate stimulation to the mix as well. Make sure you apply plenty of lube on the toy and your partner's anus. You can start with massaging the area around the anus on different vibration settings to get your partner warmed up before you insert the G-spot massager inside. 
If Your Favorite Sex Toy Is a Clit Massager, Then…
Cowgirl
Cowgirl, the classic and reverse version, is one of the best sex positions for an easy orgasm for women. Add your favorite clit massager to the mix, and the orgasm is almost guaranteed!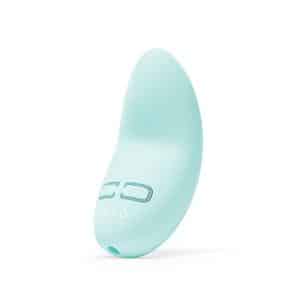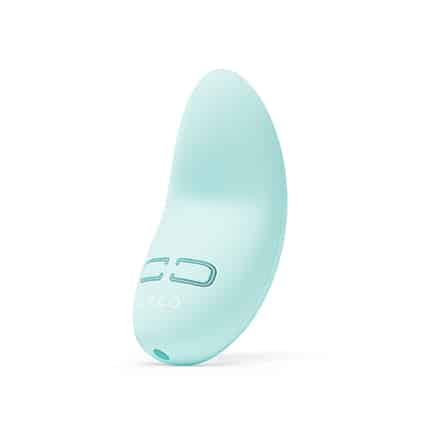 But really, a clitoral vibrator you enjoy alone can be used during partnered sex to add that extra clitoral stimulation that most women need to reach an orgasm during intercourse. And the rumbly intense vibrations can do a much better job than your or your partner's fingers with much less effort. 
So, when in Cowgirl, hold your clitoral massager against the clitoris while you ride your partner. If you're facing them, then they can hold it for you, which can be super hot. They can play around with the placement and the vibration settings to tease you a bit. 
Doggy Style 
Did you know that Doggy style is the sex position voted a favorite by most people? And it's for a good reason! Not only does it give your partner the best view, and provides deep penetration angles to reach all the right spots, but it also offers easy access to the clit.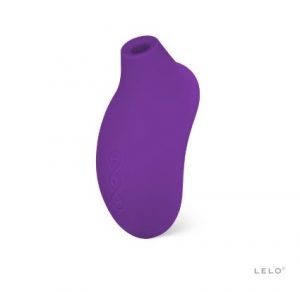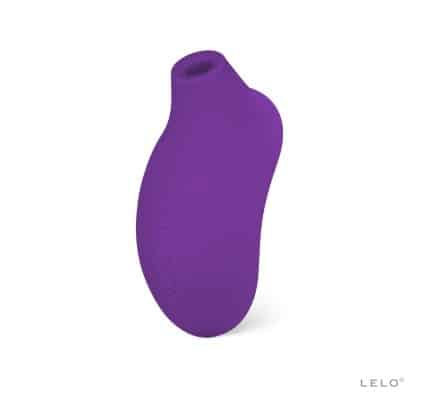 When having sex with your partner in Doggy, you can use your favorite clit massager to add clitoral stimulation. You can easily hold it against the clit yourself, or ask your partner to hold it for you. 
Edging 
Edging is a sexual practice of getting close to an orgasm and stopping all stimulation right before you climax. And then repeating it again and again. It has health benefits for men (helps with premature ejaculation) and is a sexual practice that can enhance orgasms for both men and women.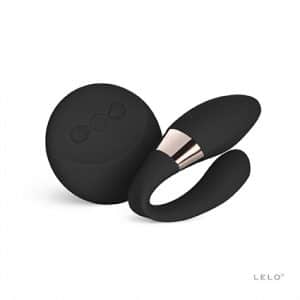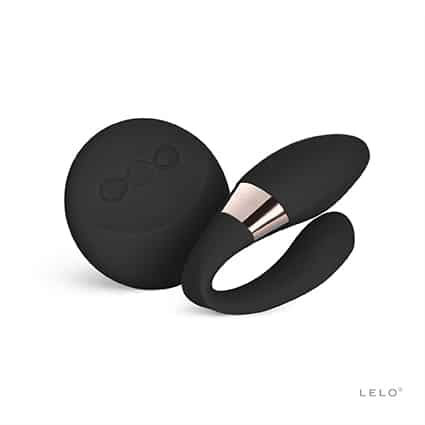 Your favorite clitoral vibrator can also be a perfect sex toy to use for an edging session with your partner. Your partner can use it together with their mouth, fingers, and other types of stimulation on your genitals to bring you close to an orgasm.
And what's great is that when they stop direct stimulation of the genital areas, they can still use the vibe over other places on your body like nipples, neck, and inner thighs. 
Also, a clitoral vibrator can easily be used on men as well! You can hold the vibe against the scrotum and the sensitive area between the scrotum and anus to stimulate the prostate externally to enhance a blowjob or a handjob. 
Take It Outside
Most clitoral vibrators are small and discreet enough to fit in your panties if you want to explore some light exhibitionism with your partner. It's even better if your clitoral vibrator has a remote control or can be controlled with an app so your partner can have control over the vibrations while you're out and about. 
If Your Favorite Sex Toy Is a Dual Vibrator, Then…
Triple Pleasure 
If you are into anal play, then your favorite dual vibrator can be a real treat to use during partnered anal play. Penile anal stimulation can feel great for women because even if there is no prostate inside the rectum, pleasure spots inside the vagina still get stimulated during anal. 
And if you add clitoral and even more intense vaginal stimulation to the mix, it can be a very pleasurable experience. So, lay down on your side and let your partner penetrate you from behind. You then have control of your dual vibrator.
Play around with different angles and techniques to find what feels the best. And remember, double penetration can feel intense if you're not used to it at first, so take it slow and try to relax your muscles. 
Partnered and Mutual Masturbation
Using sex toys during a partnered or mutual masturbation session can be a great way to enhance the experience for all parties involved. A dual vibrator gives you dual stimulation so you can achieve blended orgasms very quickly. And your partner can get a million-dollar view while you play with your favorite sex toy in front of them. 
If Your Favorite Sex Toy Is a Dildo, Then…
Let Them Watch You
Chances are that if you asked your partner if they want to watch you ride your favorite dildo in front of them they won't say no… They'd probably be all over the moon!
So, put up a little show for your partner by playing with your dildo in front of them. You can ask them to touch you and kiss you, or you might turn it into a playful challenge and forbid them from touching you to see if they can resist. 
Restraints 
Bondage can enhance sexual play with your partner whether you're using sex toys or not. If you want to explore powerplay and the world of bondage, then have your partner restrain your hands and use your favorite dildo on you. 
If you're a beginner, it's best to get soft velcro handcuffs. They are easy to remove and won't leave marks if you tug on them as the metal handcuffs would. Get your partner to bind your wrists and have some fun with you and your favorite dildo. 
Shower Sex 
If you have a dildo with a flared base that can be fitted to any hard surface, then bring it with you the next time you have a shower with your partner. You can easily fit it against the wall or on the floor and have some fun. 
Let your partner watch you ride the dildo in the shower. They can touch you, kiss you or even hold the showerhead against your clitoris to make the experience even better. Or, you can give your partner a blowjob while riding a dildo to take it even further. A good time is guaranteed for everyone involved!
If Your Favorite Sex Toy Is an Anal Plug, Then…
Reverse Cowgirl 
Wearing an anal plug during partnered sex can feel very pleasurable. A butt plug will make things feel tighter down there for you and your partner, which can give a much more intense sensation from penetration alone. 
In Reverse Cowgirl you get to be in control of the depth, angle, and speed of the penetration. You can go as fast and hard, or as slow and gentle as it feels good for you, and your partner gets to enjoy not doing anything but laying down and having the best view of their life. 
The butt plug they see only adds to the overall eroticism of the experience. 
Fancy a Walk?
Why not take your favorite butt plug on a walk with your partner? If you're into exhibitionism play, then this will be right up your alley. Wearing an anal butt plug while out and about with your partner can add a ton of excitement. 
You both have a secret you share and you have to be very careful about keeping it just between you two. Which can get really hard really quickly. And if you have a remote-controlled vibe to add to this mix, then it becomes even harder! But who doesn't love a good challenge?