Are you looking for a brand new sensation – that you can seep as sensual secret all to yourself? HULA Beads are a uniquely shaped vibrator you can wear discreetly within, but the surprises don't stop there. Along with its remote controlled vibrations, it turns and twists against your internal pleasure points for a sensation that will make you twist and shout!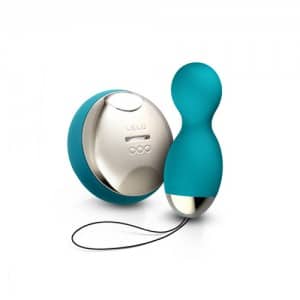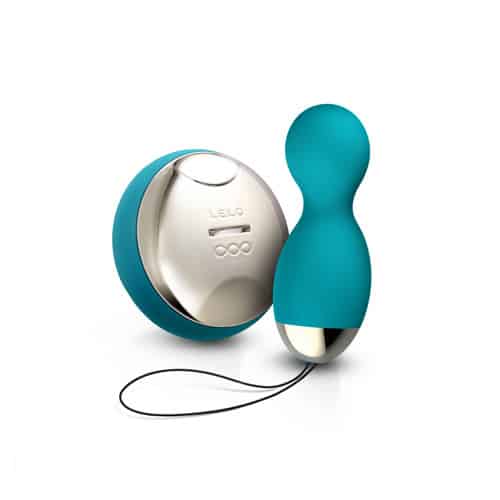 Insertable Fun with LELO's Hula Beads
"Now let me be up front. Hula Beads are not hard to use. At all. They are in fact ridiculously simple. However, they are more sophisticated than your average sex toy, and that means that you need to pay attention. Before I got started, I fiddled with the controls and figured out what they do and how they work. It took me a little bit before I was really comfortable. There are three modes to get into, and they all have different strengths.
I would not hesitate to recommend this toy to anyone who had mild joint or hand issues; it comes away as one of the best toys for people who are dealing with those problems."
Read more of LET'STALKSEX's review!
Sex Toy Review: LELO HULA Beads
"The "hula" motion is fun too; each bead touches on different parts of the vaginal walls. LELO's instruction manual has a diagram that demonstrates G-spot and other points of stimulation. That's certainly helpful, but as we know, every woman's body is different, so it's best to experiment with different positions that feel comfortable. Plus, any new device takes some practice in terms of finding what feels best for you. But like I said, HULA provides some unique sensations and has plenty of options that should appeal to many women.
With one gentle tilt of the wrist, the HULA Beads can speed up and intensify the vibration. Tilt the wrist back and the vibration slows. The second Sensemotion mode allows the remote to be moved in any direction to intensify the vibration. It's as easy as that. [ ] The sound of the vibrator is fairly discreet as well, which is great if you want to have privacy or take it out in public."
Read more of KINKLY's review!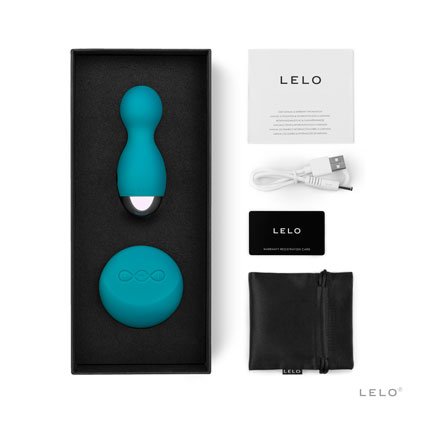 LELO Hula Review: How Far Does It Go With Twists And Turns
"Coming straight from the LELO Insignia line, the [LELO HULA] is a novelty touch on enjoying with the beads. The SenseMotion remote is an excellent technology, and can work with several other Lelo toys as well, so it becomes an important accessory once in your hands. Lelo Hula beads are worth buying for the novelty and fun they offer, and if you can work with gentle rubs for the g-spot, it is just what you need."
Read more of VIBRATORGURU's review!
Customer Reviews
Check out more Bazaarvoice authenticated LELO reviews, supported by anti-fraud technology and human analysis.
Above and beyond any other beads! ★★★★
That hula movement really makes all the difference!! Amazing!
Posted by: Anonymous
Heightens pleasure ★★★★★
This product definitely heightens the big O. I use it internally and also use a vibrator on my clitoris for direct stimulation.
Posted by: Anonymous123456
Magic in a little, black box ★★★★★
These are absolutely amazing. I love to use them with my partner as foreplay. It's a win-win for everyone. You can't go wrong with LELO'S signature strong vibrations. Plus the sense motion is to die for
Posted by: Tarryn