Check out one of the best prostate massagers on the market, LELO BILLY 2!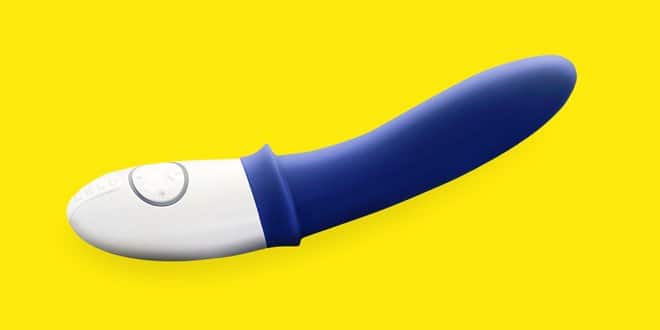 MR. RACY
REVIEW: the LELO BILLY Luxury Male Massager
"Anyway, I gave it another go a few days later…and HOLY SHIT. That's all I can really say. After my third solo orgasm, I was pretty much spent and had to stop. All I could do was just lay there, reduced to a quivering jelly. A surreal experience to say the least!About a week later my girlfriend, who follows my blog regularly, decided she wanted to try it out on me. She's a no nonsense kinda gal, and says what she feels. How could I say "no" to an opportunity like this!! I won't bore you with all the orgasmic details, but I quickly learned that this toy is AMAZING for couples. I talk more about this toward the end of the review."
Read more of Mr. Racy's product review of BILLY here.
HE'S NAKED
LELO BILLY Review
"It feels very nice to use. As it is not girthy and has a rounded gently tapering tip and shaft, insertion is incredibly easy and the smooth silicone feels very nice as it glides into place. It is free of friction and drag. It is not at all intrusive feeling and does not stretch or feel overly filling and the flared base makes it very safe to use. Perfect for those wanting pure prostate stimulation without other stimuli."
"The more I think about it, the more fitting "gentle and pleasant" becomes. This makes Billy such a great prostate massager. It's not too much for anyone and it ticks most of the boxes for a great beginner prostate toy. Except maybe the price. Noise is usually proportional with the vibration intensity and this is no exception. Billy is on the quiet side and I admit it is nice."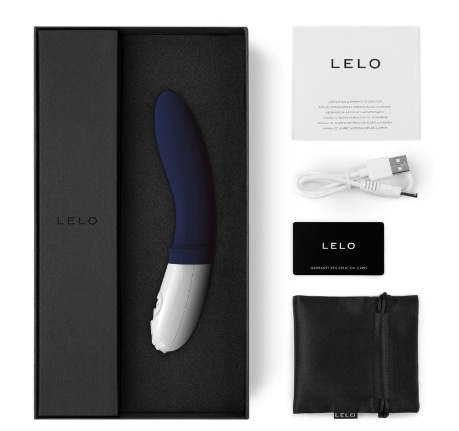 UNCHASTE RAY
Review: LELO BILLY
"To use the BILLY differently, I had my SO use the massager on me while I was laying down. This was a really great feeling since I was able to be stimulated without using my hands. With my partner, it felt the best when she thrust the massager on high. Although I still wasn't able to reach a prostate orgasm this way, it did increase the sensation of my regular orgasm tenfold. I have to admit that this is one of my favorite ways to use the Billy."
Read more of this Unchase Ray LELO BILLY review. 
EMMELINE PEACHES
The LELO BILLY
"Slim, chic, and subtle with its curve, the Lelo Billy is what I would consider to be an intermediate anal product, but one that users could attempt as they progress with relative ease. "
"The vibrations from the Billy are powerful and feel really great. During use they spread throughout my anal region and beyond, simulating my P-Spot and tingling my shaft.
Climaxes with Billy are strong but the Billy provides so much more than just a powerful finish. The toy makes the journey to these strong climaxes really enjoyable too and this plays a large part in my appreciation of this toy.  After all, it not always the destination but how you get there."
Read more of this BILLY review from Emmeline Peaches and her partner.
BEST BLOWJOB MACHINES
Lelo Billy Review: New king in the male sex toy market?
"Overall, I would 100% recommend the Lelo Billy to ANY man who is just first getting into the (amazing) world of prostate massagers. It's a great starter toy because of its easy to insert shape, and smooth material. BUT… it's also a great toy for us more seasoned users as well, because of the variety of vibration settings, as well as the high quality of material, and the long-lasting charge. If you want to make your sessions last, this is a great toy for that!"
Discover more of LELO Billy on Best Blowjob Machines.
MALESEXTOYS
LELO BILLY 2 Review
"In this LELO BILLY 2 review I will tell you everything about a luxurious yet simple prostate massager that has the perfect size for those who want to get their first prostate massager or those who don't enjoy massive objects inserted in their butt.
If you're new to this, I know that getting a sex toy like this could be a little scary at first, however, I can tell from my personal experience, it's totally worth the risk."
Read more of this MaleSexToys review.
How To Use BILLY 2