Our INA 2 is everything you want from a LELO massager and more, and now that it's got great new features like 100% more power and a fully-waterproof exterior, it's quickly becoming the go-to vibe for thousands of women seeking multiple pleasures.
Of course we could go on all day about why you deserve the intense sensations that our newly-improved rabbit-style vibe has to offer, but we want you to hear it from pleasure aficionados who know their stuff. To this end, we've rounded up some choice product reviews of INA 2 to present them to you here – enjoy!
(Note: Some links may be considered NSFW!)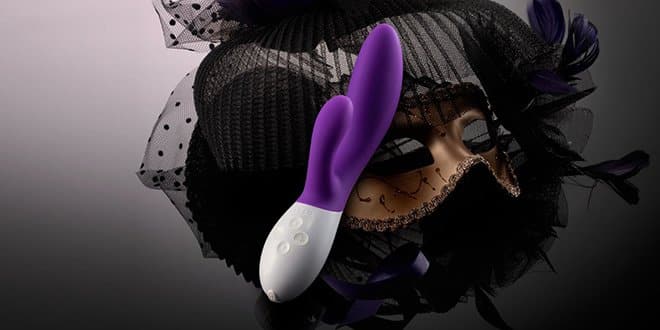 Sex Toys Buzz
LELO INA 2 Vibrator
"LELO I can't think of anything I would improve with the INA 2 but I know you clever people will think of something. ;-)"
"A few presses of the mode button found a fantastic escalating and circulating mode which was now playing havoc with my clit.  The curve of the main shaft had targeted my g-spot with precision.  I became aware of my quickness of breath as the Lelo Ina 2 vibrator got to work on me."
LELO INA 2 Product Review on Sex Toys Buzz
Bunny Blush Adult Boutique
LELO INA 2 Review
"Since I first became acquainted with the Ina 2 a few months ago, it has become a key piece in my collection, and I have a friend who says it is her favourite toy of all times."
"For those of you familiar with the Ina 1, Lelo have made a number of changes. Most importantly for me, the rabbit ears are far more flexible and can be better manipulated to create your own optimal position for clitoral stimulation."
Read more of this INA 2  Product Review on Bunny Blush

MY TICKLE TRUNK
Review: LELO INA 2
"As soon as I turned it on and watched that little clitoral arm twitch in a way I'd never seen, I knew LELO Ina 2 was going to give me an orgasm I'd never forget."
"The vibration – silent yet strong – was impressive, but most impressive was the clitoral arm and how it moved. Plain vibrations are for suckers, because the clitoral arm nearly pulsates with every vibration. See below for a video, because rather than just vibrating, the arm wiggles back and forth, giving varying pressure to your clitoris and never letting you forget what it feels like. I've used this toy quite a few times and I swear my eyes still roll into the back of my head every time I feel that"
LET'S TALK SEX
LELO INA 2 Review – Getting Intimate with the INA 2 Rabbit Vibrator
"Seriously, if you have a short attention span and you like vibrations of any sort, go out and get this toy. It's changed everything for me, and I can't recommend it enough. Ever."
"While this might be one of the most dull settings in term of what this toy can do, sometimes you cannot beat the classics. The motion is smooth, and just about perfect. [The Steady, both arms vibrating mode] makes it the best rabbit vibrator I've run into."
"Go buy the Lelo Ina 2. Seriously. Do yourself a favor and buy this toy. It really sold me on luxury items, and even as I added more to my collection, this one really does remain a favorite. If you believe a single vibrator review today, believe me. When you are looking for the best sex toys out there, don't skimp!"
Read more of this INA 2 product review.