LELO YVA 24-Karat Gold Vibrator
Opening the box will leave you speechless. The feeling of 24-karat gold against your skin will leave you speechless. And the most luxurious orgasm you'll ever receive… you can't exactly put into words. The YVA is both a vibrator and a jewel that's crafted for perfect solo or partnered play. Its ergonomic design allows it to set perfectly against the clitoris or nestled between you and a lover.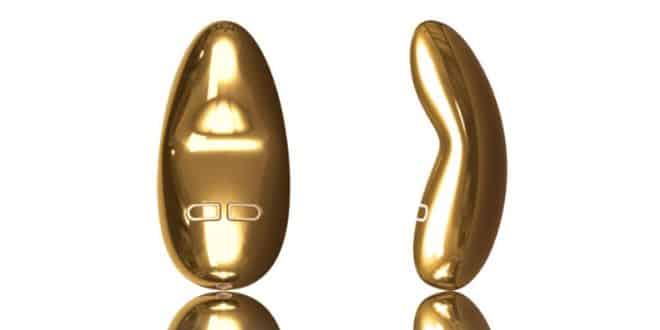 Lelo Yva Review — Striking 'Gold' On Massage
"One benefit of being metallic is that the Yva vibrator can hit your preferred temperature (or the ambient temperature) rather quickly.
The additional weight this stimulator puts on is quite welcome, and the clitoris feels it and response to it is pretty intense. Yup, enjoy this one. An extra benefit that this vibrator gets is that for two hours of charge, it can run for about seven hours, way beyond the usual four of the Lelo Nea 2. Dropping a ton of money has its benefits!"
Read more of VIBRATORGURU's review!
---
Donna is a Volonté contributor and freelancer who lives in San Francisco with her understanding husband and not-so-understanding teenage sons. Her work has been published in The Journal of Sexology and she is currently writing a book on love languages.