Penis rings are made from stretchy silicone and fit snugly around the penis to increase arousal and lead to better, stronger ejaculation. If you're interested in experimenting with your first pleasure ring or set on finding the next best one, meet TOR 3 by LELO.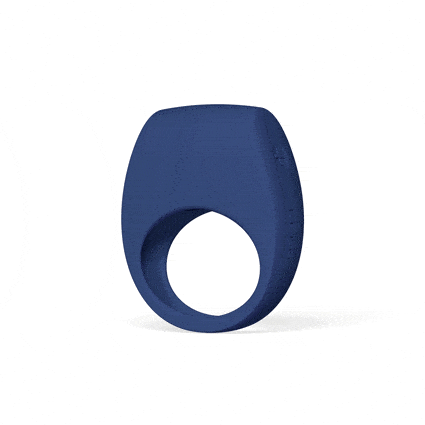 LELO is notable for its sleek design, quality materials, and pioneering the way for better masturbation and sex. TOR 3 is a cock ring that can be used on your own or with a partner. The top part of the design not only vibrates the base and shaft of the penis, but is also intended to vibrate against the clitoris of a partner. For partnered play, this sex toy works best in cowgirl, missionary, and other sex positions where the space above the penis moves towards the clitoris (the orgasm powerhouse of the female body).
Before you get too excited, let's cover the details and what makes this ring different from its predecessors.
TOR 3 Product Specifications
Material: Body-safe silicone, ABS plastic
Finish: Smooth
Size: 46.7 x 22.2 x 60 mm / 1.84 x 0.87 x 2.4 x in
Diameter: 29 mm / 1.1 in
Charging: Up to 2 hours
User time: Up to 2 hours
Standby: Up to 90 days
Interface: 2 buttons

What Makes TOR 3 Different from TOR 2
TOR 3 can be controlled with an app.
Connect your device to the LELO app and control TOR 3 via smartphone. You can completely customize your levels of pleasure for a tailor-made experience. The app also features Volonte's sexual wellness content and erotic stories.
TOR 3 has a longer user time.
TOR 3's user time is 2 hours. TOR 2's user time is 1.5 hours. They both have a 2-hour charge time.
TOR 3 has more vibration settings.
TOR 3 has 8 vibrations settings while TOR 2 has 6.
TOR 3 is smaller overall (with the same insertable diameter).
TOR 3 is a slightly lower profile toy overall, but both generations have a 1.1 in (29m) diameter that is fully flexible and stretchy to accommodate all penises.
The toys have a different material finish.
Both are amazing quality, but TOR 3 has a smooth finish while TOR 2 has a matte finish.
Additional Features
Discreet shipping: LELO uses as little branding as legally possible to package your toys. They'll arrive in a plain cardboard box and shipping label.
100% waterproof: Use TOR 3 in the shower or tub without worry. Also lube-friendly.
Solo or coupled: Experiment with TOR 3 alone or with your partner (that's why it vibrates for them, too).
1-year warranty: Register your product and receive a 1-year warranty on manufacturer defects.