Dear LELO,
I'm currently in the market for a male pleasure product and of course had a look-in at the F1S models that you currently offer on your site. Not only am I a complete newbie when it comes to buying a sex toy for male pleasure, these new devices you're selling has me much more confused. They seem like the exact same product, so what's the heck's the difference?
Regards,
Pocket Pussy Puzzled
Thanks for the message PPP, and first let us say that we think it's always awesome to hear that guys out there are willing to look beyond their hand in order to get their sexual kicks and are looking into sex toys for men, no less writing us an email about it.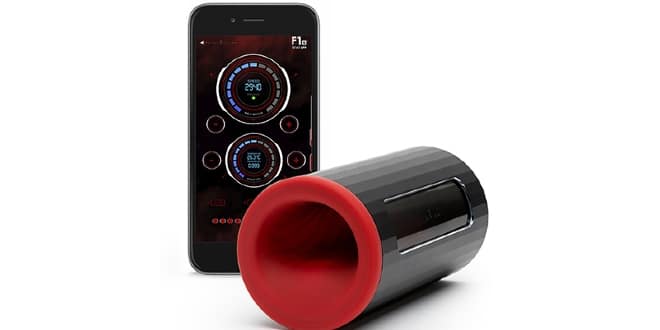 First of all for the uninitiated who have done none of PPP's research: The LELO F1S Prototype and the LELO F1S Developer's Kit RED are revolutionary new pleasure products that are classified as the first Sextech items that are pushing the future of where sex toys are headed.
On the surface, both of these F1S Sextech items boast features that are already quite impressive. To put it simply, they are masturbation sleeves (otherwise referred to as 'pocket pussies') but rather than providing pleasure from thrusting or vibrating, the F1S emits sonic pulses that go deep into your genital tissue for an enveloping kind of pleasure. The silicone is designed to be snug, so use a generous amount of lube to optimize the pulsating sensations.
The LELO Sextech masturbation sleeves are also the first products of their kind to use Cruise Control technology. Cruise Control is a recent tech development in sex toys that keeps vibration power (and in this case, sonic pulses) at a constant level no matter how vigorously or intensely you're enjoying it.
Another thing that sets them apart from every other sex toy (but not from each other) is that they also contain ten sensors that, when paired with a LELO app that comes with each F1S, can help users to track their performance. Data like duration, hardness, intensity and arousal levels can be tracked in the app, around which you can plan your own pleasure-training regimen.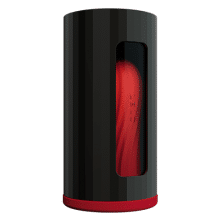 They are both masturbation sleeves that deliver sonic sensations with data-gathering sensors connected to an app, and both come with access to an SDK (software developer's kit) for the creative and technically inclined type of pleasure-seeker.
With the SDK, users will have the chance to program their F1S Prototype and Developer's Kit RED to work in whatever way they can imagine; from pleasure routines that react to the user's arousal level or designing a training-specific pattern for sensations, the limits are truly endless.
The only real difference between the two products lies in a design aspect of the Developer's Kit RED; a handy 'window' that will allow more serious pleasure developers to precisely monitor the inner workings of the toy. With this window, a developer can get an even better feel and sense of what they've programmed their device to do.
Users of both the LELO F1S Prototype and the Developer's Kit RED will be able to try out these new applications by downloading them, much like you fill your smartphone with apps by third-party developers. So PPP, what luck for you to be searching for your first sex toy at a time like this, when the future of pleasure is here!