This week I try SILA, LELO's sonic clitoral massager which promises to help you reach the climax of your dreams, and let me tell you, she does not disappoint.
SILA is inspired by LELO's infamous SONA clitoral massager, however, SILA has an overall bigger mouth, ideal if it's your first time exploring this type of pleasure toy. The larger surface area means that the contact with the clitoris is less direct whilst still covering the clitoris and inner labia. If this is your first-time experiencing LELO's sonic technology, don't be alarmed, it will feel different to your average bullet vibrator, but in the best possible way.
At first, I was nervous that a clitoral massager might be too intense for me, however, I read a few user reviews on LELO's website and discovered that a lot of people had found the SILA less intense than other products in LELO's range, more of a slow building climax than an intense sensory overload.
This eased my nerves, and I was confident that this should be the first of LELO's products that I trialled for the blog. The reviews weren't wrong, the SILA isn't intense, it's extremely soft and gentle and the wider surface area does make the suction less direct to just the clitoral glans (the part of the clitoris that you can see at the top of the vulva.) However, the orgasm I experienced was far from slow and gentle.
For me, the gentle but direct sensation of the SILA, brought me to climax extremely quickly. Though it didn't feel too intense on the clitoris, the orgasm itself was intense. The beautiful thing about that, is that unlike other toys, you can extend the orgasm and continue to use the toy through climax because the motion isn't overpowering.
SILA seems to understand the balance between wanting stimulation whilst being able to still feel sensation. I find that some toys which use direct clitoral contact, can replace sensation with solely vibration, which stops you from being able to lean into the orgasm. SILA, however, is extremely gentle and the vibration seems to encompass the entirety of your pleasure zone, rather than just obliterating the clitoral glans with vibration.
The varying vibration settings and the ability to control the strength of the vibrations, means that you can, in theory, control the build of climax. I got a bit carried away and ended up increasing the intensity, which meant I wasn't able to explore all of the vibration settings before I orgasmed. It definitely wasn't a slow build for me!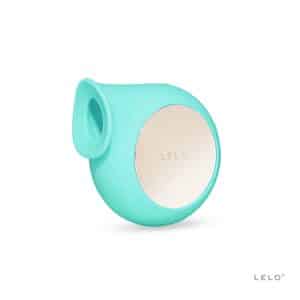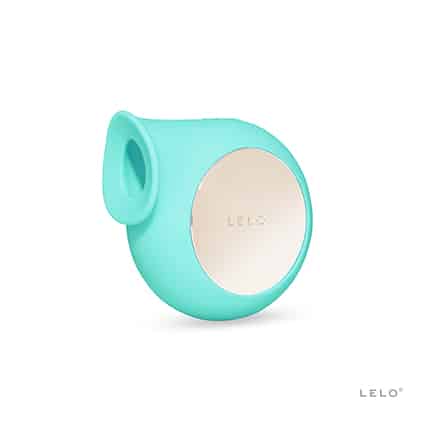 But that's the amazing thing about SILA, in particular, that it is really designed to be in tune with your body. You're in control of the positioning, and only you can feel when the mouth is in the perfect place. This is why I'd suggest saving this toy for your solo-play.
It's the perfect toy to explore your orgasm and the realms of what it feels like for you to reach climax. Though it could be a great toy to use to explore communicating what you want from your partner, you'd have to be extremely specific with your instructions as they find the perfect spot for you – this could be a great way to use your voice during sex with a partner if this is something you struggle with. But overall, SILA is like a sacred self-pleasure toy to me.
I think it's worth getting to know the vibration settings, so that you're not having to switch and search whilst using the product. But at the same time, this toy is all about exploration, so keeping the vibration intensity setting low will enable you to try all eight sonic wave intensity settings and decide which ones you like and what works for you.
Don't go too fast out the gate like I did, take your time and let SILA do the work. It may be that after a few uses, you're able to increase the intensity earlier on, I definitely find that this took a bit of getting used to. The first time I used SILA, my mind was blown. You read the synopsis on the LELO website, and you think, 'surely I'm not going to be soaring to heights of ecstasy' during a quick bedtime wank. But honestly, SILA is self-love in the shape of a beautifully designed handheld sex toy. Easy to hold, completely waterproof so no need to worry if you're prone to getting wet and has enough variety that you're bound to reach climax, even if it takes patience and exploration.
I highly recommend using LELO's personal moisturiser, or any other lube that works for you, as it really helps with the initial positioning of the mouth. And that's all you need, just yourself, whatever setting you like to self-pleasure in, and a free hand to hold SILA in the right position and you are good to go! You're going to love it.