Are you looking to enhance your partnered play and connect with your partner deeper in the bedroom? If the answer to that question is yes, then the new LELO Tiani Duo remote-controlled couples' massager will be your new favorite sex toy.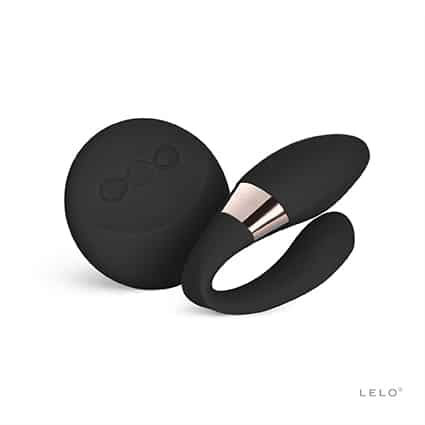 LELO Tiani Duo
Tiani Duo is the newest remote-controlled couples' massager from LELO that offers a powerful dual motor for enhanced pleasure during partnered sex. The dual-motor can be found at both ends of the toy, providing intense stimulation inside and out. 
It's a couples' massager designed specifically for people who enjoy experimenting with their partner and love bringing in new ways to pleasure each other in the bedroom. If your partner's pleasure is part of your pleasure and you're looking to find ways to connect with your significant other even more, then Tiani Duo is the perfect toy to help you achieve that. 
Due to its soft and flexible shape, LELO Tiani Duo is easy to bend and shape to accommodate different bodies in pursuit of synchronized harmonious orgasms with their partners. 
LELO Tiani Duo Specifications
Materials: Body-safe Silicone, ABS

Size: 90 x 45 x 30 mm / 3.5 x 1.8 x 1.2 in

Weight: 80 g / 0.17 lb

Battery: Li-Ion 200 mAh 3.7 V

User Time: Up to 2 h

Charge Time: 2 hours at 5.0 V 200 mA

Color: Black & Ocean Blue

Max. Noise Level: <50 dB
LELO Tiani Duo vs. Tiani 24K: What's the Difference? 
Double motor. Tiani Duo offers two powerful motors at each end of the sleeves, which ensures dual pleasure for both partners enjoying each other.
More time for play. With up to 2 hours of user time, Tiani Duo gives couples more time to truly enjoy the enhanced pleasure the toy offers.
Different colors. The new Ocean Blue color will remind you of the crystal blue water of the ocean as you experience intense waves of pleasure using the toy.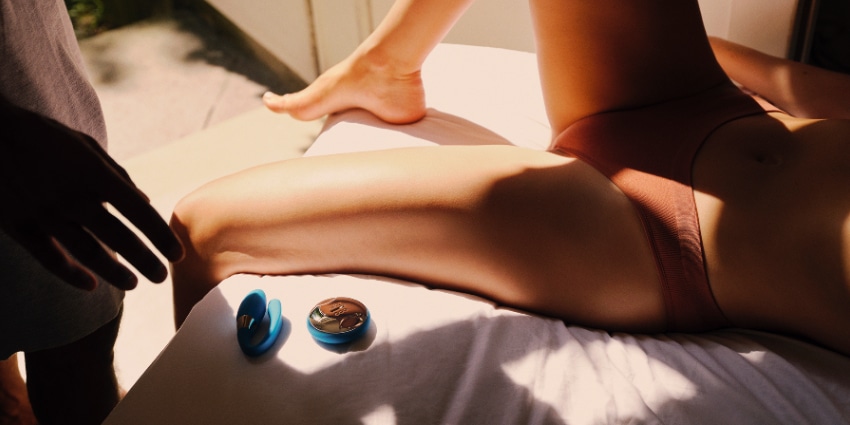 How To Use LELO Tiani Duo To Spice Things Up in the Bedroom
Interested in bringing LELO Tiani Duo to your bedroom to connect with your partner and explore the deeper, more intense physical and emotional connection? We have a few ideas to help you do just that:
Create Perfect Ambiance
A fantastic way to make sex more sensual and erotic is by creating an ambiance for your time together with your partner. You might want to go all-in and plan the whole night of activities leading up to the sex part. The anticipation and attention to the present will surely make you and your partner excited. 
But even adding small things to your sexy time with your partner and Tiani Duo, like lighting up a scented candle, dimming the lights, and putting on some sensual music, can make a lot of difference. So does turning off your phones, locking the door, and forgetting the rest of the world behind. 
The new couples' massager is created to help couples build intimacy and deepen their connection through shared pleasure. That, coupled with the sexy atmosphere, will surely get you both connected and pleased.  
Warm-up 
Foreplay is the thing that makes sex hotter and makes things feel better. And Tiani Duo is a perfect toy to use during foreplay to heat things up before the main course is served. 
Start by applying the lube over the toy and playing around with different placements to figure out what feels the best. You can insert the toy and leave it in place when making out with your partner while you're both naked. 
Added sensation will feel amazing, and you can grind your vulva with the toy on your partner, teasing them and allowing them to feel the intense vibrations together with you. 
Allow Your Partner To Take Control Over Your Pleasure 
Tiani Duo couples' massager comes with a remote control that allows your partner or you to control the toy without touching it. So, why not use Tiani Duo as a tool for your partner to take control of your pleasure without touching you? 
Insert the toy inside and let your partner play with different vibration settings. There are 8 to choose from, and if your partner gets tired of pressing buttons, they can take advantage of the exclusive SenseMotion technology and change the way they pleasure you with the flick of their wrist. 
Power play and orgasm control can be wonderful ways to get more intimate with your partner and explore new depths of your relationship. 
Switch Up the Positions 
LELO Tiani Duo works in many different positions, so feel free to experiment with all your favorite positions to find the ones that work the best. 
When you want slow, sensual love-making, Missionary can work like a charm, and Tiani Duo will provide tons of pleasure for both partners. If you want raw, primal sex, then get on all fours and embrace the Doggy while the massager is inside you, sending vibrations to your and your partner's sensitive spots. 
Because Tiani Duo is 100% waterproof, you can also bring it to the bathroom. It's a perfect toy to enhance the pleasure during steamy shower sex, so next time you shower with your partner, make sure Tiani Duo goes in with you.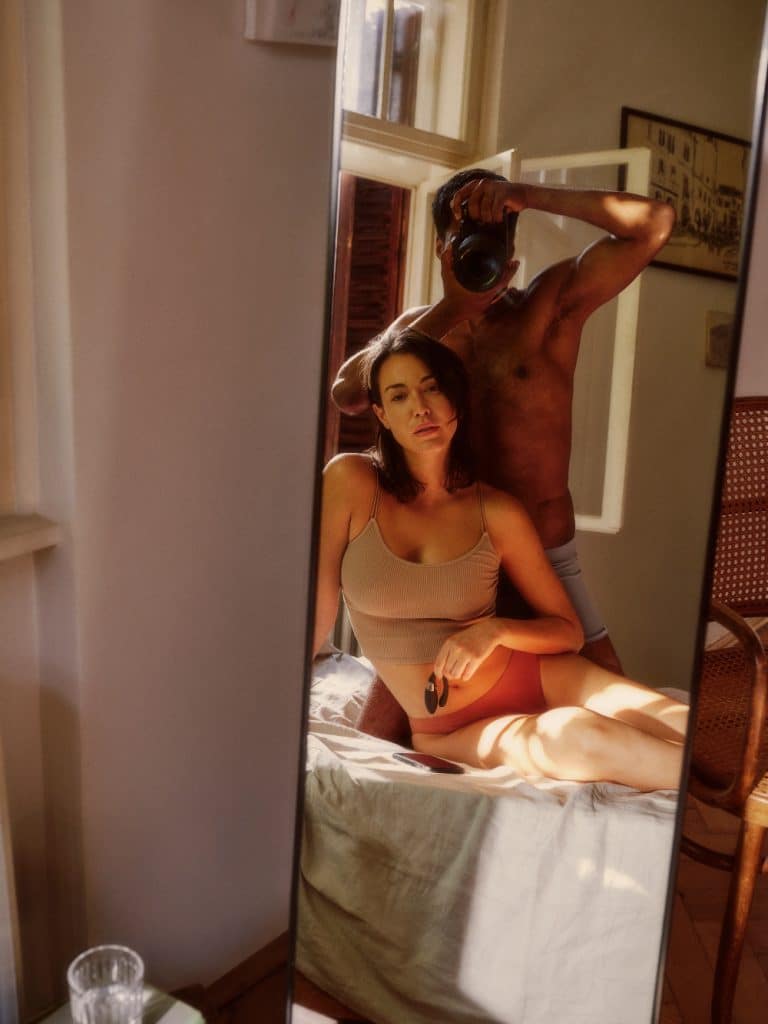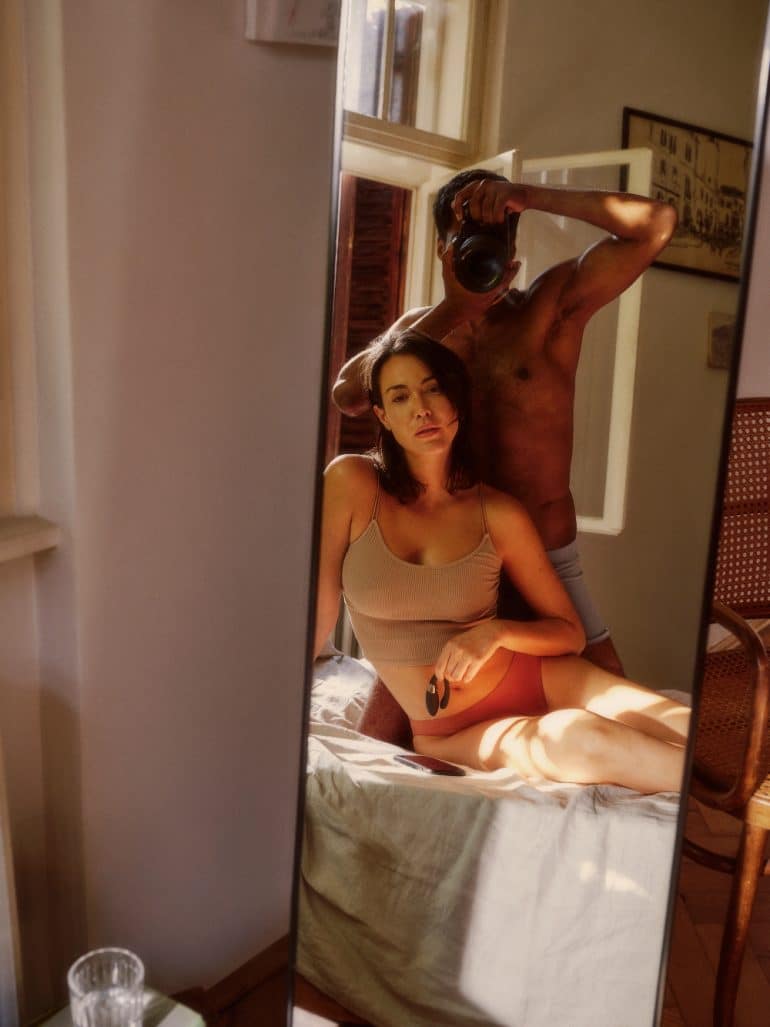 Make Them Watch You
Watching a partner get off and pleasure themselves is a turn-on for many people and a great way to spice up the routine. Give your partner a different kind of pleasure by using Tiani Duo to pleasure yourself in front of them. 
You can instruct them not to touch you and simply watch as you play with the toy solo. Or, you can go even further and tie their hands, so they're not even allowed to touch themselves while you play. The sky is the limit here, and this type of play is perfect for building a deeper, stronger bond with your partner. 
Bonus: Enhance Solo Play
While Tiani Duo is designed for couples and to experience shared pleasure, who says you can't go at it solo when your partner is not around? 
Incorporate the couples' massager into your masturbation routine by using it instead of your favorite rabbit or G-spot vibrator. Because of its design, it's perfect for giving yourself some mind-blowing blended orgasms. 
Oh, and once you're done and satisfied, snap a picture of the toy or of yourself and the toy and let your partner know that you just had the best time with your favorite toy. They'll surely be running home fast after receiving such a text. 
Take Care of Your LELO Tiani Duo the Right Way
To ensure that your sex toy stays in the best condition for many years, clean it after each use and store it properly. Use either LELO Toy Cleaner or antibacterial soap with warm water for cleaning. Dry well before storing it in the satin pouch LELO Tiani Duo comes in.  
As with all silicone toys, stick with water-based lube to avoid your favorite couples' massager becoming permanently sticky when choosing the lube. 
Don't Forget the Warranty
As with all of your LELO toys, LELO Tiani Duo comes with a 1-year manufacturer defect warranty. To activate it, go to LELO.COM/SUPPORT and register the number on your LELO Authenticity Card that comes together with the toy.