This isn't a vibrator to keep up with the Joneses, it's a vibrator for the Joneses. If you're looking to step up your sex toy game to the highest of luxuries, the INEZ 24K Gold G-Spot Vibrator is as decadent as pleasure gets. Its design features a curved shaft with a thicker handle and interface that's easy to control so that you can focus on the finer things in life.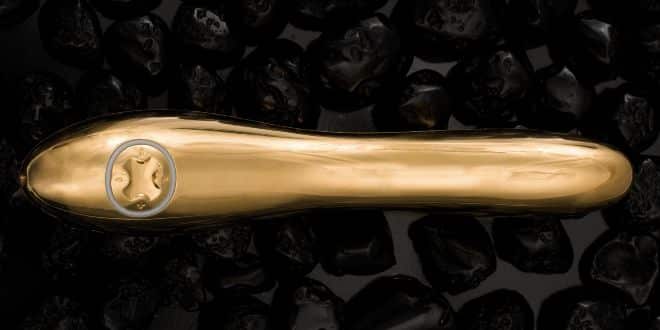 This Gold-Covered Sex Toy Costs $15,000
[box type="shadow" align="aligncenter" class="" width="660″]"The Lelo Inez has been around for nearly a decade, though it only started making headlines in 2016, after Gwenyth Paltrow's lifestyle blog, GOOP, featured it in a roundup of sex toys. The Inez is part of Lelo's Luxe line. Other products in the line include a set of $3,090 gold Ben Wa balls, and a few other 24K gold plated options.
All luxury aside, the case for gold sex toys isn't so crazy. Gold has many unique properties that make it useful for non-aesthetic reasons as well. In fact, even NASA uses gold reflectors on their satellites and other spacecraft."
Read more of COSMOPOLITAN's review![/box]
Buy INEZ Now!