This week, we caught up with two-time Sunday Times bestselling erotic author, Sophie Morgan. Her first bestseller, the wildly popular Diary of a Submissive, is critically considered to be the single best antidote to 50 Shades in print. The follow-up, which became a Times bestseller within a week of publication, is called No Ordinary Love Story, and it deals in a frank, honest and very sexy way the real life ins and outs (so to speak) of a full-time D/s relationship.
You can read an extract from No Ordinary Love Story here.

Volonté: was the success of Diary Of A Submissive a surprise to you, or did you know it was going to do well from the outset?
Sophie Morgan: Before it came out I was optimistic. The fact Penguin approached me about publishing Diary of a Submissive made me hopeful that there was a market for a book by a real-life sub in the post-Fifty Shades literary landscape – you kind of hope they know what they're doing!
That said, everything that has happened since has been utterly surreal. From the launch party where Cheska Hull from Made in Chelsea read aloud the details of my first spanking to a room full of people drinking champagne and eating cupcakes, to both Diary and its sequel No Ordinary Love Story being published in more than a dozen countries and making the Sunday Times Bestseller lists. Life definitely isn't dull – and I owe my lovely editor Daniel Bunyard at Penguin a real debt of gratitude for bringing so many different opportunities my way. It boggles my mind that enjoying a kinky sex life and the urge to write creatively to try and explain (to myself as much as anyone) why I enjoy it has lead to this.
V: You received a lot of press attention at the time for being a real-life submissive, which added to the authenticity of the book's voice. However, did you struggle with being so publicly labeled 'submissive'?
SM: It was definitely odd, but as the books were written under a pseudonym there was still a little bit of distance so it didn't feel as strange as it could have. I wrote a few pieces for places like The Observer, The New York Post and Newsweek about being submissive though and reading the comments on those made me facepalm at times. My books are very much about how D/s can be part of a regular life – no red rooms of pain required – and yet there were still lots of assumptions about everything from my mental health and family life to whether I could actually call myself a feminist when I admitted to an enjoyment of pain and humiliation. Also, my sarcastic streak and dry sense of humour was flagged up as proof I wasn't a 'real' submissive, because obviously we're all mute doormat sorts.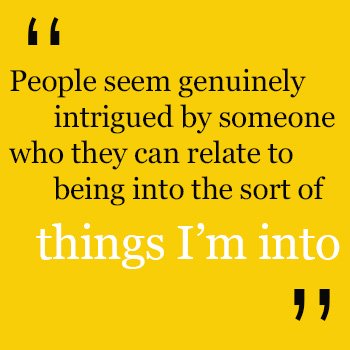 That said, the vast majority of reaction I got, whether in reviews, comments or chat with folk on Twitter, was very kind and positive. People seem genuinely intrigued by someone who they can relate to being into the sort of things I'm into. It makes my twitter feed quite entertaining – it varies from people chatting about The Great British Bake Off and sending me recipes to asking for advice on where to buy floggers or broach trying humiliation with their partners. I have to say I quite enjoy the variety!
V: It seems as though you've done an extraordinary job balancing work life, fictional life, submissive life and real life. Do you keep all these things separate, or do you allow them to blend into one? How do you manage each of these segments?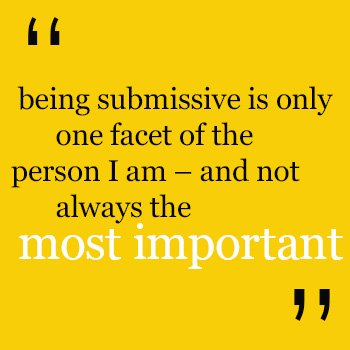 SM: There's definitely overlap – think of it as an occasionally kinky, occasionally geeky Venn diagram, with a very large washing up pile and a parade of ever-looming deadlines. Being submissive is a big part of my life, but it's not something everyone knows about – my husband does obviously, and some close friends (a lot of whom are at least as filthy as me and several of whom appear in the books) but otherwise my day job as a regional news journalist and my smutty freelancing don't tend to overlap much.
Being submissive sounds all big and significant, not least because people who know about BDSM primarily thanks to E L James seem to think it's all encompassing – how could I have time to do a job I love or obsess over DVD box sets and online gaming if I'm waiting at the sexual whim of my dominant all the time? But being submissive is only one facet of the person I am – and not always the most important. I'm a wife, daughter, sister, friend, journalist, Scrabble fiend, caffeine addict and dozens of other things besides. My sexual urges don't overshadow every other aspect of my personality and life, although they have given me some fab opportunities to combine kink with writing, which I love.
Mostly life is busy and it's all about trying to ensure that all aspects have their moment in the sun. Some weeks work is bedlam – but mostly that just means my husband and I make time to do something fun and filthy when everything calms down at the weekend. The only down side is my Sky box is stacked up with TV to catch up on though – but isn't everyone's?
V: If you had to summarize in a sentence a piece of advice for a new submissive finding his or her way, what would that be?
SM: Whether you're tied to the bed with silk scarves, locked in a cage or anything in between, even in your powerlessness you have the ultimate control – fundamentally this should be fun so trust your instincts and the person you're submitting to and don't hesitate to flag up anything that bothers you and slow things down or even stop things if necessary.
V: Now, if you had to summarize in a sentence a piece of advice for a new writer finding his or her way, what would that be?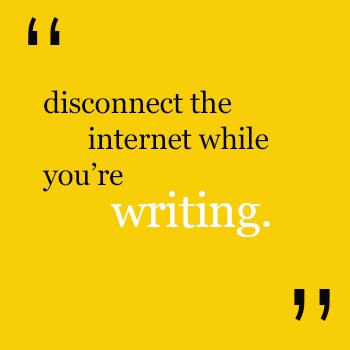 SM: Ha, I don't know if I'm the best person to give that advice. But from my own experience, I'd say 'be honest, have fun with it and don't try and hide your voice or self-edit your feelings to make you sound better / less depraved / cooler / whatever'. Also, if I can be cheeky and add a second sentence, disconnect the internet while you're writing. I swear I could have finished No Ordinary Love Story weeks earlier if I wasn't obsessed with playing Zookeeper at the time.