Crave vibrations during partnered penetrative sex, but like to keep your hands free? The meet NOA – the sleek and simply-designed couples' vibrator that delivers sensations to your clitoris when worn vaginally. It's a less-tech version of some of LELO's other remote controlled couples' toys but it might be perfect for you and your partner – just check out these NOA reviews to get an idea!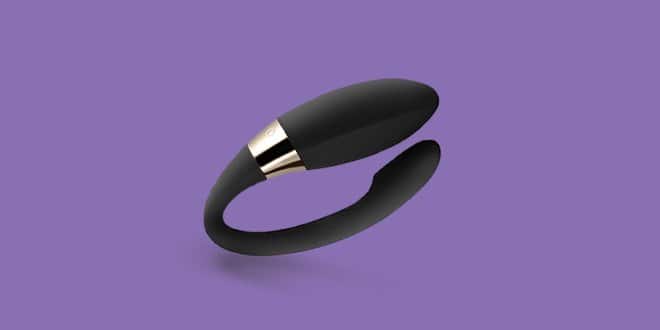 BAD BAD GIRL TOYS
LELO NOA Review
"We both enjoyed the vibrations and even though this only has the one motor on the top of the vibrator which sit on the clitoris the vibrations traveled down the full body of the vibrator and could be felt by my partner as well, he described this as a nice sensation."
Read more a NOA review by an enthusiastic couple!
IN TIFT
Review: LELO NOA
"Once switched on, things started happening really fast for one of us. It had made her come so hard in a matter of seconds that we had to call it a day. Apparently it had been quite the explosive surprise leaving her breathless."
Check out more of this NOA review from a man's perspective.
EMMELINE PEACHES
Product Review: The LELO Bridal Pleasure Set
"Having tried other couples' vibrators before I have to admit I was quite impressed with the NOA."
"[W]hen using it with Mr. Peaches on top I was very pleased with the NOA and it is probably my favourite insertable couples' vibrator. What's really nice about the NOA is that its internal prong isn't textured (which can cause irritation for me). Instead it has a subtle arch which works to grab and massage the G-spot during use. I definitely benefited from this feature and the NOA can easily enhance a lovemaking session."
Read more of Emmeline's review of NOA and the other items in the Bridal Pleasure Set.