Crave vibrations during partnered penetrative sex, but like to keep your hands free? The meet NOA – the sleek and simply-designed couples' vibrator that delivers sensations to your clitoris when worn vaginally. It's a less-tech version of some of LELO's other remote controlled couples' toys but it might be perfect for you and your partner – just check out these NOA reviews to get an idea!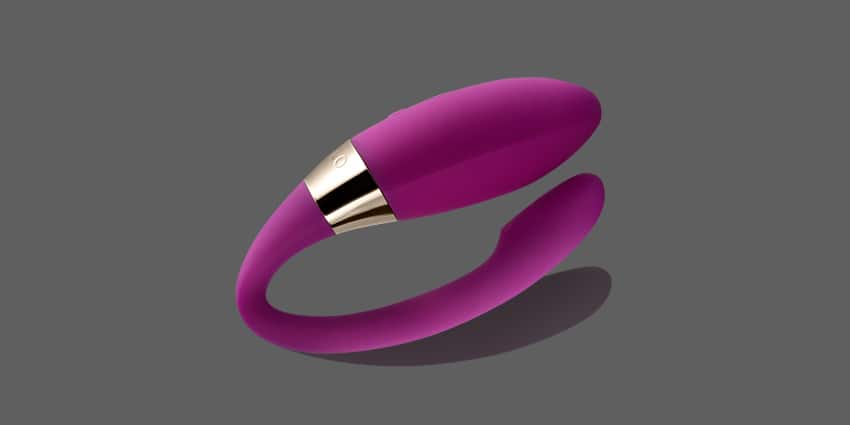 LELO NOA Review
"We both enjoyed the vibrations and even though this only has the one motor on the top of the vibrator which sit on the clitoris the vibrations traveled down the full body of the vibrator and could be felt by my partner as well, he described this as a nice sensation.
The best part for me was that when my partner was inside me and just slowly rocking forward and back I orgasmed from clitoral stimulation from the Noa during sex.  I rarely orgasm during sex so it felt great to orgasm while having my partner inside me. He loved the fact that I orgasmed during sex as well."
Read more of BADBADGIRLTOYS' review!
Review: LELO NOA
"Once switched on, things started happening really fast for one of us. It had made her come so hard in a matter of seconds that we had to call it a day. Apparently it had been quite the explosive surprise leaving her breathless.
If you've been looking to add some hands free fun to your sex life though, I'd say the potential fun far outweighs all other factors."
Read more of INTIFT's review!
Lelo Noa Couple's Massager
" Noa is known for stimulating the G-Spot as well as having a clitoral vibrator with it as well. If you don't have a partner you could always use Noa in conjunction with a dildo if you wish just make sure that materials don't react with each other. If you don't want to use your Noa during intercourse you could always just use it during foreplay or you can take it out an about as a discreet wireless bullet since it does work with the Sense Motion Remote that other Lelo products use."
Read more of SAPPHIRERAY'STOYCHEST's review!
Buy NOA Now