OLGA is quite unlike any other LELO. Sure, it's made of 24k gold but it's one of our only non-vibrating sex toys. It uses delicate curves and edges to bring pleasure; one tip is pointed for deep satisfaction, the other flattened for G-spot and clitoral stimulation. Read the below reviews to see what people think of OLGA!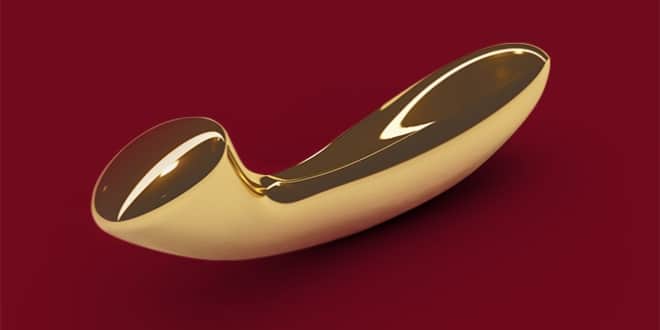 LELO Olga Review: An Exclusive Dildo From LELO
"The tapered, double-ended dildo has a length of 7.7-inches of which 5.1 inches are insertable, one and a quarter inch diameter at its widest point, and the flat-head end is about one inch in diameter.
LELO Olga does a fine job of giving the G-spot a nice, orgasmic massage. If you don't know where your G-spot is, don't worry, the Olga will find it for you and let you know with the sensations of immense pleasure and an amazing orgasm.
For those of us who do know their way around the G-spot, the Olga works better than the Ella. The added weight provides a deeper massage for the g-spot, and a more filling sensation in general. It's just pure fun-land, or better, orgasm land."
Read more of VIBRATORGURU's review!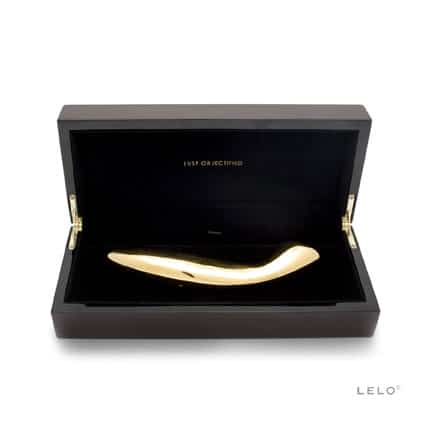 LELO Olga Luxury Dildo Review
"One of the biggest features of the Olga is the temperature ability. Silicone tends to stay relatively warm, but stainless steel (like Olga) will easily adjust to whatever temperature you want it to be. If you enjoy cold dildos, you can place it in chilly water. Hot? Warm water. Make sure to test the dildo on your own skin before inserting it. Also, stainless steel tends to have a sitting temperature of pretty cold, so add time in for warming up the toy before use as well. Because what feels chilly to a wrist is going to feel like an ice cube in warmer areas."
Read more of KINKYWORLD's review!
Buy OLGA Now