Quotes About Love
Love is a notoriously difficult concept to pin down. What is it? Is it real? Is it measurable? How do we express it? How does it manifest itself? Why does it hurt sometimes?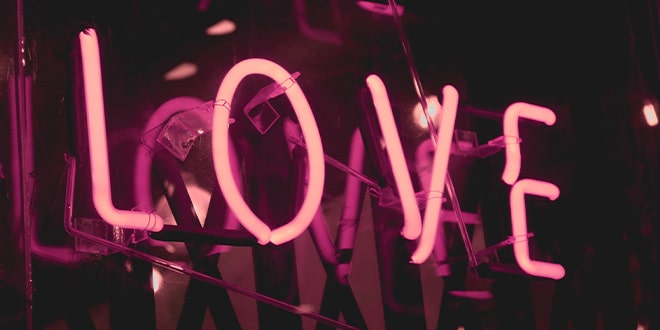 At LELO, we think we have a pretty good grip on what love is, and how it feels. But there have been countless geniuses throughout history who have described it better than we ever could. So, for your entertainment, and reference, we've collected together some of the most romantic and intimate statements about love in history.
"I've fallen in love many times… always with you." – Author Unknown
"Love is composed of a single soul inhabiting two bodies." – Aristotle
"Love is an irresistible desire to be irresistibly desired." – Robert Frost
"If a hug represented how much I loved you, I would hold you in my arms forever." – Mandy Hampton
"You come to love not by finding the perfect person, but by learning to see an imperfect person perfectly." – Sam Keen
"It is a curious thought, but it is only when you see people looking ridiculous that you realize just how much you love them." – Agatha Christie
"Love – a wildly misunderstood although highly desirable malfunction of the heart which weakens the brain, causes eyes to sparkle, cheeks to glow, blood pressure to rise and the lips to pucker." – Author Unknown 
"A cat does not want all the world to love her — only those she has chosen to love." – Helen Thomson
"Love is what you've been through with somebody." – James Thurber
"Gravitation is not responsible for people falling in love." – Albert Einstein
"Love is that condition in which the happiness of another person is essential to your own." – Robert Heinlein
"There is only one happiness in life, to love and be loved." – George Sand
"True love stories never have endings." – Richard Bach
"The supreme happiness of life consists in the conviction that one is loved." – Victor Hugo
"We accept the love we think we deserve." – Stephen Chbosky
"I love you directly without problems or pride: / I love you like this because I don't know any other way to love…" – Pablo Neruda
"When one sees something especially wonderful, it's always nice to have someone to share it with." – Mary Anne Schwalbe
"When one loves, one does not calculate." – Saint Thérèse of Lisieux
"One word frees us of all the weight and pain of life: That word is love." – Sophocles
"When you love someone, you love the whole person, just as he or she is, and not as you would like them to be." – Leo Tolstoy
"Familiar acts are beautiful through love." – Percy Bysshe Shelley
---
With 16 years in the adult industry, including many years at LELO, it's fair to say Stu has been around the sex toy block a few times. As LELO's resident sex geek, he's been featured in the Independent, the Guardian, HuffPost, Vice, Cosmopolitan, and anywhere people talk about sex. Here on Volonte, he turns his spotlight onto the important events affecting sex right now in a regular op-ed. Views are his own.