When we launched SONA – the very first sonic clitoral massager – we knew we'd garner some attention, but we were overwhelmed by the response!
With any new product, particularly one featuring new sex toy technology like SONA Cruise, it's bound to pique curiosity. Here's we've gathered the most thorough product reviews of LELO SONA to help you decide if it's right for you!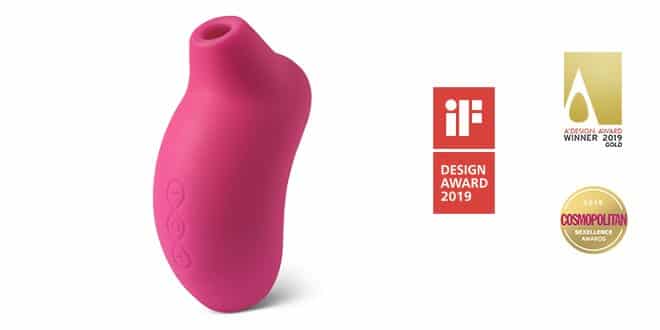 COSMOPOLITAN
This Sex Toy Gave Me a Totally New Kind of Orgasm
"Basically, you're orgasming whether you're ready or not, and once again, I sat there stunned that it only took about three minutes."
"It was the fastest orgasm I've ever had, while feeling as gratifying and forceful as one that built up for a long time. "Woah, already???" my boyfriend blinked about a minute after I hit the button."
"The fact that this worked so easily is a major game-changer."
Read more of Julia Pugachevsky's product review describing how unique SONA felt to use.
EMMELINE PEACHES
Toy Review: The LELO SONA
"…all I need to do is hover this toy over my clitoris and allow it to gently (though rapidly) tap against it to achieve climaxes that, so far, have always resulted in my entire body tensing with sheer delight. My vocal chords also wanting to show their approval, I always let out some form of involuntary noise upon the point of climax with the SONA. I just can't help it. It's that effective for me."
"The SONA is such a size that it can comfortably be held in the hand and is easy to navigate during dual-toy use and, potentially, even couples' use"
"But I absolutely adore the LELO SONA and find that it really does stimulate me in ways that vibrators just can't (at least not while also operating at some of their lowest intensities, like the SONA does when I use it)."
Read more of Emmeline Peach's enthusiastic product review of SONA.
KINKLY
The First Vibrator to Surprise Me in 15 Years
"I didn't expect anything life-changing. I mean, I've been doing this for 15 years. I have my favorite vibrator. I have my routine.
Well, guess what? Screw the routine."
"…I found a rhythm on the SONA Cruise that allowed me to tease myself toward orgasms that were more powerful and protracted than any I'd experienced in forever. My smoothie vibe hasn't come out of the drawer since. (Sorry other vibrator!)"
Read more of Steph Auteri's SONA product review on Kinkly.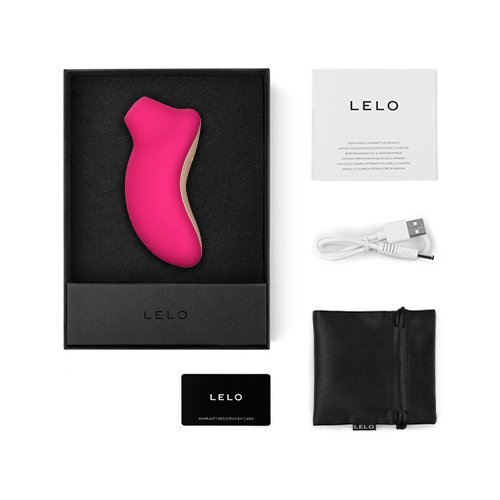 KINKLY
Sex Toy Review: LELO SONA Cruise
"The Verdict: 5/5"
"First up, I have to say that there's a distinct advantage to coddling your clit with blasts of air rather than vibration: It never, ever does that thing where it retreats and is like "don't touch me, that's enough." You are more likely to wear yourself out or be forced to, like, get up and go to work long before that happens. Trust me on this. Your friends may have to stage an intervention."
"Now, for the most part, SONA is designed to be used by hovering it just over the skin without actually applying pressure. But for me, pressure felt amaaazing."
Check out the rest of Anna Lynn's thorough look at LELO SONA specs, and what SONA really feels like.
XTRA CURRICULAR
Review: Introducing the LELO SONA and SONA Cruise
"The sonic waves are very interesting!! It feels as though air is being pushed out of the spout, but it's actually the force of the vibrations from the hole! In use, it really has an impact, and actually it could work for me in minutes!"
"The toy is useful on other areas of the body too, and I've since found a decent balance of using the lower settings on the clitoris and higher on the nipples. It really reminds me of the Smart Wand in comparison with intensity. So if you find you need more in the way of  clitoral stimulation than any other toy you've tried, I'd definitely give this a go."
Read more of XTRA CURRICULAR's look at the unique technology of SONA and how it works.
VENUS O'HARA
LELO SONA Review
"As a frequent masturbator, I thought I had mastered the art of the silent orgasm, so as not to disturb my neighbours, of course. Despite this, SONA made me scream out loud in ecstasy."
"Its shape means that in addition to the nozzle that comes into contact with the body, around the clitoral hood, some parts of the toy are in contact with the vulva, allowing you to appreciate some residual ripples of pleasure. I can even appreciate it against my pubic bone, which feels divine."
Read more of Venus O'Hara's  SONA unboxing and review. 
FLESHBOT
The LELO SONA Is Sonic Sorcery for Clitoral Stimulation and I Am Here for It
"The use of sonic waves and pulses makes for a more prolonged orgasm – I always think of an orgasm administered by a traditional vibrator as more of a bolt of lightning, while a longer, deeper build more like the slow roll of thunder."
"And if we want to revisit that whole not-touching-your-body part, it's not just cool – it's also useful during sex or anytime you want multiple orgasms. When the clit doesn't come in contact with the toy itself, it doesn't oversensitize immediately following an orgasm. Neat, huh?"
Read more of Colette Callaway's rave LELO product review of SONA Sonic Massager.
DOCTOR CLIMAX
Testing & Comparing The Sona & Sona Cruise
"So many sex toys must be made by men because the clitoris is as under-served as ever. The Lelo Sona changes the dynamic entirely by focusing only on clitoral stimulation and it's made me gush entire geysers at a time."
"The Lelo Sona is without a doubt one of my top favorite vibrators and holds a special place in my sex toy collection."
Explore more of Doctor Climax's thoughts on the SONA Sonic Massagers.
How To Use SONA & SONA Cruise