Is there anything quite like a rabbit? Able to bring you to intense blended orgasm by offering simultaneous clitoral and G-spot stimulation, there's a reason why it's one of the most popular styles of sex toy!
Of course, SORAYA is not like most rabbits you've seen before – just check out these rave reviews!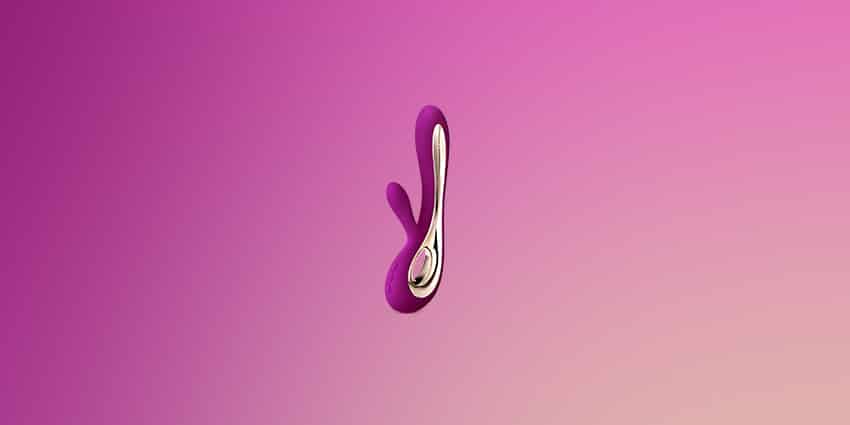 LELO SORAYA Rabbit Vibrator Review | Pleasure Panel
"I think the main reason the LELO Soraya Rabbit Vibrator works so well for me is the flexibility of the clitoral arm. You can bend this up, down, left and right so it is positioned perfectly against your anatomy. It's not the longest arm and doesn't have the traditional ear design which nestles your clit, or in my previous experience jabs at and irritates it, but this degree of flexibility means you can target the vibrations exactly where you need them.
The LELO Soraya Rabbit Vibrator has completely changed my experience of dual stimulators. The vibrations are strong and rumbly and have never failed to bring me to orgasm in under 10 minutes; well other than when my other half is in charge and feeling particularly mean!"
Read more of CARASUTRA's review!

Lelo Soraya Review: My Rating After Using The Soraya
"I absolutely adore having both the main angled head and the clitoral vibrator going at a constant pace. The head is angled very slightly, but its just enough to start straddling the edges of my G-Spot and build the tension bit by bit until I have no other option left but to orgasm.
If you're curious if this toy suits your needs, these are the attributes I find come to mind quickest when describing the Soraya: quiet, versatile, powerful, and convenient."
Read more of DOCTORCLIMAX's review!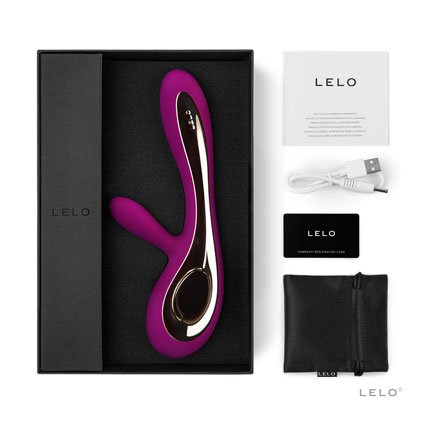 LELO SORAYA Review
"A lot of people complain about the loop in the handle, but I think it is amazing. It is very comfortable to hold and is perfect for using on a partner or yourself. It allows for a better grip and it is easier on your hands. You can even use a finger or thumb to press the vibrator upwards to cause different sensations.
This will always be one of my favorite toys. It was the first toy I had to ever give me a blended orgasm and it taught me that I love dual stimulation. It looks amazing and it doesn't look intimidating. It is slim and it can be used for a few hours and it has never left me feeling sore or with any of those nasty friction burns."
Read more of VIBRATORVIXEN's review!
Product Review: LELO SORAYA Luxury Vibe
"As far as power goes, this toy is amazing. It's got strong, rumbling vibrations that don't feel buzzy or ticklish. The highest setting is enough to make your clit rocket right off, so if you're the kind of girl who likes intense stimulation, or you prefer a gentler touch, this toy gives you plenty of options. In spite of [its] power, the Soraya is really quiet. When I'm under a blanket I can't even hear her buzzing away."
Read more of NESSBOW's review!
Buy SORAYA Now
Customer Reviews
Check out more Bazaarvoice authenticated LELO reviews, supported by anti-fraud technology and human analysis.
Best purchase ever! ★★★★★
I'm so glad I decided to get this. It feels so amazing. Very quiet convenient and perfect. Can't remember last time I felt so good.
Posted by: Roses24
Ultimate toy ★★★★★
This toy has added so much to my sex life, highly recommend!
Posted by: Ash2018
Love it so much. Where has it been? ★★★★★
My neighbor recommended this device and oh-la-la! Wow. I learn something new about it and myself every time I use it!! It's amazing.
Posted by: Chrisy
How To Use SORAYA