When it comes to safer sex, the stats are out and there's no covering them up, although it's clear there should be – that's where LELO HEX™ comes in.
90% of teens don't feel at risk of HIV & AIDS
37% of teens think smoking cigarettes & drinking alcohol are more dangerous than having unprotected sex
Over 40% of teens don't talk about AIDS
LELO wants to change this. Join the HEX™ Education Throughout The Nations campaign for WAD2016 by sharing  #SafeSexUseHEXand #WearingIsCaring on Twitter & Instagram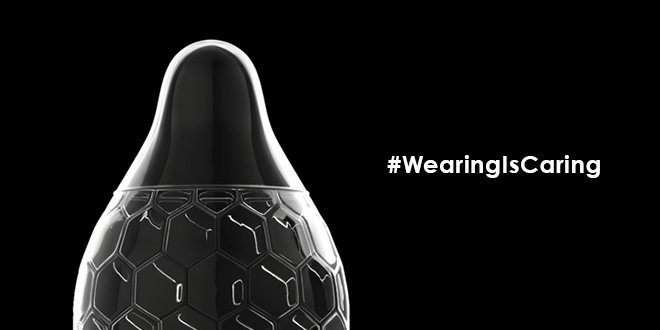 It's 1986, and the British government has launched a poster campaign with the slogan 'Don't aid AIDS.' Projected on to every TV screen is the word AIDS engraved onto a tombstone. Millions of leaflets are delivered to every household in the country. The world is aware of AIDS.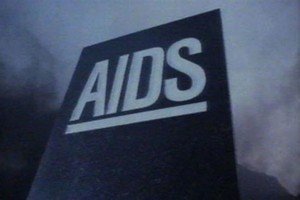 Fast forward 30 years to 2016, the age of Tinder, Trump and Twitter, and a whopping 90% of the teenagers surveyed in a recent poll by the charity MAC AIDS FUND feel they are not at risk of contracting HIV or AIDS in their lifetime.
Worrying, over 30% of those polled wrongly thought they couldn't catch HIV through unprotected sex.
Also, 37% thought smoking and drinking alcohol would be a greater risk to their health than having unprotected sex.
In a separate survey LELO HEX™ also found that…
25% of people surveyed didn't know the life expectancy of someone diagnosed with HIV
12% were willing to risk their sexual health by not covering up the bedroom
30% of women would rather take make-up than a condom on a night out
LELO wants to change this with the help of its award-winning innovative HEX™ agonal structured condom HEX™ ™. Our aim is HEX™ education through social media:  #SafeSexUseHEX, and LELO HEX™ proudly supports World Aids Day 2016 because #WearingIsCaring.
Sex researcher and Volonté contributor Dr. Zhana Vrangalova notes:
With the advent of HAART (highly active antiretroviral therapy), HIV and AIDS stopped being this deadly disease and became a manageable chronic illness, leading to a decrease in public visibility surrounding HIV/AIDS issues. With the recent arrival of PrEP (pre-exposure prophylaxis that, if taken properly and consistently, dramatically reduces chances of becoming infected with HIV), many high-risk communities are disposing of condoms altogether, and the National Institutes of Health are shifting their priorities away from condoms and toward PrEP as the new magic pill

Yet, PrEP is far from a magic pill (adherence to taking the pill consistently is low: only 15% of high-risk populations who start taking PrEP are estimated to stay on it long-term), 65% of people who are HIV+ do not actually have access to therapy, and condoms remain a highly effective method for preventing a life-threatening condition at worst, a chronic condition at best, as well as pregnancy and a number of other sexually transmitted infections. Given all this, LELO HEX™ needs to continue to educate people about the risks inherent in unprotected sex and the values of condoms.
For more information about the realities of STIs, safer sex, and even making barrier-protected sex sexy, you can read the following articles or leave us a question in the comments!