Inspired by Ben Wa balls, LELO Beads Noir are one of our most sleek and sexy product for public play. It's also one of the most delightfully low tech! Each bead (which sits in a silicone sling) has an inner weighted ball that swirls around as you move. It causes a light sensation that almost passively begins foreplay. They're so discreet, they're perfect for following your naughtiest impulses out the door, just check out these positive reviews of LELO Beads Noir!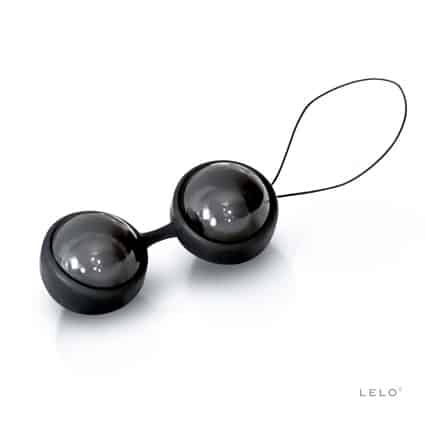 LELO Beads Noir Review
"When the beads are [being] worn you can feel the weight inside rolling around with every even slight movement, and you can feel your muscles trying to grip onto them to keep them in place, I found that been more active helped to make them jiggle more, they are very jiggly jiggle balls.
Overall I really like the LELO Beads Noir, I love the design of the beads the black silicone case and the glossy beads complement each other perfectly, the storage bag is a lovely addition, they are very nicely weighted and feel good when they are been worn."
Read more of BADBADGIRLTOYS' review!
LELO Beads Noir review
"First up, there's the undeniable thrill factor of wearing them. Discreetly hidden inside, they're the ultimate sexy little secret. Many, LELO's included, contain an inner weight that rolls freely around inside the structure as the wearer moves. The sensation feels much like waves or vibrations and is impossible to ignore."
Read more of KILLINGKITTENS' review!
LELO Beads Noir Review
"The premise of the LELO Beads Noir is fairly simple. There are two 'beads' or Ben Wa/Kegel balls. These are a weighted ball, placed inside a tough and resilient ABS plastic outer. The two balls can be used with or without the removable silicone harness, but it's easier with. One of the balls has a retrieval loop attached firmly to it, which is threaded through the harness before inserting that ball into it and helps keep it in place. The LELO Beads Noir are meant for vaginal use only.
If you're a fan of Kegel Balls or want to give them a try for either the sensations or the tightening, I'd definitely recommend this LELO Beads Noir set. They're obviously manufactured to a high standard, won't fall apart inside you and the loop is attached firmly to the end."
Read more CARASUTRA's review!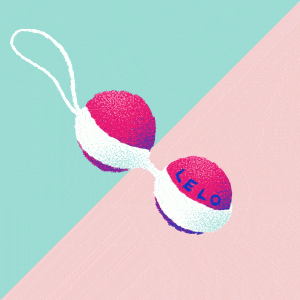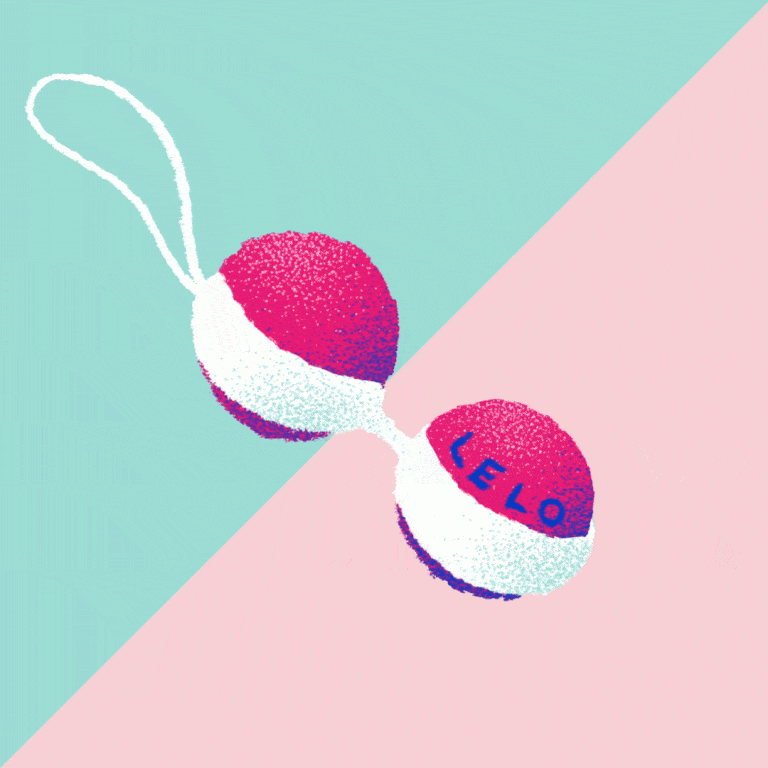 Review: LELO Beads Noir by LELO
"Does having the beads in make me horny? Well, most people would tell you that I am ALWAYS horny. Have they made my orgasms stronger? I have no idea. But I do know that my bladder control is much better; I am not nearly as afraid of sneezing as I was last month."
Read more LIFEONTHESWINGSET's review!
Customer Reviews
Check out more Bazaarvoice authenticated LELO reviews, supported by anti-fraud technology and human analysis.
IN LOVVVVVVE ★★★★★
Have never tried anything like these beads but after I continued to hear about them I finally copped them. Most intense orgasm ever.
Posted by: Gina P
Subtle & Sexy ★★★★★
Subtle enough to wear while dancing and working while also providing a weighted movement to encourage pelvic floor engagement and stimulation of the senses. 😉 I also found that after removing them, my contracting muscles felt stronger and more responsive, rather than tired or passive.
Posted by: Anonymous
50 Shades of fun ★★★★
LOVE THESE BEADS! They are easy to insert and remove. Easy to clean. Super comfortable. I've worn them solo and with a partner. We totally re-enacted the scene from 50 Shades of Grey and had fun!
Posted by: Annbegins