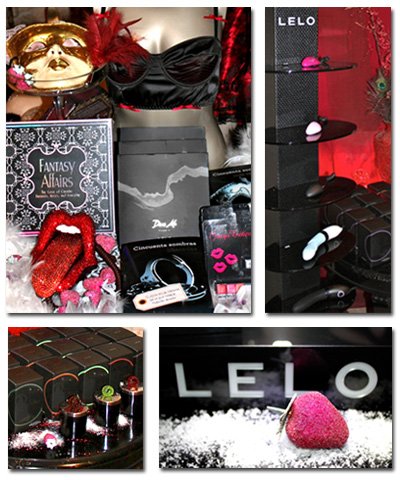 We usually know what to expect from Christmas. Cards, trees, decorations. Maybe even a little romance under the mistletoe. But here at LELO, December 2012 has been a month like no other. Christmas sales have gone through the roof, and 25,000 retailers have made record-breaking orders over the last four weeks to keep pace with the surging holiday demand.
The wildly successful launch of the Dare Me and Indulge Me Pleasure Sets sure have helped; the elegantly packaged, selections of intimate accessories have been a big hit with LELO lovers looking to spoil their partner and indulge in some shared fantasy. But if you've yet to find the perfect present for that special someone, never fear – we have a few more suggestions for gifts you can both enjoy.
But perhaps it's not that surprising that more people are looking to purchase pleasure; findings from our recent global survey have indicated that bedrooms around the globe are seeing more intimate action, and it's women who are leading the trend. Further evidence of this boom in interest for intimacy is our Facebook page following, which has exploded in the last month to 13,000 up from 10,000 just a few short months ago.
To top it all off, we carried away the Best Adult Toy Product trophy at the prestigious EROS Shine Awards – for the second year running. Along with all the preparations for our upcoming 10-year anniversary, December has been a month we're unlikely to forget in a hurry. Here's hoping that you have a memorable, sensual holiday season too!