Great news for LELO out of France this week, as it was announced that our personal massager ORA™ was awarded a highly-coveted Cannes Lion in the category of Product Design. The Cannes Lions are the world's biggest awards for creativity, and news of this latest win is a huge victory as well as another leap into the mainstream for LELO.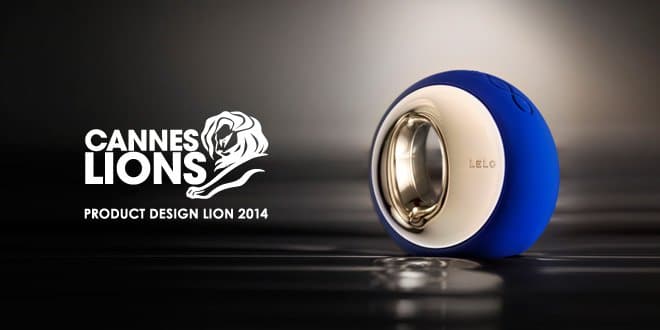 This amazing news is notable not just for us and our amazing oral-sex simulating ORA™, but for the entire industry as being the first-ever sex toy product to be singled out for a prestigious Cannes Lion award.
ORA™ was in competition with nearly 200 product entries from brands like Coca-Cola, Samsung and Jawbone, and chosen from a final short list of just nine submissions. It was chosen and praised by judges for "providing a solution that makes peoples' lives better while aiding the communication of a brand ethos," according to the criteria of the Product Design Lion category.
The solution that ORA™ provides are sensations that closely mimic those of oral sex for women; it's a sleek and strikingly-designed massager that features a rotating 'nub' that moves in swirling rotations and fast flicks from beneath a layer of smooth silicone.
See how ORA™ works in the video below, and if we've got you inspired to create something truly special, then check out this year's LELO UnDesign Award and submit your grand idea for keeping people connected.
Since 1954, Cannes Lions is the world's  biggest annual awards show and festival for professionals in the creative communications industry. Benchmarking innovation in anything from mobile and billboards to design and branded content, it's the home of the great ideas changing the ways brands interact with their customers. The Awards champion the best work from the past year and the Festival's inspirational learning program points the way forward.