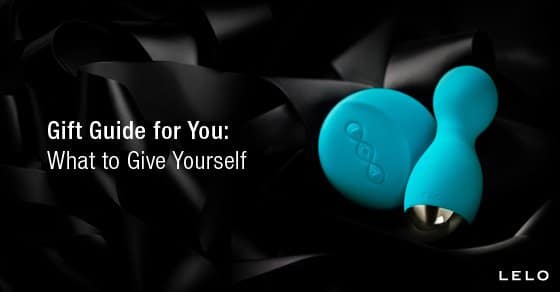 Gifting yourself for the holidays is actually pretty awesome, when you think about it; you know exactly what you want, and you can get it for yourself guilt-free with the justification 'but it's Christmas'.
So whether you're alone this holiday season or you've got a partner who just doesn't get your many hints as to what you want, you may have to supplement the area under your tree with a few boxes addressed to you, from you. As to what's inside those boxes, we here list our dream items and experiences we hope to be unwrapping this year:

Pamper Yourself with a Spa Day
Imagine it, you breeze in the doors of your local spa, out of a cold late December or early January day and find yourself in a tranquil oasis, where you plonk down your 1-day voucher and browse through the smorgasbord of relaxing options on offer. Should you get a facial? A manicure, a pedicure or BOTH? Should you hit the steam room before or after the mud bath? What about the herbal tea? Choosing what you want to do and in what order you want to do it will be the only thing approaching stress during your day-long journey into the world of 'aaaahhhhhh – that's better'.
Optional amazingness; Score brownie points with your bestest friend by buying her a day pass as well, and get a peel with a pal!
Get Out of Town!
Make it a point to get away some time in 2014, and while jetting off to warmer climes in the weeks after the holidays is always a great idea, even something as simple as booking a quaint little bed and breakfast in the country or a funky boutique hotel in a nearby city can be a blast as well.
Go solo and take in all the art exhibits and artisanal crafts markets you like, bring your closest friends and see what kind of mischief you can get up to in a whole new place (which is actually quite liberating), or go with your partner and spend a weekend in a king-sized bed while being waited on hand and foot by an attentive staff – just stay out of the mini bar, it's always a rip-off!
Crack a (Digital) Book
Winter is truly and fully here, and is there better way to spend a snowed-in afternoon than with the classic combination of a hot cup of coffee, your warmest, fuzziest sweater and a really good book? We certainly can't think of anything, which is why an eBook reader is one of those endlessly useful 'for you, from you' gifts that will help you survive to see the springtime with your sanity intact.
An added bonus is that this is the time of year when the 'Best of' lists are all over the internet, allowing you to catch up on all of the top page-turners from the last 12 months!
Go for a Spin!
Treat yourself to some of the greatest pleasures of all with sensational stimulation from LELO's all-new wearable massage concept HULA Beads™. Experience incredible vibrations that resonate within the vagina while gentle rotations provide subtle massage strokes to the G-spot, culminating in the most intense pleasures you have ever felt. Try it alone and get accustomed to the entirely unique pleasures on offer, or pair it with a partner and take your foreplay even further than it's ever been before!