Pros: An enjoyably long pleasure session that reaches places I didn't know possible. 
Cons: It's not silent, but definitely quieter than other clit suckers.
Broken down below!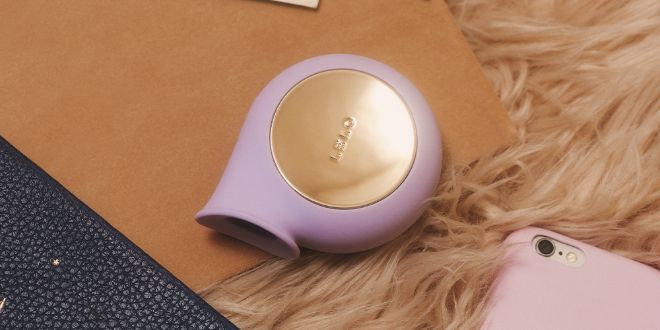 If you're anything like most people with vulvas, once you find what works for you in terms of reaching orgasm, you stick with the routine and practice it over and over again. Traditionally, we've painted sex or reaching orgasm as something that needs to be rushed, but the reality is that the warm-up is arguably the most important part of pleasure. That's where SILA comes in. This beautiful sex toy may leave people wondering what it is when looking at it, but when experimenting with it, you'll realize that it was designed for a long and intense climax. 
Best Selling Points
Wide range of vibration strengths and patterns.

If you have a sensitive clitoris or prefer a softer vibration when starting out, SILA's lowest setting is a teasing murmur. Don't let that turn you away if you enjoy power too, because (TMI) the higher settings could still make me squirt (worth mentioning that this has only ever happened to me with the LELO toys that contain SenSonic technology).

Large mouth that accommodates just about anyone.

You'll notice that the mouth of SILA isn't just for encompassing the clitoris. You can use it on your nipples, vulva, or wherever else you find pleasurable. This is probably what also makes it quieter than other "clit suckers". 

LONG, and I mean long, pleasure session. My first experience with SILA lasted 40 minutes. Normally, I need about 15 minutes to get off. SILA is great for edging and a true testament to not rushing when something is good. 
The Not So Great
Not whisper quiet.

Granted I always apply lube even when I'm wet because chaffing is no fun, SILA still makes a noise because of the pulsing vibrations. But because it pulses instead of sucks like most clit massagers of this kind, it creates half the sound. With the TV on, my roommates didn't raise an eyebrow.
Overall Score
I've used SILA a handful of times now, and I'm even more excited to test it out with my husband during partnered play. What I like most about it is that it can act as a milder toy or a powerful tool for all vulvas. There isn't much of a limit in how you can use it externally anywhere on your body and it's the perfect device to remind you to slow down and ENJOY THE RIDE. It receives a 9/10 for me.