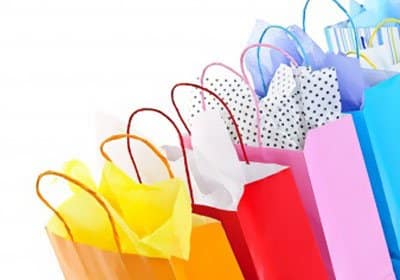 When people say that sex is everywhere, they're not lying. From the way you feel about yourself, how good you're sleeping, to even your body image, sex and sensuality affects your life in a big way.
To give a bit of perspective on the importance of intimacy, we've scoured a number of sources to explain why we all should be making a little more room for lovemaking.
Heartstrings & Purse Strings
Compulsive purchases – we all make them from time to time, and for a number of reasons that aren't completely essential. In fact 25% of American women admit to shopping their stresses away. The reason we do this however is dopamine, which is a neurotransmitter that activates our brain's reward centers once the cash register rings, producing a sense of euphoria.
Before you go on a spree expecting to be walking on clouds, parcel bags in hand remember this; sex and sexual activity releases an even bigger surge of dopamine, making it a more financially sustainable choice when it comes to lifting your spirits.
But not only will some more sex save you some excess spending, a healthy sensuality can actually make you feel richer. Simply increasing the frequency of intimate encounters from once a month to once a week is shown to have the same effect on mood and overall happiness similar to receiving a raise of $50,000 a year – ka-ching!
To get a picture of how more lovemaking can benefit our lives, specifically in terms of your job and income, see our latest infographic that reveals how getting it on can help you get on – in your career. And no matter if you're single or attached, you can reap the benefits of increased intimacy simply by taking the time to treat yourself to a sensual experience.
We can think of no better way of doing this than with one of our newly-improved LELO bestsellers such as INA 2, MONA 2 or ELISE 2; these three classic pleasure items have been revamped with all-new features that will see their already popular status as must-have sex toys grow even more than ever.