This article was scientifically fact-checked by Human Sexuality expert Dr. Laurie Mintz.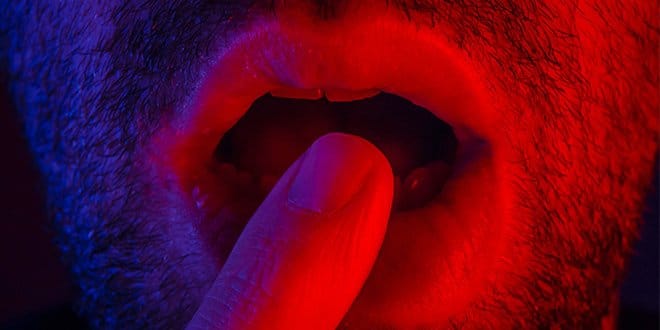 How do you do, fellow straight guys? I certainly hope you've got some board shorts and flip flops on, because here's a hot take you can sear a steak over; ladies aren't as in to being fingered as we think they are.
What a shocker*, right? Now, I know what you're thinking, because I am thinking the same thing; "you mean all of those years – the accumulated hours – of blindly jabbing and darting my digits in and out of a vagina have all been for nothing?" Sorry to say big fella, but most likely it's a definitive yes – at least, the way you were doing it.
So where do I get this oracle-like wisdom? Am I the Vagina Whisperer? Do I breathlessly tell you this from cracked lips, my wind-beaten features and wracked body standing behind a divining rod of vagina? Heck no man, I just have a wife and close friends that I can talk to frankly about this stuff. And not just talking; listening too.
One source – an anonymous one – assures me that 'getting fingered can be good, but it requires direction and instructions. If I tell a guy what to do and how to do it, then it's worthwhile. Otherwise it's just a waste of time for me.'

Another member of the fingering focus group said 'fingering – just pushing your fingers in and out – does literally nothing for me. If you're not stimulating my clit, then you're not doing anything for me. Next!'
'What I'd like guys to know is; stop using your fingers like they're a dick. It's not the same, not by a mile, so knock it off. A handjob isn't meant to be a pussy replacement – it's an art form – so treat fingering the same way. Use your hands to do things down there that your penis can't. Or for god's sake just use your mouth!'
HOW TO FINGER A WOMAN PROPERLY
Okay okay – it's not all bad, fellas. Despite being told all the reasons why fingering just doesn't do it for them, the women I spoke to had some great advice to pass along, about making it a ton better.
MAKE SURE YOUR FINGERS ARE WARM
 Christ's sake, it seems like a no-brainer right? You wouldn't dare touch you dick with those cold claws, so make like a hobo standing over a fire barrel and blow into your mitts until they're at least room temp. Also trim those fingernails, Wolverine.
APPLY LIBERAL LUBE
Lube can be your friend in a fingering foxhole. Having some extra glide can work wonders if you're teasing around the clit (as you should be) ensure additional comfort for her and really, you should just be using lube more often than you currently do.
BE CLIT-CONSCIOUS
 Rather than darting your fingers in and out, strike balance between finger insertion and dancing over and around her clitoris. And, before
you put your finger into her vagina, give her plenty of clit attention to get her wet. A finger into a dry vagina is no fun. In short, your hand is already down there near what for most women is their biggest sources of pleasure; so don't neglect it.
GET A HANDLE ON YOUR STRENGTHS
So pretending your fingers are just several rigid dicks attached to a hand and thrusting them in and out as such doesn't do anything – duh. You're not playing to their strengths, namely their bendability and sensitivity. Curly your fingers to hit her G-spot, using exactly the right pressure of your fingertips  – such as that your penis never can. And, be sure to ASK her what is feeling good and not while your fingers are down there.
BE NOT MAN: BE MACHINE
One day dear reader, you'll grow to be a man. A man who realizes the limitations of his body. At this point of your life, you'll (hopefully) have a stable income, and with each new partner that comes into your life, you can bestow upon them a gift that will last them much longer than your relationship might.
Of course I'm talking about a small and discreet kind of sex toy that can play with a clit and all of its surrounding parts more pleasurably than you're physically capable of doing. That's certainly not a knock on you; simply a fact that a motorized wonder can give the pleasure of 10 men, and perhaps it's time you made the investment.
*In this article, for ease of reader understanding, we are using the words sex and intercourse as synonymous, as is done in popular culture in general. Similarly, we use the word "foreplay" the way it is used in popular culture (i.e., the sexual acts such as oral sex that come before intercourse). However, as aptly pointed out by our sex expert Laurie Mintz, we would also like to acknowledge that such language exalts men's most reliable rout to orgasm and linguistically erases women's most reliable route to orgasm—clitoral stimulation, either alone or coupled with penetration. Indeed, only between 4% and 18% of women reliably orgasm from penetration alone. We look forward to the day when such language is not commonly used in culture.
[related_article id="14689″ size="full" target="_blank"]
Facts checked by:
Dr. Laurie Mintz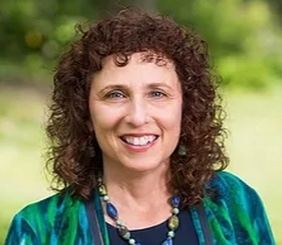 Laurie Mintz, Ph.D., is a professor at the University of Florida, teaching Human Sexuality to hundreds of students a year. She has published over 50 research articles and is a Fellow of the American Psychological Association. Dr. Mintz also has maintained a private practice for over 30 years, working with individuals and couples on general and sexual issues. She is also an author and speaker, spreading scientifically-accurate, sex-positive information to enhance sexual pleasure.