If you're looking for sexy and fun summer date ideas to help you and your partner get out of the rut, then look no further. There is no better time to slow down and find new ways to enjoy each other's company than during long, hot summer days (and nights). 
And we have enough date ideas to last you a whole week. You might want to pick one or a few you like the most out of the list. Or you might challenge yourself and your partner to go on seven dates one week and see where that takes you.
So, ready to turn up the heat? 
7 Steamy Summer Date Ideas to Help You Get Out of the Rut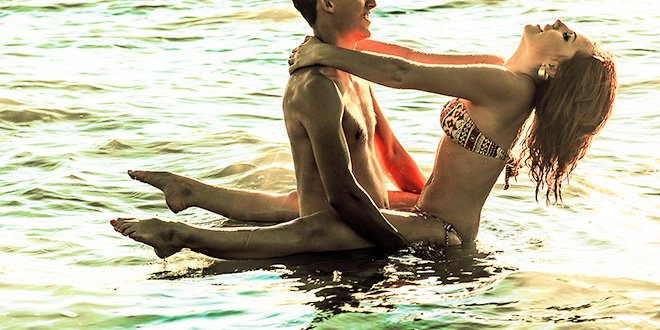 Idea #1: A Late-Night Beach Date
During summer, everyone's at the beach during the day. It's crowded and loud with no privacy or space for just the two of you. Now, a late-evening or late-night beach date when everyone's tired after a long day in the sun is the perfect time to enjoy the beauty of the sand and the sea. 
Grab a blanket, pack some snacks and a bottle of your preferred drink and get to the beach with your partner. If you make it there before sunset, you can enjoy the beautiful view together while having a drink or a snack and discussing your days. 
And once the sun goes down, you might as well get frisky. Get up close and personal and enjoy a long make-out session in the sand, or shred your clothing and go skinny dipping. Even sand in your butt crack is worth the fun. 
Idea #2: Early Morning Picnic in a Park
This next summer date idea is for all the early birds. An early morning picnic in a park is a perfect way to start the day. Make some coffee and breakfast at home with your partner, or grab some on your way to the park. 
Early mornings are great because the sun is not too high yet, and the weather is refreshing and warm instead of hot. And there is something very special about the early mornings when most people are just starting their days.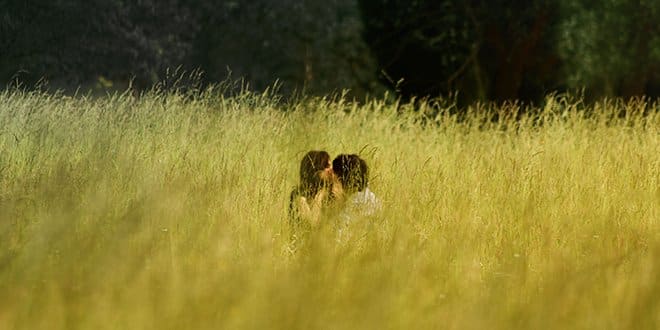 Idea #3: Mid-Afternoon Stroll in the Forest
This summer date idea is perfect if you're both working at home or working close to each other in the office. During your lunch break, grab your packed lunch or get your favorite take-away from the place around the corner and venture out to nature. 
Mid-day, the weather in the summer is often hot and stuffy. Most places are buzzing with frantic energy as people go about their days. So, the relaxing and quiet ambiance in the forest, under the shade of the tall trees, can be an amazing little getaway, even for an hour. 
Idea #4: Midnight Drinks Under the Sky
Midnight drinks under the stars are the perfect way to end their long summer day for the night owls. And it's a perfect date night idea if you're bored of the usual drinks at the bar. 
Make it special by deciding on a special drink for the night. Look up some recipes for mocktails or cocktails online and find something you can both make before you go outside. Making drinks together can be part of the date, making you both work together and deepening the bond. 
Don't forget to grab a blanket, pack the drinks and grab an extra sweater just in case it gets too chilly, and off you go!
Pro tip: get a nap in before going on a midnight date. You will be more rested and energized, ready to fully enjoy your partner's company in the moonlight. 
Idea #5: An Evening at the Art Gallery
Chances are, you have at least one or even more art galleries in your area. Most galleries host art shows in the evenings, which can be a fun idea for a night out if you're bored of going for drinks at the bar or dinner at your local sushi restaurant. 
An evening at the art gallery is a great way to change the environment. You get to change out of your PJs and mingle amongst people (every introvert's nightmare). Yet, while it's an event to dress up for, it's still casual enough that you can leave whenever you feel like it.
If you want to make things spicier, offer to tease each other with your partner while you're out and about, admiring the artwork. Use remote-controlled toys like LYLA 2 or TIANI DUO that allow one partner to have the toy inside their underwear while the other is in control of the vibe. 
Surely, you'll leave the art gallery early to get home and continue enjoying each other's company in a very different way.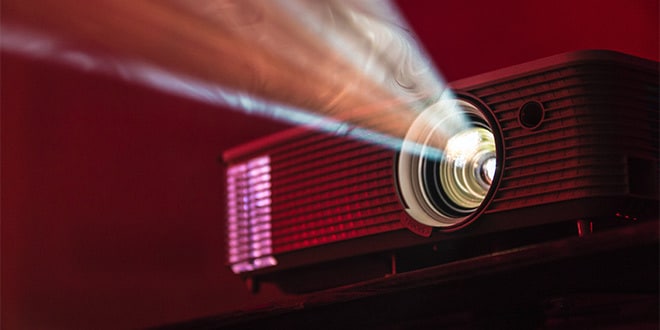 Idea #6: Morning Cinema and Late Brunch
Everyone loves to go to the cinema after work, in the evenings. While it's always fun, why not try a different approach and start your day with a movie by picking out the earliest time at the cinema. 
Chances are, there won't be many people around, so you'll get to enjoy the movie all by yourselves. Pick whatever seats you like, eat your popcorn and play around with your partner in the dark. 
Once the movie is over, head to the local coffee for some late brunch to end the pleasant morning with some good coffee, a mimosa, and the classic – French Toast or Eggs Benedicts. 
Idea #7: Painting Class
A painting class can be a perfect date for couples looking to connect and relax together. You can search for painting classes for adults in your local art studios. Book a group session or a private one where it's only you and your partner. 
It's a fun way to spend a few hours on the weekend where you get to occupy your hands while you have deep conversations with your partner. And depending on your painting skills, a good laugh is almost guaranteed. 
You might even find a special painting class for couples that might have special bonding exercises included in their curriculum to help you both enjoy each other's company to the fullest.