A premium vibrating bullet-style massager with a wireless remote, LYLA 2 offers secrecy, pleasure, and excitement, whenever you want and wherever you go. Created for couples who dare to share pleasure, LYLA 2 is waterproof and rechargeable with controls that respond to movement. Small and sleek, it's the perfect tool for those willing to embrace their adventurous side. Piqued your interest? Read the reviews of those who tried it!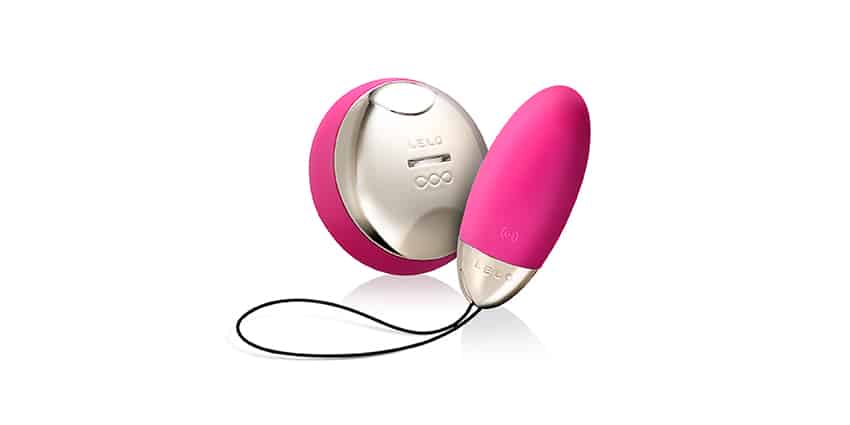 Best Sex Toys: LELO Lyla 2 Review
"While my official research thus far has been limited, the Lyla 2 is hands down the winner of the Best Sex Toy I've had the joy of sampling. It is unique, fun, and easy to use both in private quarters and for some voyeuristic fun out on the town. It's perfect for spicing up sex lives, experimenting with new friends, or creating an extra special night out at a strip club, swinger club, or even a regular club. Picture it vibrating in your pocket as your beautiful partner moves against you on the dance floor. You'll easily be the most popular man or lady there that night. Trust me, and let LELO show you what the Best Sex Toy on the market can do for your weekend fun."
Read more of HEDONISTSHEDONIST's review!
Get Ready To Squeeze Out All The Juice! Lelo Lyla 2 Review
"Perhaps the most exciting thing about the Lyla 2 is that you can use it both externally and internally. Most bullet vibes are designed only for clit play, but the Lyla can do both. I believe this is made possible by the wide girth and egg-like shape of the body along with the addition of a satin drawstring. Therefore, you can use it to tease your clit (it fits in my palm perfectly!) or you can lube up and push it inside you. In that case, I should tell you that the shape felt incredibly similar to a vibrating egg. It made my muscles clench up tighter and tighter until I creamed hard!"
Read more of PLEASUREMENOW's review!
LELO Lyla 2 Review – Is It Worth The High Price Tag?
"When we used the remote control with the vibrator we found that the range was brilliant, my husband went into the Kitchen and closed the door and he could still control the vibrator that was inside me in the living room, plus he could feel through the remote what it was that he was doing to me…
Both the remote and the vibrator are made from matching silicone, as with all Lelo toys the silicone is lovely and soft and perfectly smooth without any seams or edges which could be uncomfortable when used against your more sensitive areas, the remote is incredibly tactile and sits in the palm of the hand perfectly, my husband actually said that he found it impossible to hold it without wanting to turn it over in his hands, and every time he did the vibrator buzzed away in response to this."
Read more of BADBADGIRLTOYS' review!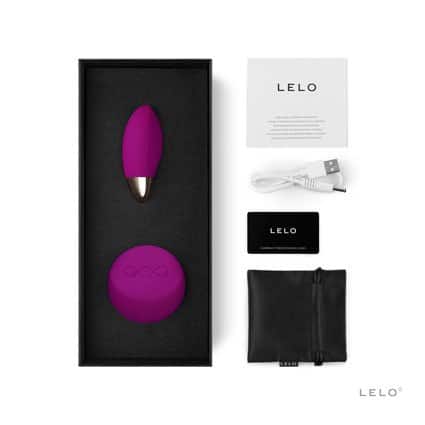 LELO Lyla 2 Vibrator Review
"The Lelo Lyla 2 has three times the signal strength and wireless range compared to the original design. This is equivalent to up to 118 feet depending on the environment and it enhances the functionality of the vibrator. It also has 50% more power and vibration intensity with enhanced motion controlled functions than the original sense motion series.
This toy works great, you can use it by yourself or with a partner which I really like. Once you get the hang of it, you will absolutely love it! It is just so, so hot to be pleasured in public. Everyone likes to do the odd naughty thing, and this will absolutely rock your world."
Read more of VIBRATORVIXEN's review!
LELO Lyla 2 Review: A Premium Remote-Control Bullet Vibrator?
"Featuring a nearly silent vibrating capacity, together with its sophisticated remote-controlled capabilities, it's ideal for allowing a partner to take control of your pleasure. It comes armed with 8 different stimulation modes, so you can be sure to never run out of new and surprising ways of using it.
It's perfect for adventurous couples who like sharing their intimate pleasures in non-traditional settings, on a night out or really anywhere and anytime they choose to, while still retaining full control of all its functionality."
Read more of TELEDILDONICS' review!
Buy LYLA 2 Now