There's something about having sex in public (even if you live in a place where public sex is legal) that is irresistible to thrill–seekers and the more-reserved of us alike. There is the novelty of a new location, of course, but also the naughtiness of sneaking around that makes experimenting with exhibitionism so sweet. It's only natural that we don't just want to know about the best places for a quick sex in public, but what are the best sex toys to use in public?

We didn't make MIA 2 look like a luxury lipstick tube just because it's pretty (though it most certainly is). Not only does it fit easily into your makeup bag or purse (it's just under 5" long) but it also looks perfectly at home there whether it's black, deep rose, or light pink. And you don't need to worry about batteries or bringing along a charging cord, because it plugs into any USB port and takes only about an hour for a full charge, meaning you never need to put your enjoyment on hold.
However, it's not just appearances and convenience that make this such a perfect pick for public pleasure. MIA 2's vibrations are strong enough (and quiet enough) to let yourself tease with the flattened end, or deliver the perfect pin-point sensations with the rounded tip. Of course, you don't really know how fantastic an addition MIA2 will be in your life until you use it, and one reviewer certainly puts it best when she says "the best things come in small packages just sums this adorable MIA 2 up."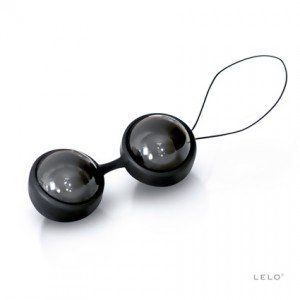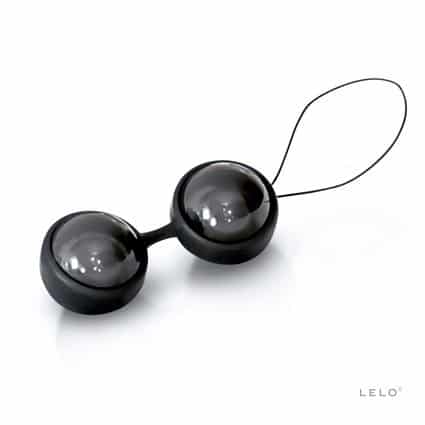 When we think of sex toys (particularly ones that we take with us on the go) we often think about small, discreet options for satisfying our desire instantly. But what if what the product actually did was build up your desire at a deliciously slow pace? Combing decadence and discretion, LELO Beads Noir dare you to redefine your pleasure.
Based on the centuries-old concept of Ben Wan balls, sometimes called 'geisha balls', LELO Beads Noir put a sensuous twist on the design. A set consists of two balls, which can be used together in their black silicone harness, and removed with the retrieval cord. Once inserted, you are treated to a sensation unlike any other. Inside each ball is a weighted bead that will rock and swirl with the movement of your own body; the intensity of your body's movement dictates the intensity of the sensation. Battery-free and comfortably worn within you, they can be used whether you're going dancing or on a late night walk with a lover.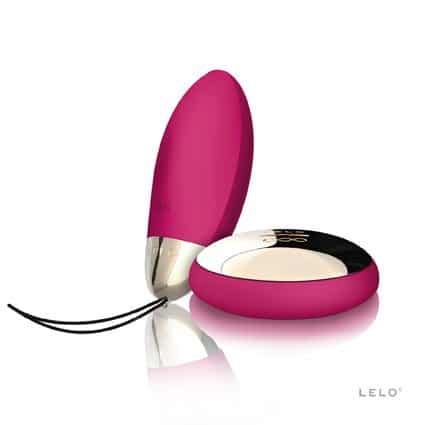 Of course, if you're looking for pleasure to share (which is, after all, a pleasure doubled) than look for further than LYLA 2. One of our premium remote-controlled vibrators, it puts your pleasure in your partner's hands.
With a slim shape that can be easily inserted and comfortably worn while walking or sitting, it is controlled by a small remote control that vibrates in unison with LYLA 2 (a feature which can be turned off to be more discreet) and has a range of up to 39 feet (12 m)! The SenseTouch™ technology also lets your partner control the speed and pattern of the vibrations with tilts of the wrist rather than buttons, letting you play in a more natural, uninterrupted way.
Conclusion
Whether you're headed off on a romantic getaway or just want to do something extra special for date night, the perfect pleasure product combines small designs with big sensations.