Valentine's Day is one of the most important (read; stress-inducing) entries in any couples' calendar. Every year, our inboxes at LELO are teeming with requests for ideas on how to make it a truly special event. While we're not sure how making the world's best sex toys qualifies us as romantic oracles, we'd be remiss not to at least try and help.
Here are some LELO staff tips for those looking to cook up a romantic plan this February 14th, and if you're looking for a spicier way to dodge cupid's arrow, check out our collection of LELO sensual massagers for couples and make it a Valentine's Night to remember!
Match Maid in Heaven
Everyone deserves to be spoiled, and your special someone is no exception. On this day, make sure they have nothing but your sparkling eyes on their mind as you sweat all the small stuff—picking up and dropping off the kids, doing those post-work errands, even allowing your partner to sleep in a few minutes longer while you clear the ice off their windshield. On paper, not the most romantic-sounding of ideas, we know, but the sentiment is exactly in the right place.
Get your Coup-on
Flowers and chocolates are timeless traditions, but it doesn't hurt to switch things up once in a while. Make your partner a coupon booklet, each one redeemable for a romantic gesture; who doesn't want an on-demand back-rub, or even a 1-hour Do Not Disturb credit when all you want is a glass of red wine and a bubbly bath?
Do Something Daring
Take your passions public and go on an erotic adventure; with a remote-controlled bullet vibe like Lyla™ 2 or the HULA Pleasure Beads™, you can experience discreet vibrations within as your partner controls the sensations via a wireless remote. Take your sensual secret for a night on the town and see where your erotic adventure leads you.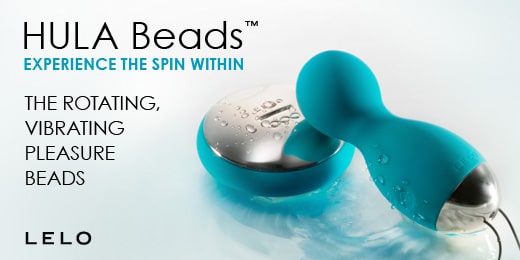 Show 'Em that Love's just another Picnic in the Park
There are few things in life more heartwarming than preparing a meal for someone you love. Spend the morning (and perhaps the night before) cooking up your better half's favorite food, toss it in a picnic basket and drive off into the sunset for a romantic picnic in a secluded beach or park.
Put a Ring on It
Have you experienced a lovemaking session with a vibrating couples' ring yet? If not, take this February 14th as your chance to do so. When he's wearing a ring as it's buzzing away at the base of his penis, it not only turns his member into a vibrator, but the gentle constriction of the ring with give him a slightly larger presence and increased stamina.
Just to recap here; strong vibrations, a little bit bigger and more stamina – what's not to love?
Make it a Real Red Letter Day
Even the most unsentimental scrooges among us are suckers for a heartfelt love letter, which can be more meaningful than even the most expensive piece of jewelry. Try writing down the reasons you love him/her – include the cute little things like silly mannerisms, and finish off with the big ones that make this person truly irreplaceable.
Stay in and Get Away from it All
Save your Valentine's plans for the weekend, and have a stay-cation in your own house by preparing the living room for an extended lazy weekend with your special someone. Pile the couch with blankets, queue up some films on Netflix, and enjoy each other's unadulterated company by reveling in doing absolutely nothing for a change. Comfy pajamas or sweatpants optional.