Birthday sex—there's just something about the way those two luscious words roll off the tip of your tongue that makes you immediately think, "Yes, please." Maybe it brings to mind the image of a sexy bikini-clad gal emerging from an extra-large, heavily frosted birthday cake, or maybe you hear Jeremih's 2009 hit song of the same name playing in the back of your head (as he says, "it's the best day of the year," after all). Nothing quite says "Happy Birthday, Mr. President" like some sensual, erotic birthday sex.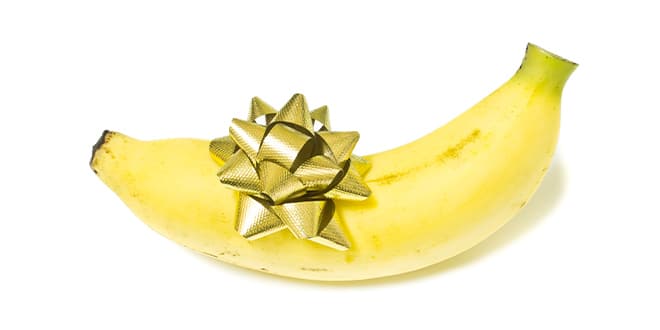 Birthday sex is something that, truly, everyone looks forward to all year long. Of course, sex any day of the year is sure to leave you weak at the knees, but there's still something oh-so-very special about the sex you have on your day. It's the perfect opportunity for you to show your partner just how much they mean to you by tapping into their most sensual desires and pleasure points. And putting a little extra effort into this particular day of play (with the help of a few tips and tricks) can go a long way. Whether your own birthday is coming up or your partner's, there are a whole bunch of fun ways that you can make this year's birthday sex even more delicious (with or without the cherry on top).
Give them what they really,
really
want.
Does your partner crave slow, sensual play? Or do they just love to sit back, relax, and be on the receiving end of some luscious oral? Take note of what your partner loves most and specially curate an experience just for them, complete with all the things they fantasize about most. If you want to up the ante even more, consider withholding this extra-special activity from you and your partner's sexual repertoire in the week leading up to their birthday so that when you're finally ready to gift it to them on their birthday, it's even more wildly satisfying. (After all, how much more delicious is a slice of cake if you haven't had one in a week or two?)
Put together a sexy scavenger hunt.
Who doesn't love the thrill of trying to find an extra special something that's been hidden someplace close by? Add some extra mystery to this year's birthday sex by inviting your partner to find a little something special that leads them right into bed with you. You can set out a bunch of sexy clues that lead your partner straight to a sexy new toy for you two to share. Or, if your partner likes taking a little more control and you're feeling especially seductive, consider wearing a remote-control toy, and hide the remote somewhere nearby so that they have to find it if they want to play.
Grab the blindfold and give them a surprise.
One of the best parts of celebrating a birthday is unwrapping your gifts and finding something special inside. But why not turn the tables a bit and make your partner into the gift so that you can unwrap them? Cover your partner's eyes with a blindfold and add some mystery to this year's birthday sex by slowly removing pieces of you and your partner's clothing. Add in some sensual touching and seductive whispers to get your partner's imagination going. One of the best parts of using a blindfold is that it makes all your other senses extra sensitive to even the most subtle pleasures.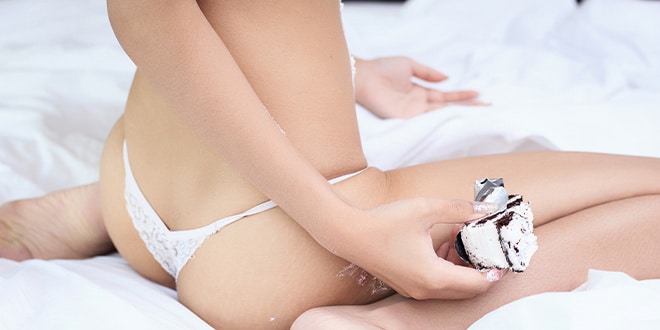 Let them have their cake… and eat it, too.
Who doesn't love devouring a slice of cake or two on their birthday? Your partner is no exception. Food play can be a super sexy (and delicious) way to make birthday sex a little extra special. Whether you and your partner are experts or novices when it comes to food play, bring a little whip cream and maybe even some birthday cake ice cream with you into the bedroom. The coolness of the ice cream can make oral sex and intimate kissing extra thrilling, and whip cream is perfect for licking off of your partner from any angle. Just be sure to keep some intimate wipes nearby so things don't get too creamy.
When it comes to having birthday sex that will leave your partner (and you!) feeling extra special and satisfied, it all comes down to what you both love to do most in the bedroom together. Take note of your sexiest experiences together and use your imagination! Think about how you can use the tips above to spice up your play in ways that are new, fun, and exciting for both of you. After all, sex is about enjoying a shared intimate experience with one another, so as long as you're being mindful of each other's most alluring pleasure points, then you're sure to make it a birthday to remember.