LELO's couples' massagers are really quite unlike anything else when it comes to incorporating pleasure into partnered play because unlike traditional vibrators, they are won inside the body during lovemaking and allow both partners to revel in the sensations together.
With our SenseMotion technology, either partner can easily control the intensity of the vibrations without interruption. With three such pleasure objects, what are the differences you need to know about to choose between TIANI 2 vs TIANI 3 vs IDA?

TIANI 2 is the upgraded version of the first TIANI, lending twice the power to its external arm. At its widest points of the external bulb, it's roughly 28mm wide and 28mm deep (just over 1"), and due to its shape, offers a more targeted clitoral stimulation. TIANI 2 also has two arm attachments, a slimmer and a slightly larger one so you can choose which is more comfortable for you to wear either during foreplay or during sex.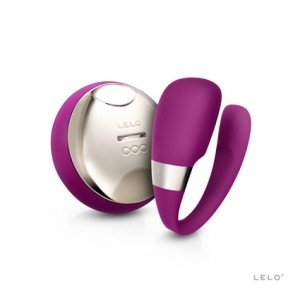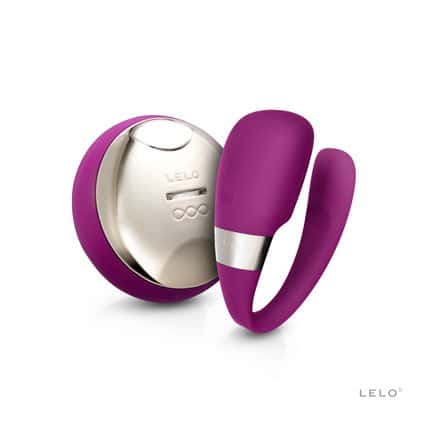 Like TIANI 2, TIANI 3's external arm extends about 78mm (3") from the flexible bending point. Where it differs is in the shape of the external arm; its squared head offers a much broader stimulation of the clitoris which is best for those who find pin-point stimulation too intense, or do not notice a dominant 'side' to their clitoris.

IDA has a wide, rounded disc that serves as an external massager. Its motor is supersized, and the vibrations travel well down the longer internal arm. What makes IDA perfect for one person and less ideal for the next really comes down to anatomy; it is suited for someone whose clitoris sits lower over the entrance of their vagina, or those who find vibrations focused on their clitoris to be too intense and prefer external stimulations to be dispersed over their vulva.
What do they have in common?
Colors: Black, Cerise, Deep Rose
Smoothness: Maximum
Safety: FDA-approved body-safe silicone
Easy cleaning: Yes
Water resistance: Yes
Wireless remote: Yes
Modes: 8
SenseMotion: Yes
User time: 2h
Charging time: 2h
What are the differences between TIANI 2 vs TIANI 3 vs IDA?
TIANI 2
Wireless range: 12m
(39 feet)
Size: 84 x 42 x 28mm
(3.3″ x 1.6″ x 1.1″)
Weight: 31g
(1 oz)
Insertable Lenght: 75mm
(2.9″)
How it works:
Vibration
TIANI 3
Wireless range: 12m
(39 feet)
Size: 78 x 44.5 x 32mm
(3″ x 1.7″ x 1.2″)
Weight: 42g
(1.4 oz)
Insertable Lenght: 78mm
(3″)
How it works:
Vibration
IDA
Wireless range: 12m
(39 feet)
Size: 94 x 67 x 56mm
(3.7″ x 2.6″ x 2.2″)
Weight: 78g
(2.7 oz)
Insertable Lenght: 95mm
(3.7″)
How it works:
Vibration + Rotation
Conclusion
As all three products can function with the use of a remote (which works from much farther away than any other wireless massager), they each offer an interactive experience that's pleasurable for both partners, no matter who wields the remote. The key differences come down to the types of clitoral stimulation most enjoyed by the wearer.