Few aspects of sexuality have been as hotly-debated as the existence of the G-spot. Though studied since the 1940s, people can't seem to agree whether it is a unique structure, whether it's the interior of clitoral nerves, or just plain made up.
It's hard to deny that massaging this 'spot' can lead to intense sensations. Thus, we explore exactly how to go about doing so with one of the most highly-recommended G-spot massagers on the market, GIGI 2.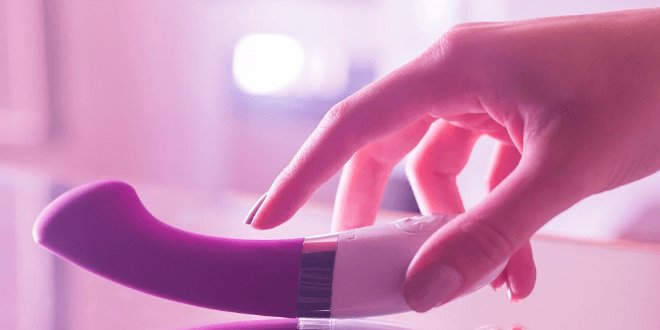 What is the G-Spot?
The G-spot, or Gräfenberg spot, was not actually discovered by Dr. Gräfenberg. It was named after him by later researches, following Dr. Gräfenberg's work dedicated to exploring "An erotic zone [that could] always could be demonstrated on the anterior wall of the vagina along the course of the urethra."
The G-spot is an area approximately the size of an American nickel (about 2 cm in diameter) located 2 to 3 inches (5 to 7 cm) inside the vagina on the anterior – frontal – wall from the vaginal opening. It should feel slightly rougher than the rest of the vaginal canal.
What is a G-Spot Orgasm?
So what's the big fuss about the existence of the G-spot? Well, as you probably know, some women are able to experience an orgasm from penetrative sex, while some require clitoral stimulation. Because our bodies are all different, this is likely because their G-spot is positioned in such a way that it is more easily stimulated by her partner's penis during sex than others (though position can certainly make a difference when it comes to hitting your G-spot.)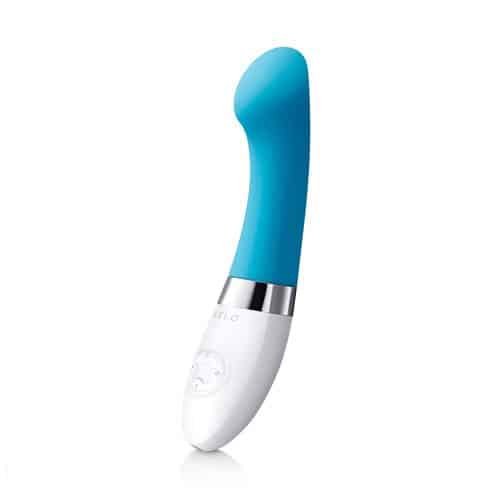 A G-spot orgasm is most commonly described as being much more slowly built-up than a clitoral orgasm, and can seem less 'intense' but last much longer. Some women experience female ejaculation, or squirting, from their G-spot orgasms.
Now, just because you have never experienced an orgasm from internal stimulation before doesn't mean it's not possible. Stimulating the G-spot successfully is most often described as using the middle and pointer fingers, splayed slightly, to make a 'come-hither' motion. However, this is much easier said than done if you wish to explore G-spot pleasure on your own. That's where GIGI 2 comes in.
Why GIGI 2 Works so Well
GIGI 2 is not shaped like your average pleasure product. It has a gentle bend and shorter neck that fits within your anatomy to hug the upper wall of your vagina where the G-spot is located. It also has a flattened 'head' with a soft curve that makes it perfect for G-spot stimulation, which can sometimes require firmer pressure.
The vibrations, which go from gentle hum, almost like a heartbeat, increase to a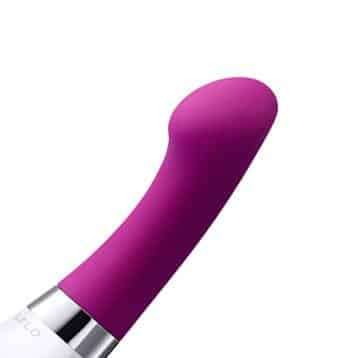 thrillingly intense sensation, and having 10 patterns, you can fully explore the different effects. It also has up to 4 hours of use per charge and a lightweight design, meaning that your G-spot exploration won't be limited.
GIGI 2 is also fully waterproof so it can be used just as easily whether you're lying back on your bed or in your bath. If it's a firmer pressure you're after, it's the perfect height to be propped upright against your mattress or pillow while kneeling.
I'm not Sure I've had a G-Spot Orgasm!
Relax! G-spot climaxes can feel a bit different for everyone, and even those who enjoy G-spot stimulation may never have an orgasm from it. Our bodies, as unique and wonderful as they are, all respond to stimulation a little bit differently. Thankfully, GIGI 2 is no one trick pony.
That same gentle curve to its petite head is perfect for gently caressing your clitoris for broad, external stimulation, with the edges allowing for more pin-pointed pleasure if you so desire. As well, compact shape of GIGI 2 that lends itself to stimulating your G-spot also makes it a lightweight all-over-massager for you and your partner during lovemaking. Used on the perineum, nipples, anywhere; GIGI 2 may be the perfect G-spot massager but its design means that no sensation needs to be left to your imagination.