With all the studies released on a near-weekly basis proving or disproving the existence of the G-spot, we at LELO, and millions of women worldwide, tend to ignore the noise and resume enjoying the mind-blowingly intense orgasms this pleasure button provides.
Besides, for such a 'disputed' part of the female anatomy, it sure does make up a very popular portion of our product catalogue. Check out our tried, tested, true and truly amazing massagers – widely considered the best G-spot vibrators – for women who forget the hype, and focus on the pleasure.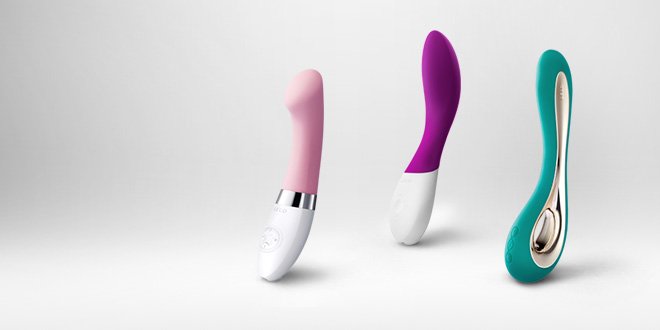 ISLA™
A long, slender shaft promises users of ISLA™ deeper sensations with comfort and ease, while its cut-out handle offers complete control over the pleasures it has to offer. These pleasures can be enjoyed not only in style, but underwater as well for a luxurious soak in the tub or an extra-long shower that you can share with a partner or keep all to yourself.
MONA™ 2 & MONA Wave™

The revamped version of a curvy customer favorite, MONA™ 2 offers a fuller feeling during G-spot massage, with its flared pleasure point that can also be used for external sensations during solo or paired use. As an improvement on the original MONA™, MONA™ 2 delivers 100% more vibration power, and is now fully-waterproof for enjoyment in the bath or shower thanks to its vacuum-sealed charging socket.
If you're a new to G-spot sensations, or are already a fan of having a partner use the 'come-hither' method, then look no further than the MONA Wave™. Using WaveMotion™ technology, it is able to rise and fall within you, mimicking the sensations of your lover's fingers to bring you to intense climax.


GIGI™2
Officially the world's bestselling G-spot vibrator GIGI™ 2's specially-designed flattened tip has made it the intimate item of choice for those seeking focused G-spot sensations. This dynamic shape can also be used externally for different, but no less pleasurable clitoral stimulation, making GIGI™ 2 one of the most versatile and satisfying personal massagers on the market.
So get started on your search for the Holy Grail of Pleasure, and put the G-spot dispute to bed in your own bedroom!