With its sublimely sculpted tip delivering the most fulfilling G-spot stimulation, the original GIGI quickly established itself as the bestselling pleasure object of its kind on the market.
But here at LELO, we make a habit of improving upon what others may already consider perfection, and with 100% more power and full waterproof usability combined with that signature flattened tip, GIGI 2 only serves to enhance the reputation established by its stunningly popular predecessor.
GIGI 2 is the go-to vibe for those seeking deeper, more intense satisfaction, but then again, we would say that; so check out what these expert LELO product reviewers reckon then tell us, are we right, or are we right?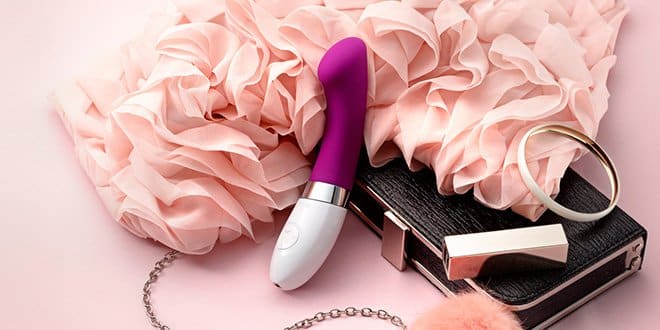 DAISY DANGER
Why I love GIGI 2
"…my whole body was all "Whoa, oh hey orgasm, I remember you!" and it was a beautiful experience."
"I slid it in and found a setting I liked…and then I let go. I was able to gently cross my thighs and hold it in that way. Hands-free!
This is not a girthy toy at all, it doesn't need to be. It's just long enough that the controls are on the outside and are totally accessible. It's also just long enough that I could push it in and find that sweet spot, you know the one…where it almost hurts from being in too far, but doesn't really.
I wiggled around a bit, found a comfortable position and came like a motherfucker almost immediately."
See the full GIGI 2 product review.
SEX TOY COLLECTIVE
An Honest Review of the LELO Gigi 2
"The LELO Gigi is designed for targeted g-spot pleasure. Its signature tip features a sculptural curve and flattened head specifically designed for exploring the G-spot. With promises of unlocking and elevating G-spot orgasms, it also serves as an effective clitoral stimulator. This compact and versatile toy has a global cult following…
The Gigi is one of those toys that works really well for both solo play and with a partner. It's sleek, handy, easy to use and non-intimidating… making it easy to introduce in the bedroom."
Read the full Sex Toy Collective review here.
VENUS O'HARA
LELO Gigi 2 Sex Toy Review
"Oh, oh oh my God! No wonder it is a global bestseller! I've actually used this toy many times, both internally and externally, and it never fails to deliver.
The shape is so ergonomic, that you can even use it hands-free. Or if you prefer, you could hold the handle to move the toy in circles or side to side to increase the friction. It is also perfect for external use. The tip feels out of this world against the clitoris. Fortunately, the motor is located in the tip of the toy, exactly where it should be."
See what else Venus O'Hara has to say about Gigi 2.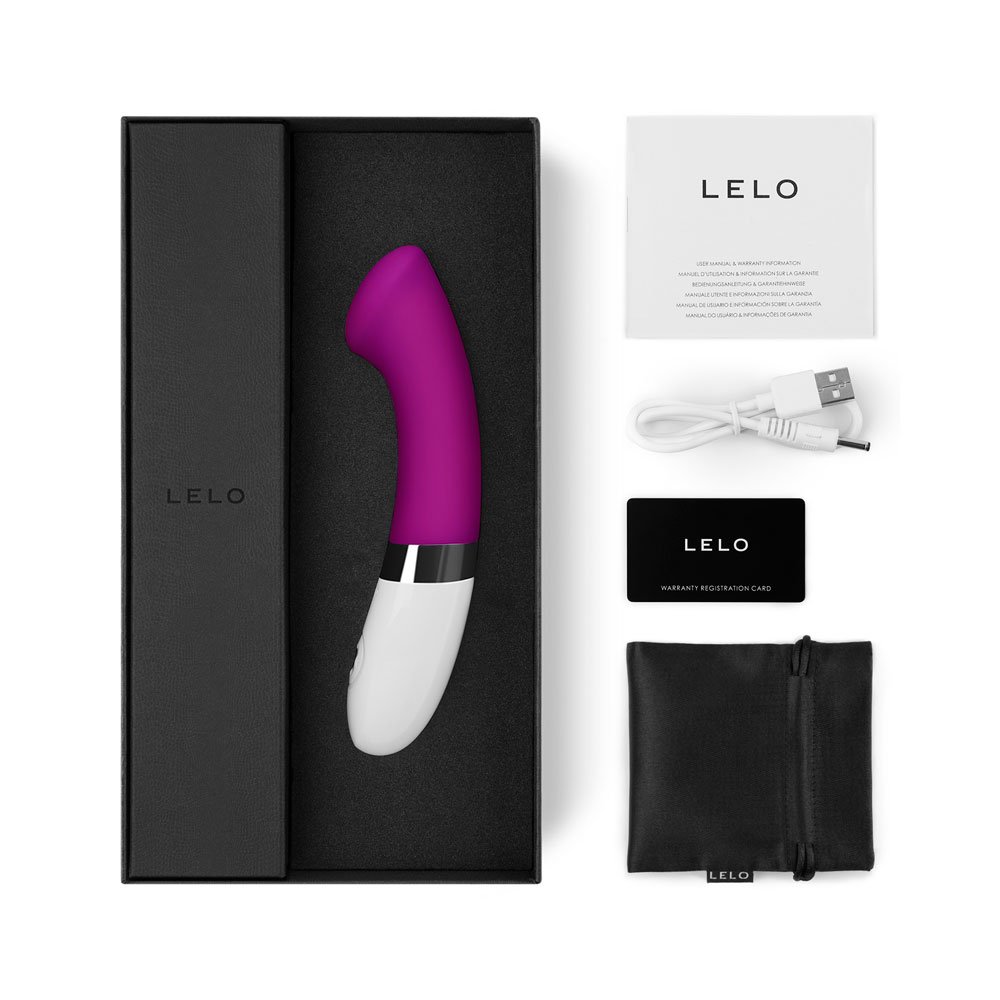 ASHLEIGH LAKE
LELO GIGI 2 Review
"In terms of g-spot stimulation, this vibrator is amazing because of its sculptural curve and flattened head that allows you to put pressure on the entire g-spot with a high degree of precision. It rests exactly where you want it to. It's also sturdy enough that you can really manipulate it and be as vigorous as you need to be in order to reach climax. This is a great benefit if you tend to like things a little rougher when it comes to the g-spot."
"One of the things I appreciate about this toy, however, is that it's not just relegated to g-spot play. The smooth flat surface of the head and ability to apply pressure to a larger surface area than a traditional vibrator head allows for amazing clitoral stimulation. You can also use it on other body parts like nipples or as part of a full body tease. It's a great multi-functional vibrator. Next to the SORAYA model, this is my second favorite LELO product and one that I've continually reached for over the years."
CARASUTRA
LELO GIGI 2 Vibrator Review
"There are two reasons why the LELO GIGI Vibrator remains a popular member of the LELO sex toys family: the size and the shape. Small enough for petite ladies to feel comfortable using it, it's also carefully crafted to deliver G-spot pleasure thanks to the curve and the rounded, convex head. The non-phallic design will appeal to all women, regardless of relationship status or sexuality.
Although the vibration to my G-spot was intensely pleasurable, I found that I could also use the convex pad of the tip to stimulate my clitoris to orgasm too, making the LELO GIGI 2 Vibrator a classy, luxurious, powerful vibrator which is versatile for a variety of sexual situations and needs."
Discover CaraSutra's full review.
DOCTOR CLIMAX
Lelo Gigi 2 Review: Testing Out The Gigi 2 Vibrator
"It's definitely a G-spot vibrator, using it like a regular vibrator isn't really it's strong suit due to the shape of the tip. Biologically most women have their G-spot somewhere in the 2-3 inch range, so with 3.7 inches it should be able to take care of most women and even most of the outliers with especially deep G-spots."
Read what else Doctor Climax has to say.
BAD BAD GIRL TOYS
Epic Lelo Gigi 2 Review
"The Vibrations on this toy are good, they are nice and deep and powerful, in fact given its size it is a really powerful toy, they do not buzz so much as throb meaning that they feel lovely and deep.
The shape is lovely making it a perfect toy for both clit and g-spot stimulation, the vibrations go from nice and gentle to strong and throbbing. The charge lasts well and the panel is nice and easy to use."
See what elsed BBG Toys has to say about Gigi 2!
How To Use GIGI 2