Are my dual stimulation queens ready for the newest LELO rabbit vibe? The SORAYA 2 is here with some awesome updates, including 4 additional stimulation settings, a thicker sculpted tip for more G-spot accuracy, and softer silicone for increased comfort.
This toy was designed to explore the different types of orgasms the female body was designed for. From clitoral and G-spot, to erogenous zones and blended orgasms, this nifty little tool is sure to hit some of your sweet spots.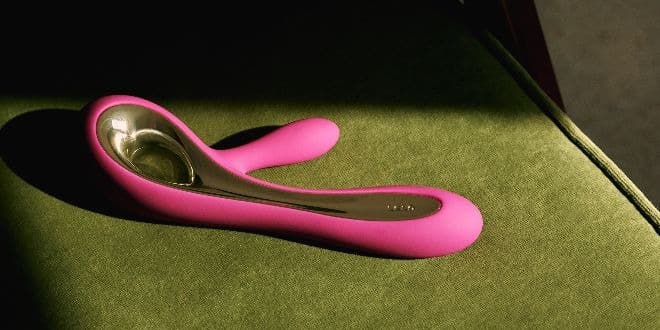 Her Toys Review
Lelo Soraya 2 Review & Why this Rabbit Vibe is a Killer
"Turning the rabbit vibe on, I felt the vibrations just with my hand and was amazed. It was pretty quiet but the vibrations were INTENSE. Actually using the vibe inside my vagina was like nothing I had ever experienced before. Sometimes you might feel like something slow and gentle and other times, you want a quick and hard orgasm. The Lelo Soraya 2 caters to both of these scenarios and everything you can imagine in between.
To summarise my experience with the product, I barely left the bed all weekend long when it first arrived and I continue to use it on a regular basis."
Read more at Her Toys Review!
Venus O'Hara
LELO Soraya 2 – Rabbit Vibrator Review
"There are settings that isolate just the motor on the clitoris or the G spot and you can really feel the difference between G spot and clitoral stimulation. It is highly pleasurable. So much so that I would recommend Soraya 2 for 'edging'. That is to say, indulging in masturbation almost to the point of orgasm but reducing the stimulation just before you explode.
I also used Soraya 2 completely externally, something I love to do with all rabbit vibrators. You can use them for dual G spot and clitoral stimulation, or just clitoral stimulation, or even anal stimulation. For this reason, they are one of the most versatile sex toys for women. "
Read more at Venus O'Hara!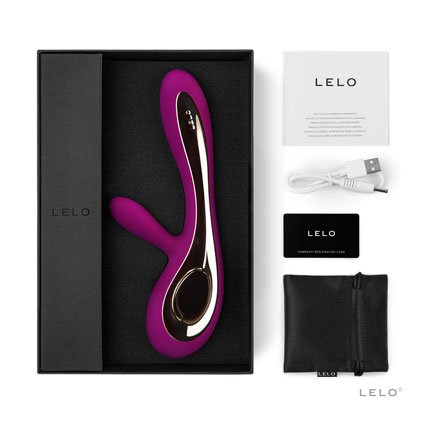 Miss Ruby Reviews
REVIEW: LELO SORAYA 2
"The internal arm finds my G-spot really easily, and the main shaft's vibrations have some solid oomph to them. I can't have internal orgasms, but the added G-spot stimulation definitely helps enhance the sensations of the clitoral shaft, and so clitoral orgasms with this toy feel lovely.
It's gorgeous. The streamlined body has no hint of the original traditional "rabbit" look with awkward animal ears. Instead, the LELO Soraya 2 is basically a work of art. It's elegant and it looks expensive."
Read more at Miss Ruby Reviews!
69Desirs
LELO SORAYA 2 DUAL VIBRATOR REVIEW
"On the G-spot and vagina side, the Soraya 2 is doing its job very well. Kitty was soaked from being stimulated for about fifteen minutes with the different levels and intensities of vibration available.
The Lelo Soraya 2 seems to have improved its previous model, making it more efficient, easier to handle and above all, adapting more easily to each morphology."
Read more at 69Desirs!
How To Use SORAYA 2