Are my dual stimulation queens ready for the newest LELO rabbit vibe? The SORAYA 2 is here with some awesome updates, including 4 additional stimulation settings, a thicker sculpted tip for more G-spot accuracy, and softer silicone for increased comfort.
This toy was designed to explore the different types of orgasms the female body was designed for. From clitoral and G-spot, to erogenous zones and blended orgasms, this nifty little tool is sure to hit some of your sweet spots.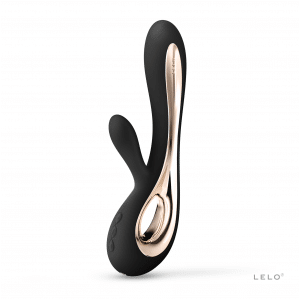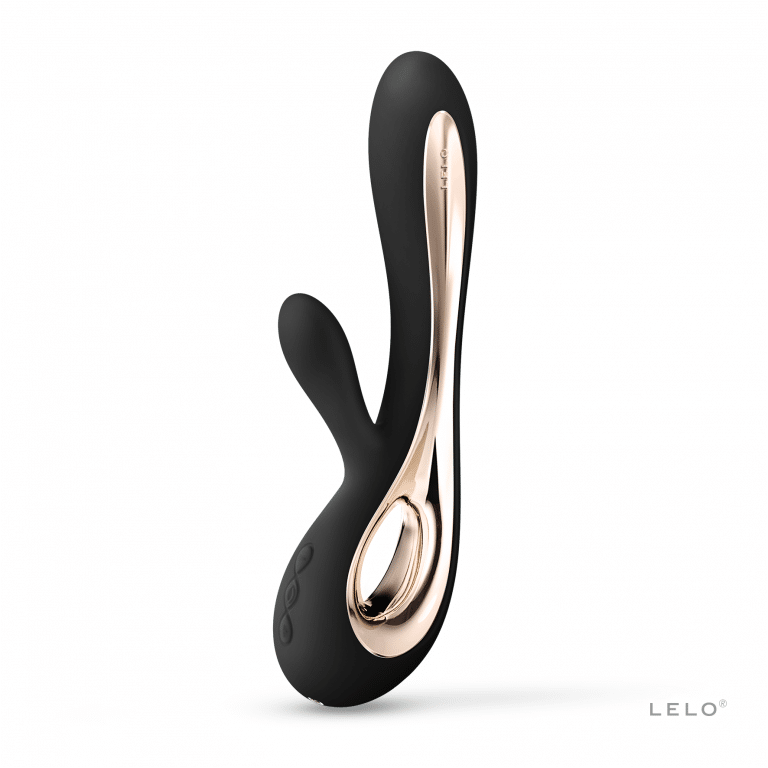 How LELO's SORAYA 2 Became My Favorite Rabbit Vibe (Full Review)
"The SORAYA 2 completely changed my expectations about rabbits, thanks to its incredibly soft silicone body and bendable, rounded clitoral arm — which presses against your clitoris easily with enough flexibility to place it exactly where you need it.
As a long-standing fan of dual stimulation, this vibrator rocked my world. The SORAYA 2 offers undeniable luxury along with an incredible body-pleasing range of 12 vibration settings to meet the varied needs of those lucky enough to play with it.
Read more of WOMENSHEALTH's review!
Lelo Soraya 2 Review & Why this Rabbit Vibe is a Killer
"Turning the rabbit vibe on, I felt the vibrations just with my hand and was amazed. It was pretty quiet but the vibrations were INTENSE. Actually using the vibe inside my vagina was like nothing I had ever experienced before. Sometimes you might feel like something slow and gentle and other times, you want a quick and hard orgasm. The Lelo Soraya 2 caters to both of these scenarios and everything you can imagine in between.
To summarise my experience with the product, I barely left the bed all weekend long when it first arrived and I continue to use it on a regular basis."
Read more of HERTOYSREVIEW's review!
LELO Soraya 2 – Rabbit Vibrator Review
"There are settings that isolate just the motor on the clitoris or the G spot and you can really feel the difference between G spot and clitoral stimulation. It is highly pleasurable. So much so that I would recommend Soraya 2 for 'edging'. That is to say, indulging in masturbation almost to the point of orgasm but reducing the stimulation just before you explode.
I also used Soraya 2 completely externally, something I love to do with all rabbit vibrators. You can use them for dual G spot and clitoral stimulation, or just clitoral stimulation, or even anal stimulation. For this reason, they are one of the most versatile sex toys for women. "
Read more of VENUSO'HARA's review!
Lelo Soraya 2 Test and Review
"I love the Soraya 2. It just hits the right spots for me, and the orgasms it delivers are unlike anything I can get from my other toys. It was relatively simple to get going with, too, and worked pretty quickly, so I often reach for it for a solo session if I don't want to take too much time getting there.
If you want to pamper yourself and make an investment in your sexual happiness, I highly recommend this toy. "
Read more of BEDBIBLE's review!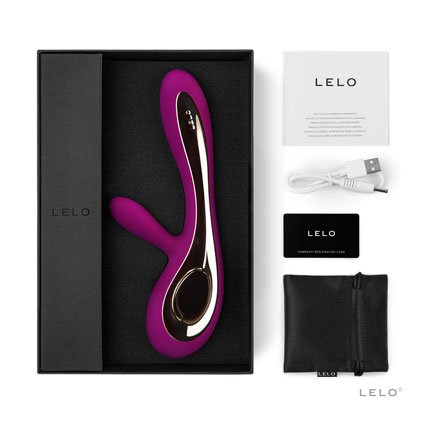 REVIEW: LELO SORAYA 2
"The internal arm finds my G-spot really easily, and the main shaft's vibrations have some solid oomph to them. I can't have internal orgasms, but the added G-spot stimulation definitely helps enhance the sensations of the clitoral shaft, and so clitoral orgasms with this toy feel lovely.
It's gorgeous. The streamlined body has no hint of the original traditional "rabbit" look with awkward animal ears. Instead, the LELO Soraya 2 is basically a work of art. It's elegant and it looks expensive."
Read more of MISSRUBYREVIEWS' review!
LELO SORAYA 2 DUAL VIBRATOR REVIEW
"On the G-spot and vagina side, the Soraya 2 is doing its job very well. Kitty was soaked from being stimulated for about fifteen minutes with the different levels and intensities of vibration available.
The Lelo Soraya 2 seems to have improved its previous model, making it more efficient, easier to handle and above all, adapting more easily to each morphology."
Read more of 69DESIRS' review!
Customer Reviews
Check out more Bazaarvoice authenticated LELO reviews, supported by anti-fraud technology and human analysis.
….I collapsed…. ★★★★★
I bought this a month ago and let me tell you… I think I died and came back to life. Honestly as a virgin and a first timer with sex toys this was quite scary for me, I didn't know what to buy because of how huge the variety/range of products there are online and I was lowkey to shy to ask anyone I knew what should I buy. The packaging is so boujee omdsss, and I love how it comes with a soft case its so convienent.
The vibrations are insane, when I tell you its intense I mean it. I swear my whole body collapsed, no lie I had the best sleep of my life since being in the womb after using it for the first time. I wholeheartedly reccomend this product, I know its expensive but its so worth it and I would even reccomend it to first timers….if your brave 😉
Posted by: anonymous9

Buy this NOW!! ★★★★★
I hesitated. I shopped around. I researched. It took me AGES to commit to this purchase for two reasons – 1. Price but mainly 2. I genuinely didn't think anything could be *that* good. And oh yes it is!! I haven't experienced orgasms like this since my rampant early twenties. Deep and thoroughly intense g spot orgasms that only the best love making can achieve. Ladies, please, if you are hesitating then don't – you have found what you need right here. Don't hesitate a moment longer.
Posted by: GC83
The love of my life ★★★★
I didnt know I could experience this kind of orgasms by penetration, if you're feeling like you could feel more don't hesitate on getting a Soraya, for me this is what orgasms should feel like.
Posted by: NancyMol258
How To Use SORAYA 2