A classic, full-bodied vibe that will leave your entire body enveloped in pleasure, ELISE™ 2, the upgraded version of a timeless LELO favorite, has reviewers worldwide vocalizing praise both in and out of the bedroom for fans of G-spot vibrators.
Here we have rounded up some of our favorite reviews of our ELISE™ 2 from some of our favorite coital connoisseurs for your perusing pleasure – enjoy!
(Note: Some links may be considered NSFW!)

Woman Tribune—LELO ELISE™ 2 Review
"The ELISE™ 2 is the first vibrator to compel me to want to take my time and experience all of the pulsation, escalation, and vibration settings it offers."
Dark Gracie—Review: LELO ELISE™ 2
"Ever since having the ELISE™ 2 shipped to me, it's the "go-to" vibrator for me. It feels silky, the noise is quiet and it gives me intense orgasms that lead into multiple orgasms."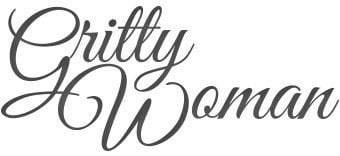 Gritty Woman – LELO ELISE 2 Vibrator Review
"It worked so well that I could have sworn that I could feel the Elise swell and relax in my hand."
LELO ELISE™ 2 Review by The Gritty Woman>>

Lady Pandorah—Coffee Table Kink: LELO ELISE™ 2 Review
"This is a toy designed to be looked after (in the form of stroking and general adoration) and it will then take the very best care of you in return."
LELO ELISE™ 2 Review by Lady Pandorah>>
"Overall the powerful vibrations, convenient and easy cleaning capabilities and smooth design make the ELISE™ 2 a must-have in your top drawer."
So take it from these pros of the pleasure world – ELISE™ 2 is all that and more when it comes to high-powered sensual experiences.
Check out more Review Roundups of MIA™ 2 and GIGI™ 2, as well as INA™ 2.