They say that good things come in small packages. We say that good things come in LELO packaging, and that's absolutely true of two of our best-selling products, NEA 2 and SIRI 2.
These two vibes have a lot in common, particularly their size and their purpose, so we're going to take a closer look at the pair of them today and ask, which one is perfect for you?
Sexy Similarities
First, some background about these products. NEA 2 uses one of our original,  revolutionary body designs vibes that we released a decade ago. It helped LELO distinguish itself from the competition with its focus on design and quality. 10 years later, the design of SIRI was its spiritual successor, in a sense, because they share similar shapes designed specifically for intimate external massage and pleasure for couples during sex – particularly if you're a couple that's new to sex toys. What's more, either of these vibes can be used for sensuous body massages (and this writer can attest to how nice it is to put one of these under your pillow when you're having a power nap). Now both have been updated with stronger motors and some special new features.
NEA 2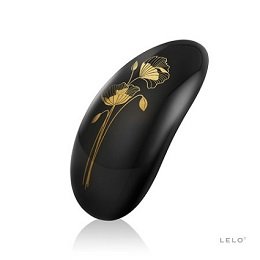 One of the original LELO designs and still one of the most popular, NEA 2 has long been a mainstay for those new to LELO vibes. It's designed to perfectly suit your body, applying deep, rumbling vibrations exactly where you want them to go with no fuss or complication. Its beauty is in its simplicity, and it's simply beautiful.
Length: 8.8 cm (3.5 inches)
Circumference at Widest Point: 5 cm (2 inches)
Purpose: Clitoral & body massage
Stimulation Modes: 8
Waterproof: Yes
Noise Level: Whisper
Materials: Porcelain-smooth ABS
Rating for Beginners: 9/10
Battery Life: 4 hours
Rechargeable: Yes
SIRI 2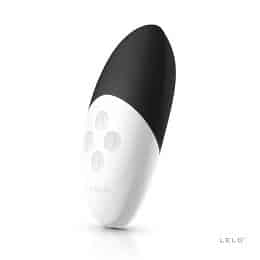 With a curved silicone tip and two extra buttons to control more vibrating settings, SIRI 2 is a palm-sized pleasure product that keeps its owners reaching for more, time and time again. It's deceptively powerful too, despite its size, and has a unique sound-responsive feature that lets ambient sounds dictate the vibrations.
Length: 11.4 cm (4.5 inches)
Circumference at Widest Point: 6.3 cm (2.5 inches)
Purpose: Clitoral & body massage
Stimulation Modes: 8
Waterproof: Yes
Noise Level: Whisper
Materials: ABS & Silicone
Rating for Beginners: 10/10
Battery Life: 2 hours
Rechargeable: Yes
Conclusion
Both of these Clit vibrators represent the perfect combination of brains and beauty, but SIRI 2 brings a little more brawn to the fight than NEA 2 . While they're evenly matched in most other respects – they're both very quiet, both waterproof, both perfect for clitoral and body massage – the  SIRI 2 is more powerful. SIRI 2 's vibrations rumble deeply into your erogenous zones, making it just that tiny bit better for solo pleasure.
Another difference is that SIRI 2 is bigger than NEA 2 , which is why it's more powerful, but it also means that NEA 2 is easier to travel with, and fewer buttons on NEA 2 mean simpler use, making it a great sex toy for beginners.
It's really the unique special features of both these massagers that makes the difference for the user. The (beautiful) glossy finish of NEA 2 will be preferred by those who like their toys to look as good as they feel, but the sound-responsive feature of SIRI 2 is perfect for those who want to explore something new rather than stick to the same preset patterns.
To sum up then, these two vibes are both the very best at what they do, and what they do is very slightly different. During partnered sex NEA 2 can be placed between you so you can both enjoy the sensations, whereas SIRI 2 is more powerful which makes it preferable for more adventurous foreplay. NEA 2 is a great travel partner, but SIRI 2 silicone tip makes it the perfect keep-at-home pleasure product.