This article was scientifically fact-checked by Human Sexuality expert Dr. Laurie Mintz.
While some people may not be entirely familiar with the idea of using toys during partnered sex*, anyone who already uses a sex toy for solo masturbation can probably imagine the pleasurable twist they can add. Sex toys are the perfect way for fun-loving couples to increase intimacy while further exploring their relationship.
The introduction of a sex toy into your love life in no way means there is something wrong with it. In fact, if anything, it is quite the opposite;  using sex toys with your partner can mean that you are both comfortable sharing different types of pleasure with each other. And, as an added bonus, this is even backed up by research. Research shows that women who use sex toys, specifically vibrators, have easier and more frequent orgasms and that the more a man accepts his female partner's vibrator use, the more sexually satisfied she is!
We at LELO know a thing or two about this, so if you're wondering exactly HOW to starting using sex toys as a couple,  we're always more than happy to help.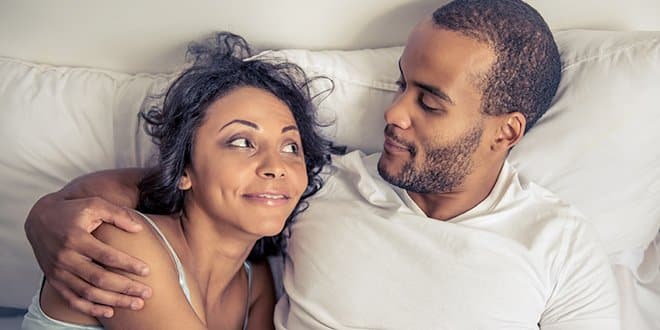 Talk it Over
Sure we all love a good dose of spontaneity in the sack, but when it comes to introducing a sex toy into the equation, we recommend discussing it with your partner first before you actually do it.
Simply pulling it out of drawer in the middle of sex may drive your partner wild with excitement – like we say, you know best – but it could also give them the impression that what they have been doing up until now hasn't been satisfying for you, which would almost certainly lead to a lengthy and probably mood-killing conversation.
Be Honest
Being open and honest with each other about what you want and why you want it will help you both to enjoy your new addition as it takes you to a whole new level of shared satisfaction.
Again this does not necessarily mean something is wrong with the sex you're already having; as humans we all crave novelty and exploring new things with a partner is one of the best ways to solidify  your bond.
Shop Together
Shopping for a sex toy is already pretty fun on your own, but looking at pleasure products to use together is an amazing way to up the anticipation. Think of sending product screenshots and reviews to each other as a new form of sexting!
Share the Wealth
While there are many different kinds of sex toys for couples – and in fact, really any sex toy that you use together technically becomes a couples toy, there are some specifically designed to be used together.
They range from couples' rings like TOR 2, or wearable vibrators like TIANI 3, but in the end it will completely depend on what sort of sensations you both are looking for. Maybe you'd prefer the flexibility of using a 'feels-good-everywhere' handheld massager, or you crave the power of a wand vibrator. Whichever sex toy you decide is best for you, just remember to enjoy – and make sure that everyone is having the best time they can!
Once you get comfortable using toys in tandem, it will open you up to a whole new world of sensations, whether it's with vibrations you share or even something kinkier!
*In this article, for ease of reader understanding, we are using the words sex and intercourse as synonymous, as is done in popular culture in general. Similarly, we use the word "foreplay" the way it is used in popular culture (i.e., the sexual acts such as oral sex that come before intercourse). However, as aptly pointed out by our sex expert Laurie Mintz, we would also like to acknowledge that such language exalts men's most reliable rout to orgasm and linguistically erases women's most reliable route to orgasm—clitoral stimulation, either alone or coupled with penetration. Indeed, only between 4% and 18% of women reliably orgasm from penetration alone. We look forward to the day when such language is not commonly used in culture.
Facts checked by:
Dr. Laurie Mintz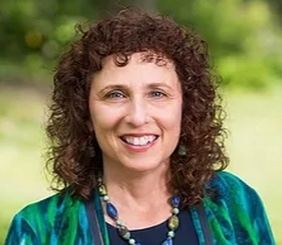 Laurie Mintz, Ph.D., is a professor at the University of Florida, teaching Human Sexuality to hundreds of students a year. She has published over 50 research articles and is a Fellow of the American Psychological Association. Dr. Mintz also has maintained a private practice for over 30 years, working with individuals and couples on general and sexual issues. She is also an author and speaker, spreading scientifically-accurate, sex-positive information to enhance sexual pleasure.